Due to the concerns of COVID-19, an alternative Los Angeles show date later this year is currently being explored. New event dates remain to be finalized. The dates listed above are for reference only.

Cine Gear Expo is the premier annual event for professionals engaged in the technology, entertainment and media industry. The show lasts four days in Los Angeles this June in Hollywood, California. Created by industry insiders, Cine Gear Expo focuses on the needs of the community and draws the most dedicated specialists from all major departments including digital media, film, entertainment, post production, virtual and augmented reality, government and military, sports, live events, the academic world, and more. The annual four day conference includes an unparalleled gathering of Exhibits, Premier and Master Class Seminars, Film Festival Competition with Finalist Screenings and Ceremony, New Product Announcements, Innovative Technical Awards Competition, Special Screening Events and beyond.
The event is the largest and most important event of its kind in the United States with major screenings, filmmaker panel discussions, groundbreaking techniques and new equipment premiers that are sure to influence the filmmaking industry. Over 300 equipment manufacturers and suppliers will show both their time-honored and new innovations. Catering to the world's top motion picture, video and new media community, the acclaimed and well attended occasion attracts 16,000 professionals from more than 60 countries each June in Hollywood, California, USA. Cine Gear Expo offers artists and technicians the opportunity to discover state-of–the-art technology and techniques including content capture hardware, workflow software, support equipment, and the latest production services. Attendees get hands-on training, gain knowledge and skills from world technology leaders, and network with peers all within a professional and comfortable studio environment.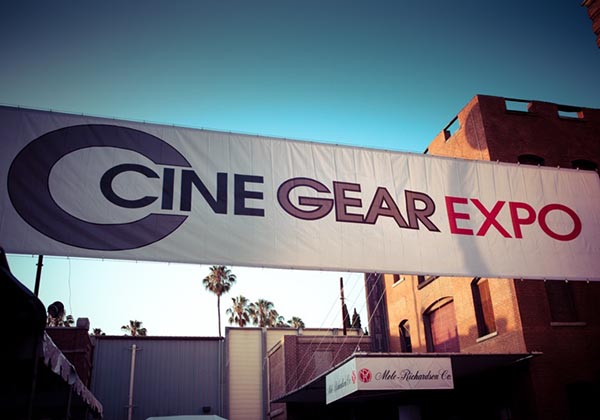 Contact Organizer
Mailing Address: PO Box 492296, Los Angeles, CA 90049, USA
Phone:
Email: