The International Association of Venue Managers (IAVM) is the acknowledged organization providing superlative leadership, cutting-edge innovation, advanced education, supportive advocacy, opportunities for networking and connection to other venue professionals around the world. IAVM's VenueConnect Annual Conference and Trade Show is the leading industry conference that provides targeted education created specifically for more than 2,000 industry professionals from auditoriums, arenas, convention centers, exhibit halls, stadiums, performing arts centers, university complexes, amphitheaters, fairgrounds, racetracks, fairgrounds, and college & university venue professionals.
VenueConnect is the only industry conference that inspires industry leaders, provides targeted education, and brings attendees together creating relationships that last a lifetime. VenueConnect features suppliers that provide the latest in technology, software, operations management, seating, digital signage, safety & security products/services, lighting, flooring, ticketing, talent/entertainment, concessions and more! If it is in a venue, it is all under one roof at VenueConnect. Exhibitors at VenueConnect gain access to this powerful group of decision makers who are searching for the most innovative and cost savings products and services for the venue industry. The event creates a business experience in a more intimate environment providing the opportunity to promote your brand and invite prospects and customers to meet for networking and light conversations during the trade show. Take advantage of this unique opportunity to showcase your latest products and services in front of existing clients while prospecting for new ones.
You will make valuable professional connections, explore new and innovative ideas in the venue management industry, tour facilities across all sectors, and learn from leaders in the field. The VenueConnect Trade Show provides access to senior-level venue executives with billions of dollars in buying power. By making your presence known at the trade show, you have the opportunity to personally communicate with your clients, develop and strengthen your brand awareness. Attendees can tailor their educational experience by following a sector track, or mixing it up and networking throughout all sectors. Sessions are developed by top industry leaders and provide access to current trends and topics concerning industry professionals today.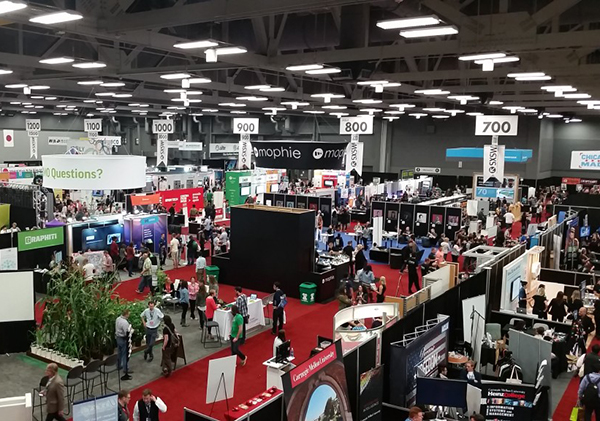 Contact Organizer
Mailing Address: 635 Fritz Drive, Suite 100, Coppell, TX 75019-4442, USA
Phone:
Email: