The Pacific Coast Builders Conference (PCBC), the largest homebuilding tradeshow in the western United States, provides professionals in the industry with the environment, education, networking opportunities and products needed to continue to forge ahead. Dedicated to advancing the art, science and business of housing, PCBC is an extensive homebuilding tradeshow, product marketplace and business exchange. This business-to-business event provides customized content to support the growth and success of the housing industry. The event is sponsored by the California Building Industry Association (CBIA), which represents thousands of companies, including homebuilders, trade contractors, architects, engineers, designers, suppliers and other industry professionals. PCBC is the official show of Leading Builders of America (LBA), whose membership includes 20 of the largest publicly and privately held homebuilders in the nation. This ongoing partnership brings teams of national and regional buyers to attend the show, meet with PCBC exhibitors, and participate in exclusive buyer programs.
Launched in 1959 as a small educational conference in San Francisco, PCBC has grown to a powerful, annual business exchange of 10,000+ industry professionals with industry-leading education, products, and networking. New trends, new sessions and speakers, new events and more than 350 exhibitors provided the industry with tools they need to advance the art, science and business of housing. Product categories cover an extensive range of residential building materials from new home technologies to sustainable products. With everything from building materials/structural products, to cabinets, lamps, appliances, flooring, faucets, solar, home technology and more, PCBC's exhibits floor is where trends are showcased and new product offerings are discovered. Its vibrant, dynamic, thoughtfully curated, and strategically engineered show floor drives value for exhibitors and provide better ways for buyers to discover the latest products in housing.
PCBC is attended by America's most prominent homebuilders, developers, architects, building scientists, lenders, investors, marketers and product manufacturers from a wide range of housing forms including single-family, multifamily, mixed-use, 50+ and resort development. No other event in the homebuilding industry draws more influential builders, provides more opportunity for quality connection, engagement and dialogue, or brings together richer intersections of capital, whether human, intellectual or financial. PCBC is home to the largest and most prominent community builders in the nation—large-volume producers and senior-level decision-makers who come to see, and buy, housing's latest product innovations. PCBC hosts a series of unique buyer events designed to bring buyers and sellers together through private, pre-arranged meetings. The National Buyers Circle (NBC) connects executive purchasing professionals from the 20 LBA member companies with representatives from top national manufacturers, while the Key Buyers Club (KBC) facilitates private meetings between regional buyers and PCBC exhibitors in what has become one of the most highly regarded business exchanges in the housing industry.
PCBC is committed to providing the industry with the insights and inspiration they need to create better, more livable, more desirable homes and communities. As homes become more technologically advanced and sustainability, multifamily and affordable housing trends continue to grow, PCBC challenges attendees to think creatively and capitalize on their passion to achieve their business goals. Each year, PCBC presents a family of high-caliber educational conferences for the homebuilding community, plus dynamic keynote sessions from some of the brightest talents in business, journalism, sports and entertainment. Specialized sessions and panels brought fresh trends and topics to the community of homebuilding professionals looking to hone their skills and gain a competitive advantage. Combining thoughtfully curated education sessions, unparalleled networking opportunities and a bustling exhibit floor, among many other features, PCBC provides a forum for members of the homebuilding industry and their manufacturing partners to productively engage.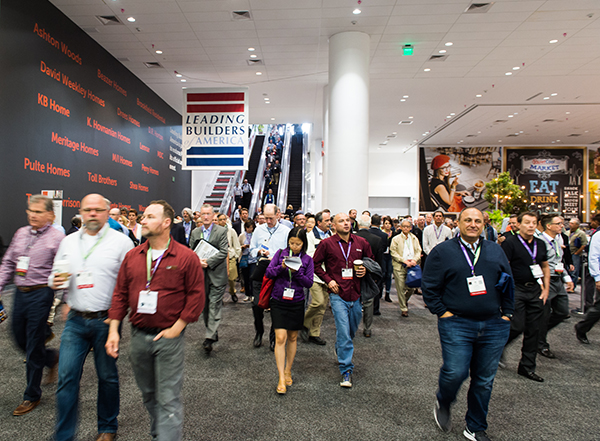 Contact Organizer
Mailing Address: 1215 K Street, Suite 1200, Sacramento, CA 95814, USA
Phone:
Email: