The AIA Conference on Architecture is North America's largest and most anticipated architecture and design event hosted by American Institute of Architects (AIA) which has been the leading professional membership organization for licensed architects, emerging professionals, and allied partners since 1857. The AIA has nearly 88,000 licensed architects and associated professionals as members. The event gathers thousands of architects, design professionals, academics, and students for three immersive days of workshops, seminars, and experiences. Industry leaders and experienced professionals attend the conference to search for the hottest new products and technologies. Don't miss this chance to proudly show off your impressive products, amazing services, and cutting-edge technologies.
This event brings together more than 800 innovative building product manufacturers who will showcase their products and innovations across a 200,000 sq. ft. expo hall. The AIA Conference offers international visitors a unique opportunity to meet peers, build relationships with industry professionals, and make new connections at one of the largest and most anticipated architecture and design events of the year. The 23,000+ attendees consist of principals who control major purchasing budgets, entrepreneurial leaders of startups, design professionals for major corporations, and students making tomorrow's decisions. Nowhere else can you connect with and sell to such a sizable population of qualified leads. With a booth at the AIA, you'll reach thousands of experienced, professional industry leaders looking to learn about new products and companies, and build relationships with suppliers. Make sure your company is the one they turn to when these industry leaders within the architecture community make influential decisions.
The AIA Conference on Architecture will provide cutting-edge education sessions that will provide insights into designing a smarter, safer and healthier built environment. Attendees will learn the latest best practices, trends and advancements taking place in the built environment. Some of the most creative architects, designers, and firms will share how they're creating their own blueprint and making a difference in cities of every size all over the world. Topics range from coastal resiliency, environmental conservation, public space development to security in design. Through presentations, panel discussions, and an expanded offering of interactive sessions, the Conference is a forum to explore and obtain insight and additional tools to help design and construction industry professionals to manage today's most pressing practice challenges.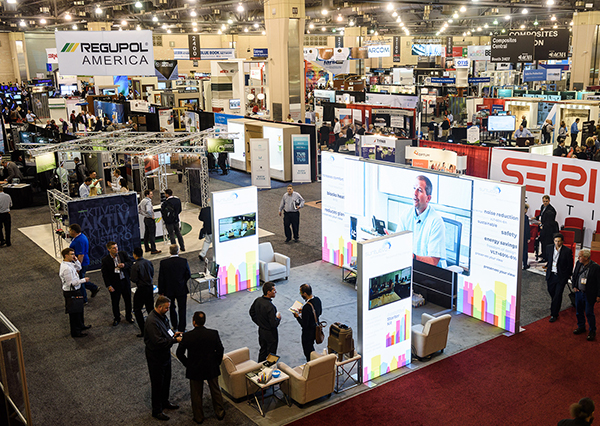 Contact Organizer
Phone:
Email: