Ambiente is the leading international trade fair and the world's number one in products associated with dining, cooking, household goods, gift items, jewelry, fashion accessories, interior decoration, ideas for the home and furnishing accessories. Ambiente covers the entire spectrum of consumer goods in its Dining, Giving and Living areas. It is also a must-visit event for Contract Business, HoReCa and sustainable consumer goods. This most important global consumer goods trade fair offers a wide range of events, programs for newcomers, trend presentations and award ceremonies. The breadth and width of Ambiente make its unrivalled product range unique throughout the world. Meet buyers from the retail and wholesale trade as well as important decision makers for commercial supplies.
The latest figures confirm the central role of Ambiente as the world's most important consumer goods fair. The last edition featured 4,400+ exhibitors and attracted 136,000 trade visitors from 160+ countries, presenting traditional and innovative products for five days. They provide clear evidence of the event's increasingly international profile and its continuing popularity among exhibitors and high-caliber decision-makers from the most diverse market segments. There's no better place for your products. Showcase your offer in a pulsating environment that is perfectly attuned to your requirements. The products and interior concepts presented here receive a positive response from international trade visitors. Buyers are motivated to create diverse product assortments from the array of ideas on display for furniture, lights, home textiles, home fragrances and indoor and outdoor decorations.
Ambiente is where innovations are premiered and the latest design trends are enthusiastically received at the fair's numerous events. Discover the latest trends in high-caliber special presentations, award ceremonies, lectures and events featuring industry experts and famous designers. At Ambiente, you meet to network, exchange new information and ideas and initiate projects. Trade visitors who are looking for suitable business partners are directed straight to your stand by the special interest labels in the online exhibitor search engine. The extensive programme of events is valued worldwide and supports the unique role of the fair as trend monitor, business amplifier and multiplier. Ambiente attracts attention – nationally and internationally, in all media and across all communication channels. It also provides exhibitors with free digital and printed advertising materials as well as admission vouchers for inviting their customers and business partners.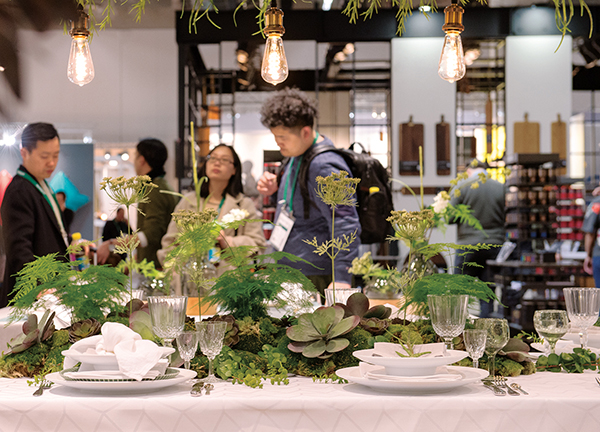 Contact Organizer
Phone:
Email: