The OLEDs World Summit is the only OLEDs conference that brings together all parts of the
OLED
value chain for the lighting and display industry. It provides a comprehensive view of the current OLED market, the innovations that are shaping the future, and an update on competing and emergent technologies. The summit draws industry individuals from around the world to discuss the latest innovations and developments. As the longest running conference dedicated to the lighting and display industry, the OLEDs World Summit provides an excellent opportunity to network with OLED professionals representing the entire value chain – from scientists through manufacturing specialists to marketers. The outstanding program is organized by a global team of experts from Smithers Apex with the support of trusted industry advisors representing the entire supply chain.
The OLEDs World Summit serves as a pivotal event and annual homecoming for key industry leaders in the lighting and display industry. It connects you with some of the biggest players in the OLEDs industry, including seven of the top companies within the supply chain, this annual conference brings together leaders from Audi, Apple, LG Display, The Boeing Company, Samsung, and many others. The Summit draws the industry's brightest minds and the entire supply chain including display and component makers, lighting manufacturers and end-users all in one room to discuss the latest trends and innovations in the industry. Showcase your latest products, materials and technologies to a global audience of buyers, decision makers and media, the sales exposure and brand-building visibility you will gain in the OLEDs World Summit is sure to help grow your business.
The event offers a well-balanced program providing an up to date cross section of market, technology and manufacturing trends. The networking sessions are well plenty and the quality of the speakers and attendants enabled fruitful discussions and encounters. In addition, the conference provides attendees with educational seminars, product demonstrations, partnership opportunities, and networking events. If you attend one conference on OLEDs, make it the OLEDs World Summit which allows you to network with more than 100 leading industry experts in the OLED community, learn about the latest OLEDs market trends, challenges and new technologies, and hear exclusive presentations from leading experts in the OLEDs industry.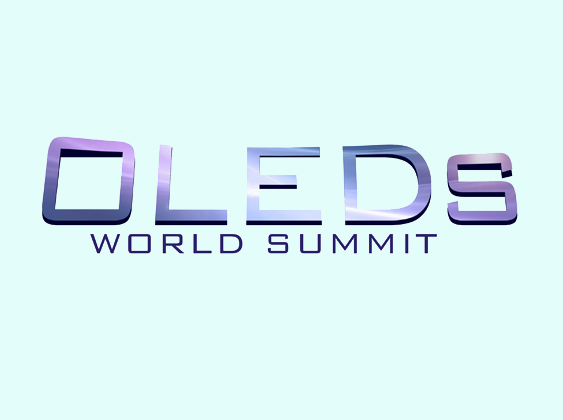 Contact Organizer
Phone:
Email: