LightShow West is the only trade show and conference specifically created for West Coast specifiers of commercial, architectural and high design lighting products. LightShow West offers two days of lighting education and solutions geared toward specifiers of commercial, architectural and high‑end decorative lighting products, controls and technologies. Launched in 2005 as a biennial event, LightShow West – Los Angeles has grown to become the West Coast's largest and foremost destination for architects, designers and other lighting professionals to keep current on the latest lighting trends through seminars and face‑to‑face access to 300+ leading international lighting manufacturers. The event is geared toward architects, lighting designers, engineers, interior designers, lighting specifiers, facility managers, utility companies, IT managers and energy specialists who seek relevant education and the latest solutions from leading manufacturers of lighting, controls and related technologies. LightShow West is a unique trade show and conference dedicated to the fast‑paced and ever‑changing world of connected technologies. LightShow West's Founding Agency Sponsors include: California Lighting Sales, Performance Lighting Systems, Prudential Lighting Products, SCI Lighting Solutions, Total Lighting Concepts.
LightShow West offers:
Can't-miss panel discussions and seminars by industry experts.
Conference track dedicated to core industry issues.
Learning units with each seminar – AIA, BOMI, IDCEC, LA-CES, USGBC-LEED, and NCQLP.
Free on-floor workshops.
Hands-on product demonstrations.
Peer-to-peer networking.
Information that can be applied immediately to projects, product selection and making the right lighting decisions.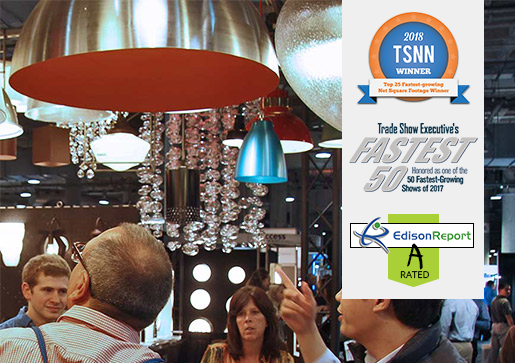 Contact Organizer
Phone:
Fax:
Email: