Euroluce is the world-renowned biennial lighting exhibition that puts people back at the center of lighting design. The trade show exists as an important bridge between the lighting and furniture industry, bringing a whole new perception of what lighting can enhance the look of the space as a design element. The event, which is considered the global benchmark for cutting-edge technologies and design culture, is the most anticipated lighting mega exhibition for lighting manufacturers, designers, architects, dealers and sellers who seek to strike a harmonious balance between lighting products' twin values - functionality and emotionality. And that's precisely why Euroluce is an important incubator for trends and inspiration as well as the most reliable source to understand the lighting trends.
Euroluce, which lights up every two years, runs concurrently with the prestigious Salone del Mobile in Milan, an international reference point for the furnishing and design sector. After a successful Euroluce 2019 which gathered 421 of the best Italian and foreign exhibitors in the sector over an exhibition area of about 38,000 square metres as well as 340,000 attendees in 6 days from 165 countries, Euroluce 2021 will continues its mission to showcase the very latest in lighting solutions for homes, offices, hospitality and the outdoors. A wide array of top notch lighting brands such as DelightFULL, Flos, LUXXU, KOKET, Oluce, Louis Poulsen, Boca do Lobo, Seletti, FontanaArte, Panzeri, Italamp, Foscarini, Carpyen, and DCW Editions will be showcasing their outstanding solutions for both residential, commercial and architectural projects.
Euroluce is not just the world's most avantgarde trade fair that showcases design innovation in a wide range of lighting products, including pendant lamps, ceiling lights, wall lighting, floor lamps, table lamps, track lighting, recessed lighting, and decorative lighting. Euroluce has always been an excellent networking platform for fostering new international business relations for all exhibitors. It's also a veritable laboratory of technological innovation where top innovators and manufacturers from the world explore the possibilities for eco-sustainable and energy-saving lighting with the latest LED and OLED technologies and the latest generation of intelligent lighting systems.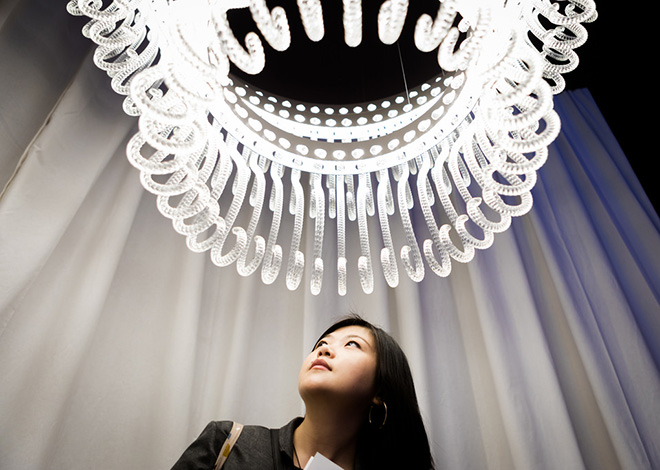 Contact Organizer
Phone:
Fax:
Email: