International LED professional Symposium + Expo (LpS) is Europe's leading international lighting technologies conference and exhibition for design, testing and production of lighting systems, controls and equipment. The international symposium and exhibition, has kept up with the rapid rate of change that has taken place in the sector. LpS has been through the lighting revolution, developing its format and content at the same rate as the changes in the technologies themselves. Organized by Luger Research e.U., the event will take place at Bregenz Opera House, Austria from September 28 to 30, 2021. Luger Research has been providing research, innovation and technology consulting services on various lighting technology topics since 2001. The services range from engineering to IP and technology reviews, including trend, risk and patent analyses. Luger Research is also a knowledge and dissemination partner in various EU partner projects.
LpS is the Europe's foremost solid-state lighting technology event for experts in industry, entrepreneurs, engineers, technicians and scientific researchers in the fields of general, industrial and architectural lighting. It allows professionals to share ideas that help to shape and build the future of light. The LpS event has continuously grown and developed into one of the most important conferences on innovations in the lighting industry. LpS will bring together the greatest minds in lighting to tackle topics of Strategies & Technologies, Digitization, Human Centric Lighting, Quality Engineering and Technologies and Applications. There will be over 100 specialist lectures, workshops, and panel debates that will be enjoyed by more than 2,000 professional visitors and around 100 exhibitors, who will come together to discuss, debate, design and develop the "Lighting Technologies of Tomorrow".
Since its launch LpS has earned its title as the leading European lighting conference because it calls on the leading experts from academia and industry to present their latest research, developments, innovations and expectations for future technologies to its highly-qualified audience. The extensive conference program of LpS encompasses strategies and markets, engineering and design, testing and applications, and covers the central building blocks of lighting systems from the component or materials right the way through to the application. The design questions concern topics such as reliability, costs and issues around the production of modern lighting systems. The workshop program has also been extended to allow our delegates to have a real hands-on experience. Delegates can encounter the latest technologies, explore creative thinking, problem solving, and ask questions and work alongside new and interesting people. The workshops and demonstration sessions will inspire you to think bigger, achieve greater things and to be better prepared for the uncertain, but exciting, future of lighting.
The carefully curated program for LpS 2021, together with the co-hosted
Trends in Lighting (TiS)
event, now forms a comprehensive overview of the current developments, hurdles and solutions for the disrupted and ever changing world of lighting. The concurrent events will see industry leaders in light technology come together to share and debate the latest updates for researchers, engineers and system architects in the fields of LEDs, OLEDs, drivers, controls, optics, thermal management, materials, standardization, testing, technology trends, and luminary design. Joining LpS and TiL to share their latest findings will be international leaders from Licht Kunst Licht, Tridonic, Toshiba, Seoul Semiconductor, Osram, Bartenbach, Signify, The Zhaga Consortium, Lumileds, Silvair, Future Lighting Solutions and many more.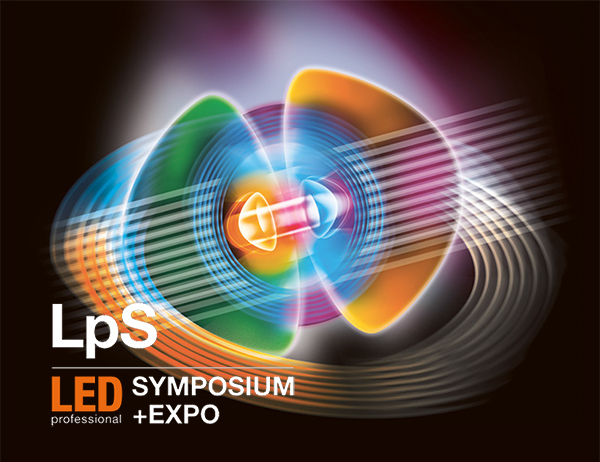 Contact Organizer
Mailing Address: Moosmahdstrasse 30, 6850 Dornbirn, Austria
Phone:
Email: