International Trends in Lighting Event (TiS) is the unique, international "Innovation in Light" event that is dedicated to bridging the gap between technologies and applications. The aim of TiL is to be the "incubator in light" for ideas, processing, optimizations and applications of lighting technologies. Organized by Luger Research e.U., the event will take place from September 28 to 30, 2021 at Bregenz Opera House, Austria. Luger Research has been providing research, innovation and technology consulting services on various lighting technology topics since 2001. The services range from engineering to IP and technology reviews, including trend, risk and patent analyses. Luger Research is also a knowledge and dissemination partner in various EU partner projects.
TiL (Trends in Lighting) was launched in 2017 to focus on, and to debate, all the big questions and best practice surrounding Human Centric Lighting, Connected Lighting, Smart Controls, IoT and Light as a Service. TiL is dedicated to reinvigorating how lighting designers, architects, engineers, consultants, planners and investors think, so they can collectively realize the full potential, and value, of lighting design. Whether you are an architectural lighting designer, architect, industrial designer, healthcare innovator, advertising agency, automotive strategist, mobility designer, agriculture innovator, entertainment professional, education facility manager, project developer, urbanist, car designer, or investment consultants… TiL will reinvigorate your thinking about light in your industry. Trends in Lighting is a much needed event in the world of lighting. It demonstrates that lighting knows no boundaries and has new and unexpected applications everywhere: in healthcare, entertainment, mobility and agriculture, to name just a few areas. But Trends in Lighting is also mission-critical for the lighting industry in its quest to find new meanings and new relevance of light in the digital age.
Trends in Lighting has been designed to support and inspire architects, engineers, art directors, product designers, fashion technologists, artists and the constantly curious, to find new meanings and new relevance of light in the digital age. The digital transformation of lighting creates not just new technical possibilities: it empowers professionals of all backgrounds to create meaningful solutions with light. TiS will have carefully curated knowledge tracks that inspire everyone to discover the incredible breadth of digital lighting applications, and to exchange passion, expertise and enthusiasm
The carefully curated program for TiS 2021, together with the co-hosted
International LED professional Symposium + Expo (LpS)
, now forms a comprehensive overview of the current developments, hurdles and solutions for the disrupted and ever changing world of lighting. The concurrent events will see nearly 2000 leaders in light technology come together to share and debate the latest updates for researchers, engineers and system architects in the fields of LEDs, OLEDs, drivers, controls, optics, thermal management, materials, standardization, testing, technology trends, and luminary design. Joining LpS and TiL to share their latest findings will be international leaders from Licht Kunst Licht, Tridonic, Toshiba, Seoul Semiconductor, Osram, Bartenbach, Signify, The Zhaga Consortium, Lumileds, Silvair, Future Lighting Solutions and many more.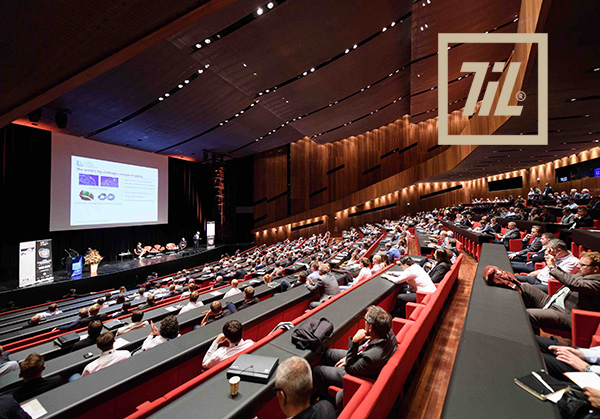 Contact Organizer
Phone:
Email: