Lighting Days teams up the three key conference & exhibitions dedicated to the LED lighting technology in France - Full LED Expo, Forum Lumi Ville, ForumLED Europe - where the best international experts draw up a full and uncompromising picture of the future vision of the lighting market. Full LED Expo is the place to discover the latest innovations on the only French trade fair dedicated to LED lighting. And it's value in all fields of applications and uses. Forum LumiVille is a unique platform in France to explore the current and future solutions related to outdoor & public lighting, and to be aware of the sector's lighting tendencies. The Congress / Expo ForumLED Europe brings together professionals, manufacturers and users for LED technologies and LED lighting systems and equipment - the whole ecosystem of LED technology.
The combination of France's leading LED technology and lighting events makes Lighting Days the only platform in France on the lighting and technology market. From smart lighting to the latest technology advances, including lighting design and new lighting applications, this international lighting event is centered on global indoor, outdoor lighting and LED technology solutions including finished products, components and technologies. Human Centric Lighting, Li-Fi smart lighting, horticulture, etc. Every application and new use will be addressed during the inaugural Lighting Days. The event will give visitors the opportunity to meet specialists in the sector and discover the latest innovations and technical advances in terms of lighting installations and LED technology, all under one roof.
Lighting Days 2019 is a 3-day show hosting every profession interested in these topics including the professionals concerned with these subjects such as Town and Country public authorities, Light designers, Architect & Engineering and Design departments, Specifiers, Distributors and Contractors. In addition to the exhibition space, exhibitors and visitors can attend ForumLED Europe, an International Congress dedicated to LED technology, participate in a conference programme focused on indoor and outdoor lighting and take part in a contest rewarding innovation in a friendly ambience ideal for discussions and business. Lighting Days will be helded next to the event BePOSITIVE, which is known as the definitive exhibition of the energy transition in buildings and regions.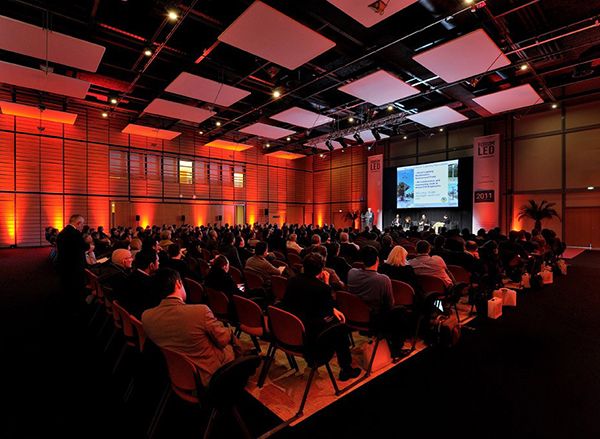 Contact Organizer
Phone:
Email: