Renowned as the leading one stop shop event for the entire airport industry, inter airport Europe is the first choice for airport operators when it comes to sourcing the latest airport equipment, technology and services for ground handling, terminal operations, airport IT and airport design. The latest solutions and equipment as well as innovative services for ground handling, terminal operations, airport IT and airport design are the main focus of inter airport Europe. Once again a large number of technical advancements and innovations will be displayed at the exhibition. The advancements cover the interconnected airport, improved security systems, intelligent passenger and baggage handling systems as well as driverless vehicles.
With its international audience of industry professionals from airports, airlines, air cargo carriers and aviation support the exhibition offers suppliers to the airport sector a unique marketing platform. The last event closed with a record visitor number. A total of 14,962 trade visitors from 108 countries came to Munich to discover the latest trends in the airport industry and source innovative equipment and systems. This represents a 9% increase in visitor numbers compared to the previous show. A total of 657 exhibitors from 44 countries will present a unique variety of the latest airport equipment on a total net exhibition space of 31,800 square meters. A vast majority of exhibitors were able to reach their target groups and they praised the high quality of trade visitors. Exhibitors also reported a large number of new business contacts and positive sales figures.
Inter Airport Europe 2021 will take place from 5 to 8 October 2021 at the Munich Trade Fair Centre in Germany. The event will once again be the must-attend-event for airport operators looking to upgrade their airports or simply stay up-to-date with the latest innovations in the industry. The airport of the future provides enormous potential for suppliers of equipment, technology, services and solutions; and the digitalization and automation offers new opportunities for airport operators. Exhibitors will present a comprehensive range of airport equipment, technology, design and services for the networked airport: intelligent passenger and baggage handling systems, baggage tracking and tracing, personnel planning software, airfield lighting, tooling management, improved security systems, driverless vehicles and much more.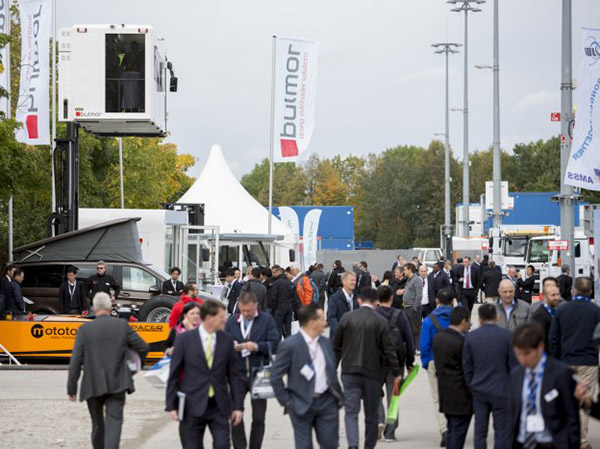 Contact Organizer
Mailing Address: Romeland House, Romeland Hill, St Albans, Herts, AL3 4ET, United Kingdom
Phone:
Fax:
Email: