ICFF is the premier North American global Design showcase for interior furniture, seating, carpet and flooring, lighting, outdoor furniture, materials, wall coverings, accessories, textiles, kitchen and bath and fabricators. Every year the North America's global platform and premier showcase for architecture and fine interior design lure those in determined pursuit of design's timely truths and latest trends to an encyclopedic exhibition of up-to-the-moment offerings, as well as a series of fascinating, fun, edifying programs, and a packed schedule of exhibits and features.
Held annually at the New York City's Jacob K. Javits Convention Center, the four-day show attracts more than 900 exhibitors from all points of the globe that specialize in high-end luxury design, and is attended by more than 36,000 interior designers, architects, retailers, representatives, distributors, facility managers, developers, manufacturers, store designers, and visual merchandisers. Making their yearly pilgrimage to the celebrated design hub will be contingents from Australia, Austria, Belgium, Brazil, Canada, China, Colombia, Czech Republic, Denmark, Egypt, El Salvador, France, Germany, Guatemala, Italy, Japan, Lebanon, Lithuania, Mexico, Netherlands, Norway, Philippines, Portugal, Scotland, South Africa, South Korea, Spain, Sweden, Switzerland, Taiwan, U.S., United Kingdom and Venezuela. ICFF is recognized as the anchor event of NYCxDESIGN, an annual celebration of the city's design community.
The remarkable throng of exhibitors creates an unparalleled opportunity to view a broad yet highly focused selection of the world's finest, most innovative, and original avant-garde home and contract products side-by-side, under one roof. Architects or designers working in high end residential, hospitality or even commercial projects will find a wide range of deep seating and modular seating concepts, chaises, as well as daybeds and hammocks. Every contemporary outdoor furniture design requires modern outdoor lighting. Browse through all the latest in garden and pathway lighting, lamps, and emerging solar and LED options.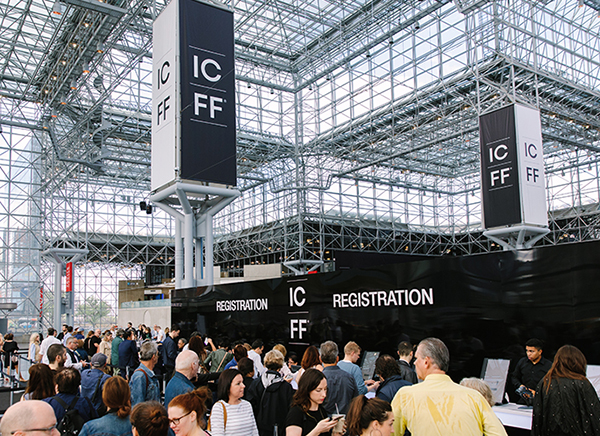 Contact Organizer
Phone:
Email: