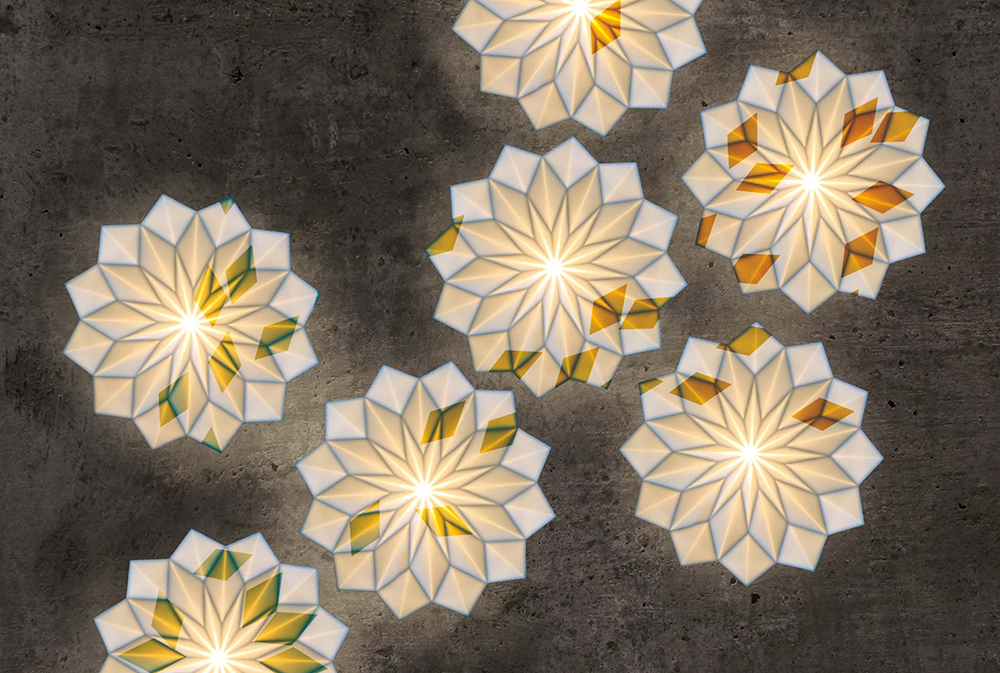 Nature has been a constant source of inspiration for the renowned lighting design agency Lichtkompetenz GmbH who conceived this beautiful wall lamp, Spilla. A marvelous blend of porcelain art and LED lighting creates an alluring appeal that will nicely accent a whole host of interior decor whether it's country casual, eclectic transitional, urban chic or contemporary. Taking the geometry of a blooming flower, Spilla adds to a space with both focal and decorative layers that draw attention to the visually captivating design and create a breathtaking ambience. Spilla was designed by Joerg Krewinkel and handcrafted in Nymphenburg Porcelain Manufactory who has been manufacturing porcelain of high artistic value since the mid-eighteenth.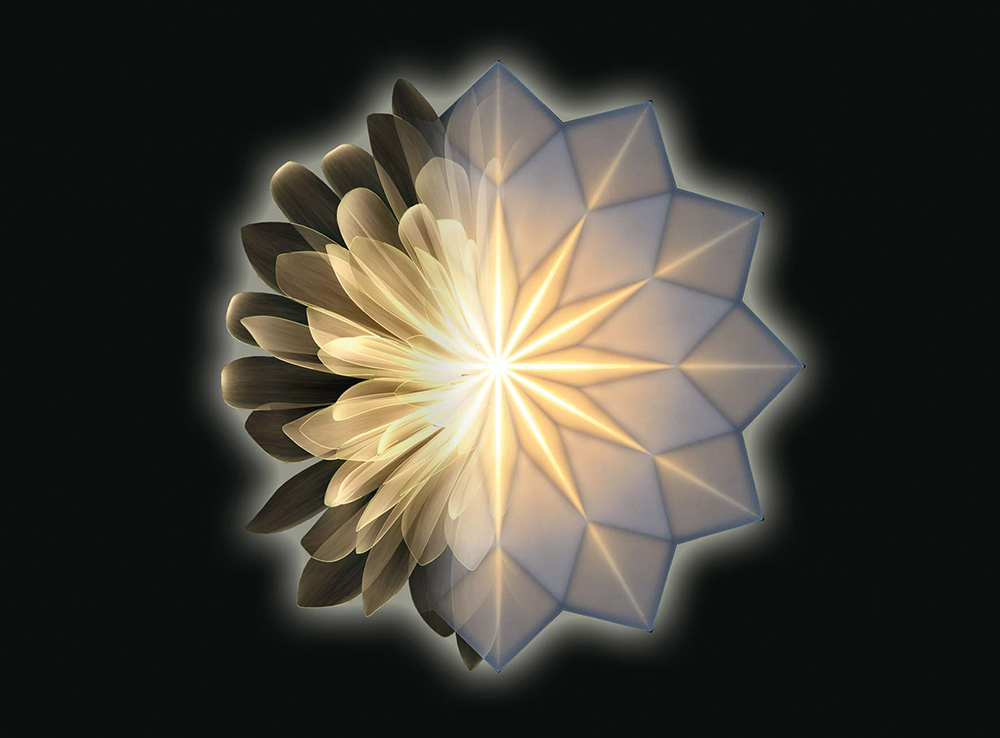 Exquisitely sculptured to offer a stunning decorative effect, Spilla sets distinctive accents with its organic radiance and nature-inspired aesthetic. Light travels through the floral porcelain shade with different levels of intensity. The appearance of the porcelain lamp depends primarily on the ceramic color shade and translucency. Thickness of porcelain establishes the degrees of ceramic translucency which influences light transmission rate. Three-dimensional floral geometry produces a smoothly layered optical pattern that sets off the charm of Spilla's attractive design. Light and shadow intertwine to create a visual spectacle that instantly transforms rooms into picturesque showplaces. Spilla is available in two finishes include matt white and biscuit white. Custom ornamental patterns in different colors are available on request.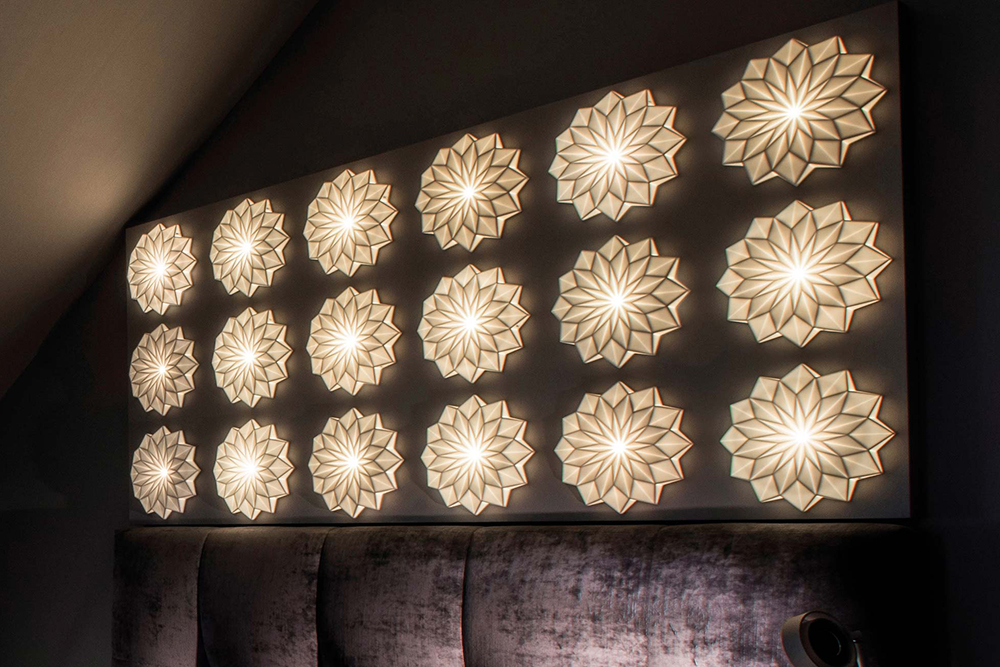 Blurring the boundary between light and art, Spilla delivers a harmonious union of exquisite craftmanship, ingenious design and sophisticated technology, making it a striking and luxurious addition to any room. Measuring 9.9" in diameter, the low profile wall lamp is modestly sized to complement an array of residential and hospitality spaces including living rooms, dining rooms, hotel lobbies, banquet halls, entryways and hallways. Its eye-catching shape creates a decorative focal point that can be individually appreciated. Spilla can also be grouped in multiples to create a spectacular installation that add a compelling appeal to any space. The gently diffused light that radiates from the blooming flowers evokes a timeless sense of romance, which is intriguing, sensual and visually pleasing.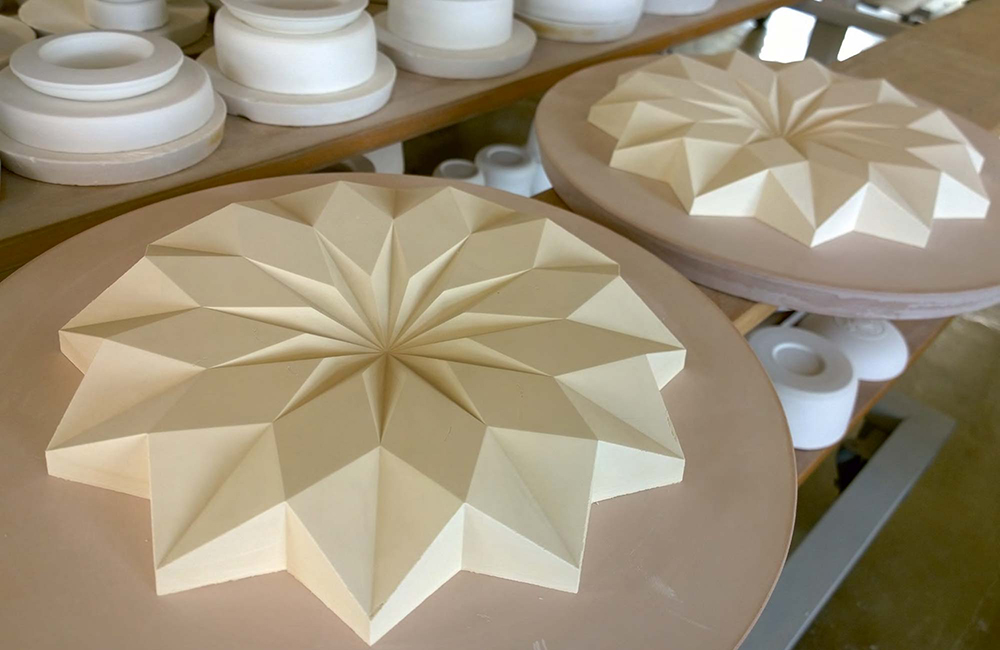 Spilla is equipped with a 12W LED module that produces high quality in a 98° round flood beam. The high efficacy LEDs are rated to deliver long-lasting illumination that virtually eliminates the need for relamping. The thermally conductive porcelain shade itself is a natural heat sink that contributes to the efficient LED thermal management. Spilla incorporates LEDs with an exceptionally accurate color rendering index in excess of 90 CRI. This ensures that colors in the environment are accurately rendered in appearance, which donates to enhanced visual comfort.
Spilla is a semi-recessed luminaire that requires a 7.5" or 190mm cutout to accommodate its base. The wall lamp is operated by a remote power supply that accepts input voltages from 90 to 277 volts AC at 47-63 Hz. Drivers are offered in 1-light, 7-light and 14-light versions to support individual or multiple lamp installations. Optional 0-10V, 1-10V or DALI dimming control allows for flexible intensity adjustment that maximizes energy savings and enables atmospheric lighting.