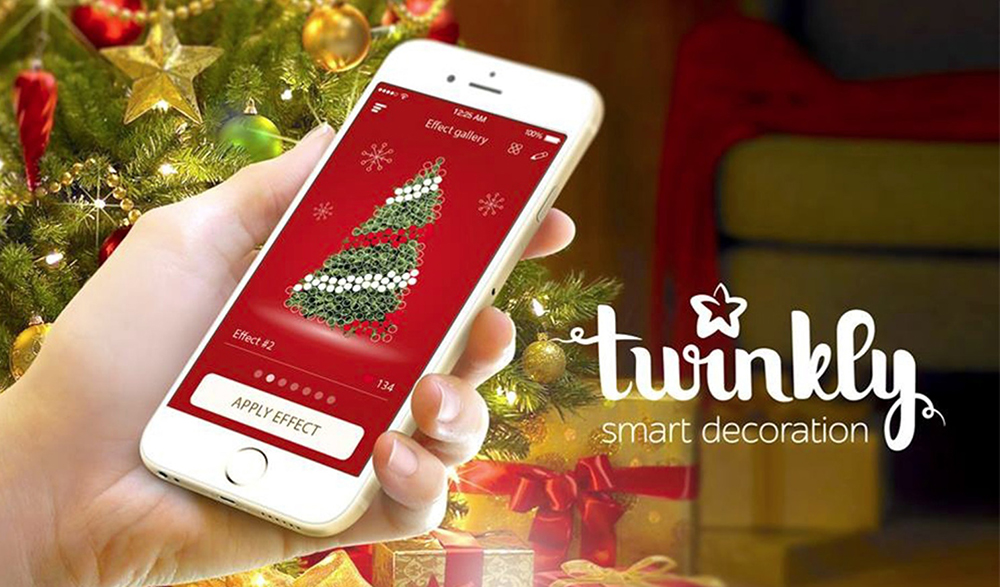 Add a touch of sparkling beauty to your holiday decor with the smart Twinkly LED string lights. Going away from the simple switch and monotonous lighting effects towards flexible operability and vibrant visual experience, Ledworks s.r.l. is setting a new trend in holiday lighting. Twinkly combines unmatched energy efficiency and durability of LED lighting with unconventional intelligence to provide you a premier Christmas or special event lighting experience that you can easily deploy, customize and control. From the remote control via the smart phones or tablets through to integration into IoT-based home automation technology, the programmable string light works seamlessly through a Wi-Fi infrastructure to deliver a connected holiday lighting solution executable with the ultimate in convenience and simplicity.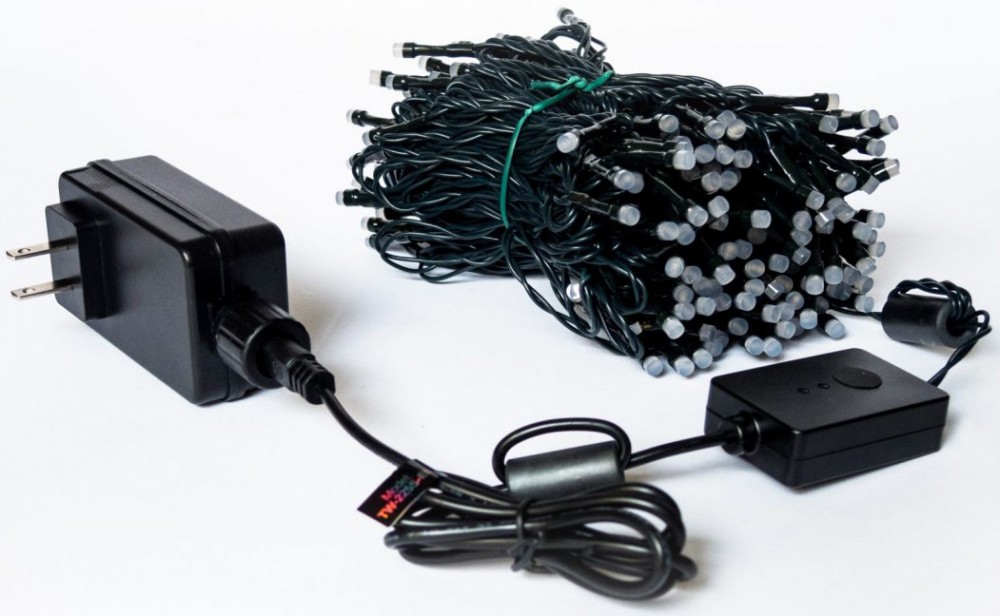 Twinkly string lights are available in 56, 105, 175, and 225-LED versions with string lengths in 5.6m+2.5m (18.4ft+8.2ft), 10.5m+2.5m (34.4ft+8.2ft), 17.5m+2.5m (57.4ft+8.2ft), and 22.5m+2.5m (73.8ft+8.2ft), respectively. These extremely durable, weather-resistant light strings are composed of 22-gauge copper wire that is coated in with green polyvinyl chloride (PVC) plastic. The plastic resin used to form the wire coating is formulated with a UV inhibitor to slow the aging process that the outdoor elements create. A one-piece bulb construction with PVC jacketing protects the LED bulb from water spray in any direction. The flexible light string stays pliable in extreme cold and resists cracking caused by damaging sun rays. Twinkly can, therefore, make the inside and outside of your home glow with a festive and gorgeous atmosphere season after season.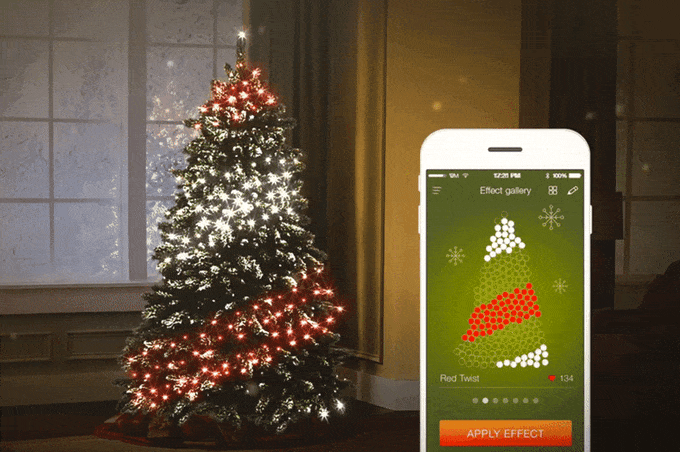 Twinkly use low drive current, high luminous efficacy RGB LEDs which generate very little heat and consume up to 80% less energy than incandescent holiday lights. Excellent LED lumen maintenance and color stability enables Twinkly to deliver high quality lighting for many years to come! With built-in, on-board intelligence, every pixel in the RGB LED package is digitally controllable and can be assigned a value from 0 to 255 in decimal. As with any RGB LED, this translates to a theoretical combination of 16,777,216 color variations. High performance RGB additive color mixing within the LED package produces any desired color across the entire visible spectrum at any level of saturation. With a high efficiency, waterproof power adapter producing rectified sinusoidal input voltage, Twinkly's mini LED bulbs produce flicker-free light for a visually pleasing 360° view.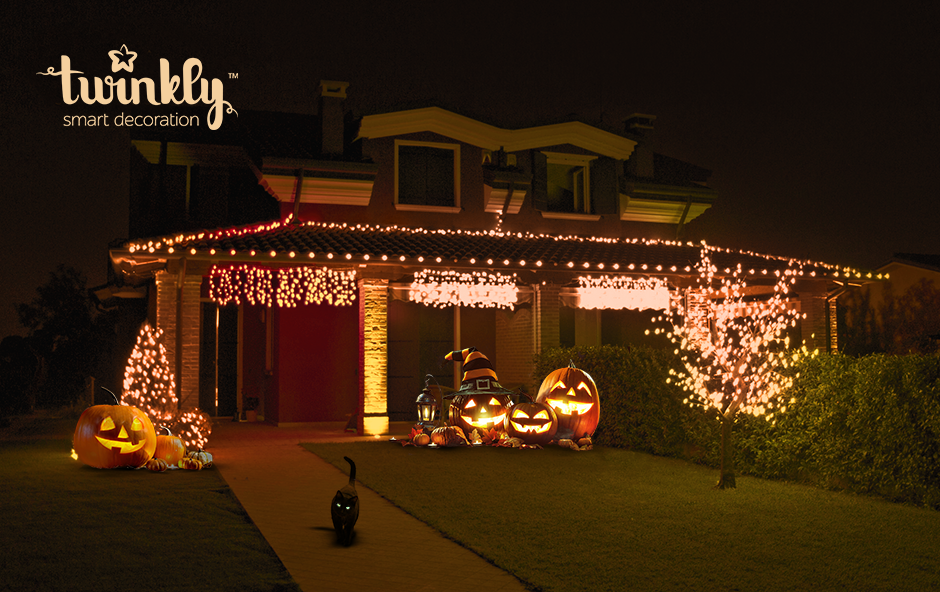 Twinkly offers an innovative, intelligent solution to interact with holiday lighting in a smart, simple way. After the hassle-free installation of Twinkly light strings go to the App Store or Google Play and download the Twinkly app, you'll have full control over your lighting with the touch of your fingertips. Dynamic lighting is an inherent part of festive lighting. Choose from a huge gallery of preprogrammed light shows and light up your Christmas with animations never seen before. Each effect can be easily customized by changing the speed, colors and other key parameters of the animation. The true power of Twinkly technology lies behind its innovative Computer Vision feature. This tech-savvy feature of LED mapping enables an infinite variety and combination of lighting effects, the only real limit is your imagination. The app is able to detect the exact position of every single LED through the smartphone camera and create a light map which is the virtual representation of physical lighting installation.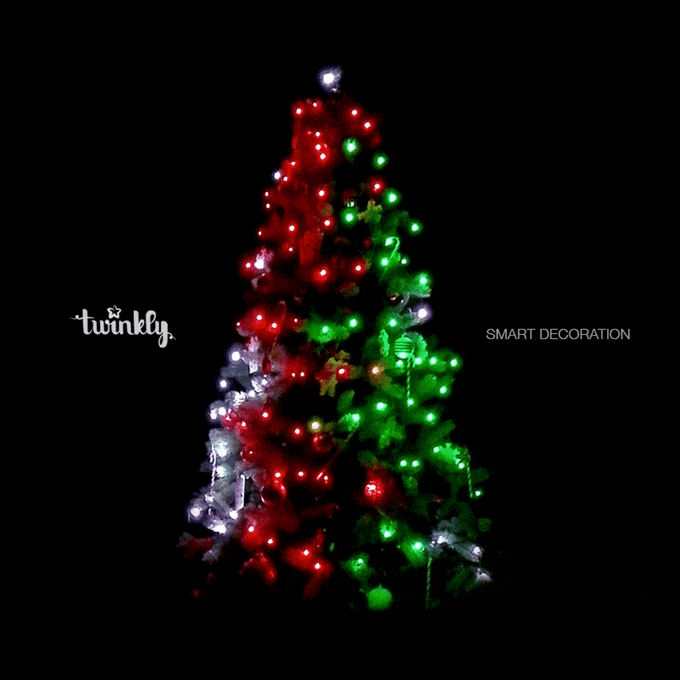 The intuitive mapping interface enables interactive operation of light node addressing and allows digital instructions on how and when one or a group of RGB LEDs produce illumination to be executed. This level of control creates endless possibilities for playing with colors, nodes, and sequences. To initiate mapping, just frame the ornament such as a Christmas tree, garland and decorative wreath on your phone screen from 5-10 feet away. Create intricate geometric patterns like "snow" and "diagonal". Set lighting effects available in a choice of options such as fade, chasing, flash, twinkle, strobe, ripple, sweep, and wave. Most of the effects are coded in a pseudo-JavaScript language which allows tech-savvy users to personalize Twinkly even more. The app can coordinate multiple individually controllable light strings to create dynamic and intricate color patterns that appear to synchonize or move across sequences or grids of ornaments. Twinkly can be used to visualize music. Sync your light strings to your favorite music and allow the light reacts to the rhythm that elevates the holiday atmosphere. Twinkly works with Google Assistant which allows hands-free, voice-activated lighting control.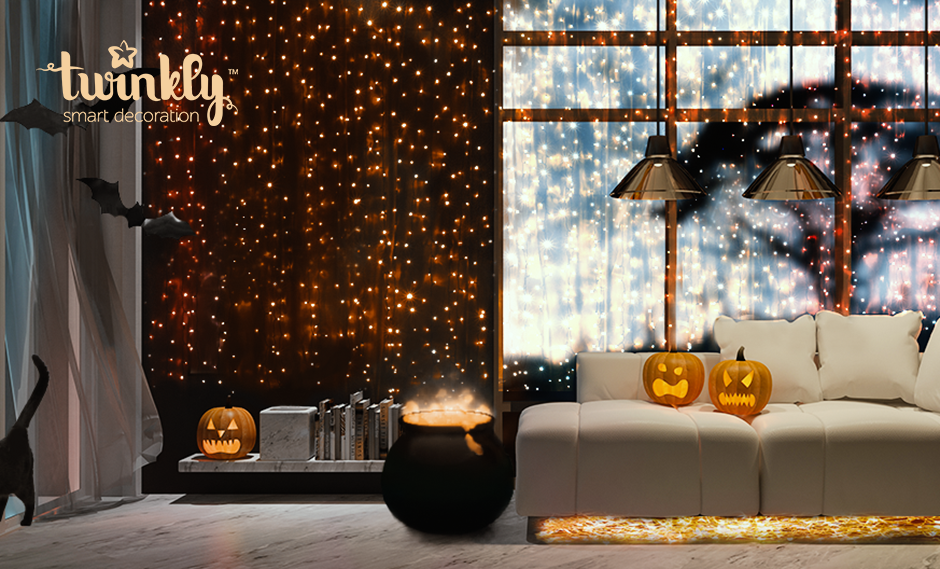 If you're looking for a unique focal point for holiday decoration or celebrating your special moment like weddings, graduation parties and birthdays, you can count on Twinkly. It comes with everything you need to create a breathtaking, high-tech light show. Unobtrusive in daytime but extraordinary in the darkness, these light strings can accentuate virtually any area or structure - living rooms, bedrooms, garden, patio, pergola, lawn, porch, gate, yard, etc. Whether they hang from a roofline or discreetly nestle in trees, Twinkly's wireless capability and smart operability allow you to effortlessly sparkle off a striking light show that adapts to every occasion, without the hassle of labor-intensive installations and time-consuming in-situ commissioning. An all-in-one solution for your year-round decorations.