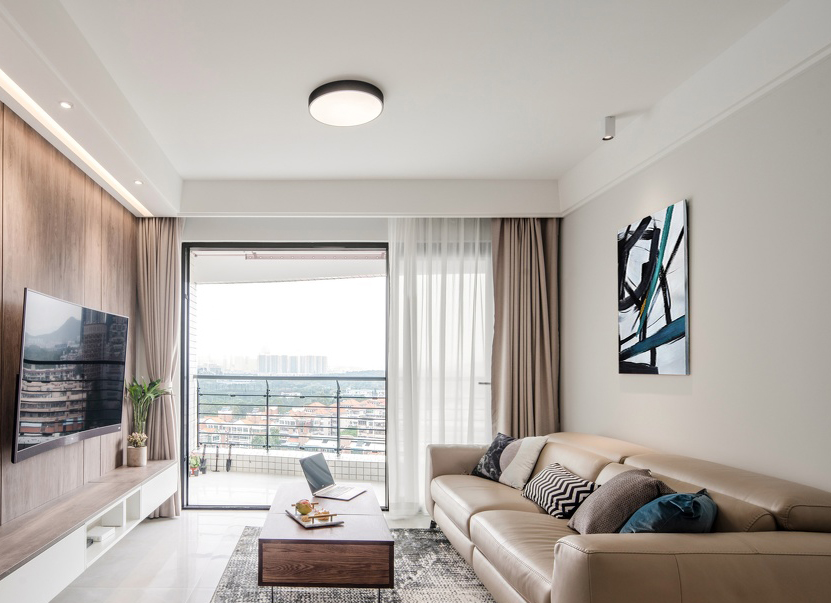 Breathe new life into your home decor with a fascinating flush mount ceiling light. A showstopping focal point in a residential space isn't always about sparkling pendants and grand chandeliers. A flush mount ceiling light is an overhead lighting fixture that unobtrusively hugs the ceiling and radiates a soft diffused glow that fills your room with a welcoming ambience. Flush mount lighting creates engaging illumination that adds to both the visibility and atmosphere of the space. Featuring a low profile design, flush mount lights offer an adaptive architectural presence without overpowering the surrounding decor. Bringing both style and shine to your space, flush mount lights find their place in living rooms, foyers, hallways, bedrooms, kitchens, bathrooms and home offices.
A Flush of Visual Charm
Flush mount lighting offers a nice compromise between low-hanging pendants and recessed ceiling fixtures for interior spaces where the ceiling height is 8 feet or less. Low ceilings can be tricky because they cannot accommodate the steep vertical space requirements of pendants and chandeliers while recessed ceiling lights fail to make a great visual statement. Flush mount light fixtures are surface mounted onto a ceiling with little or no space in between while protruding from the surface of the ceiling to establish a compelling presence with an intriguing design. This means these low profile fixtures work well as the ceiling centerpiece where pendant lights would interrupt aesthetic balance and room functionality in low ceiling buildings such as an apartment as well as in small interior spaces that only need one layer of lighting, such as closets and laundry rooms. However, flush mount lighting does not necessarily mean to serve low ceiling heights only. Large flush mount ceiling lights with decorative accents create an eye-catching focal point as well in foyers and entry halls.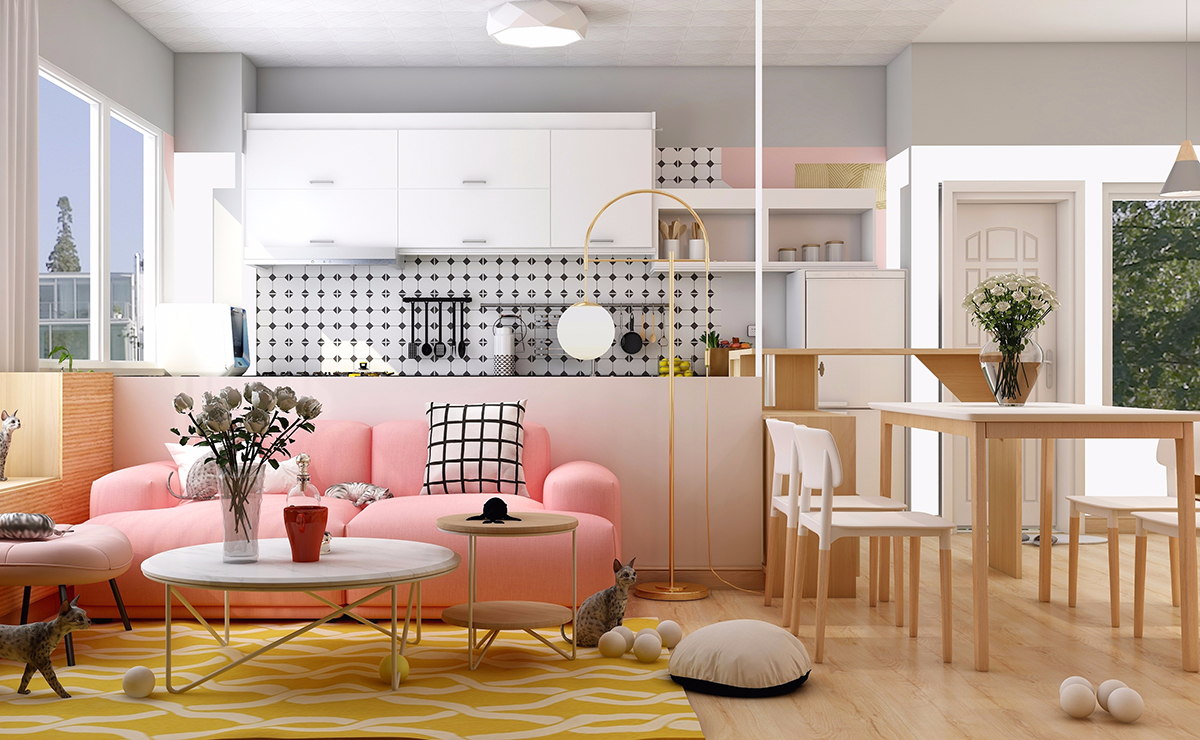 The Ambient Layer of Light
The best design comes when there's a balance in light composition. Multiple layers of light offer the right blend of ambient, task and accent lighting to maximize the livability and give visual interest to an interior space. Flush mount lighting contributes to the ambient layer of light which provides a room with overall illumination for safe interior navigation and comfortable visual recognition. Ambient lighting also sets the mood of an interior and evokes favorable emotional responses. Flush mount ceiling lighting provides a central source of ambient light that illuminates the whole room uniformly. In order for the centerpiece to do wonders to define the space just below the ceiling, the flush mount ceiling fixture should provide visually pleasant volumetric lighting to fill the entire space with generous amounts of glare-free illumination that provides atmospheric comfort and cosmic ambiance.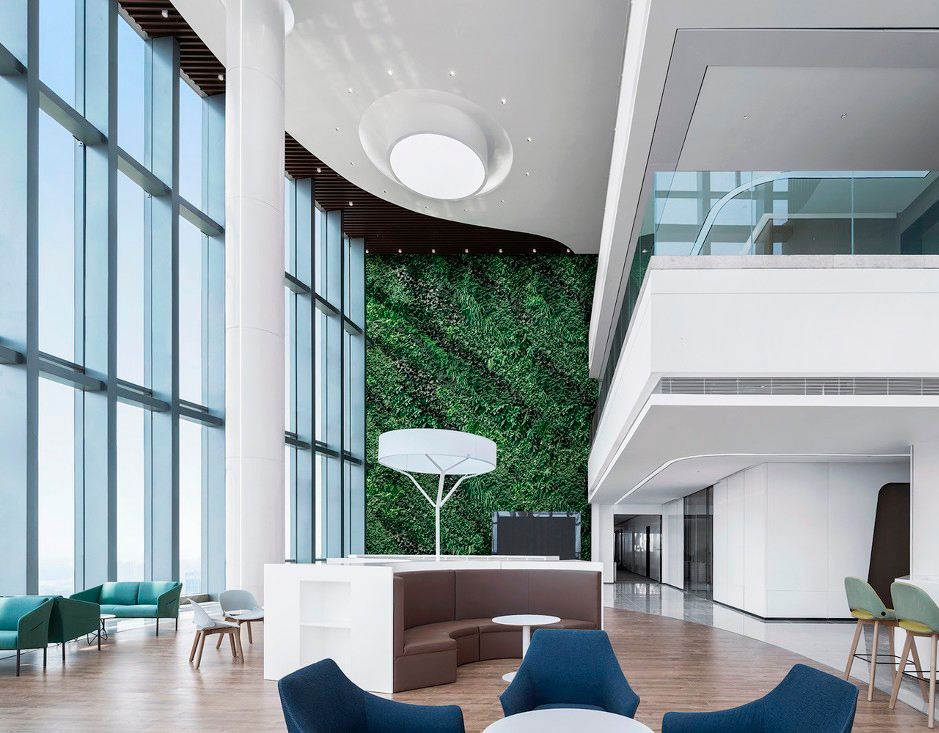 Conventional Designs
Limited by its low profile design requirement, flush mount ceiling lighting did not have opportunities for creative expression as abundant as pendant lighting in the times of incandescent and fluorescent lighting. And its optical design had been remained the same. Traditional ceiling lights typically come in dome, square, drum, and bowl shapes. The light source is hidden behind a translucent shade typically made of glass, acrylic or fabric. The lamp shade is the commanding ornamental element. Frosted, alabaster, etched, frosted, seeded, stained or decorative glass shades show off distinct luminous beauty and aesthetical appeal. Acrylic and polycarbonate shades provide top-of-the-line diffusion properties and a clean visual look. Fabric shades invites a more elegant flair and pair well with stately classical themes. Lamp shades are supported by a decorative frame crafted from steel or aluminum and finished in chrome, nickel, silver, white, bronze, brass, brown, golden or pewter to provide a charming accent.
Uncover New Design Possibilities with LED Lighting
Along with high energy efficiency and long operation life, LED technology opens up new design possibilities for flush mount lighting which were previously not available with conventional lighting technologies. The compact, miniature and solid state LED emitters allow lighting designers to remove the cumbersome light bulbs from the fixtures and create more striking designs and architecturally adaptive shapes. While flush mounts are still considered a more functional addition to the layered lighting schemes, more design personalities and artistic expressions are exuded by a host of designer light fixtures. LED lighting doesn't just invite indigenous lighting designers to exercise their creativity, it also ushers in optical engineering innovations for a whole new level of visual comfort and luminous wonder. With cutting edge optical designs such as edge-to-edge illumination, internal reflection and refraction, flush mount LED ceiling lights can offer exceptional visual experiences that heighten perceptions in a profoundly pleasant way.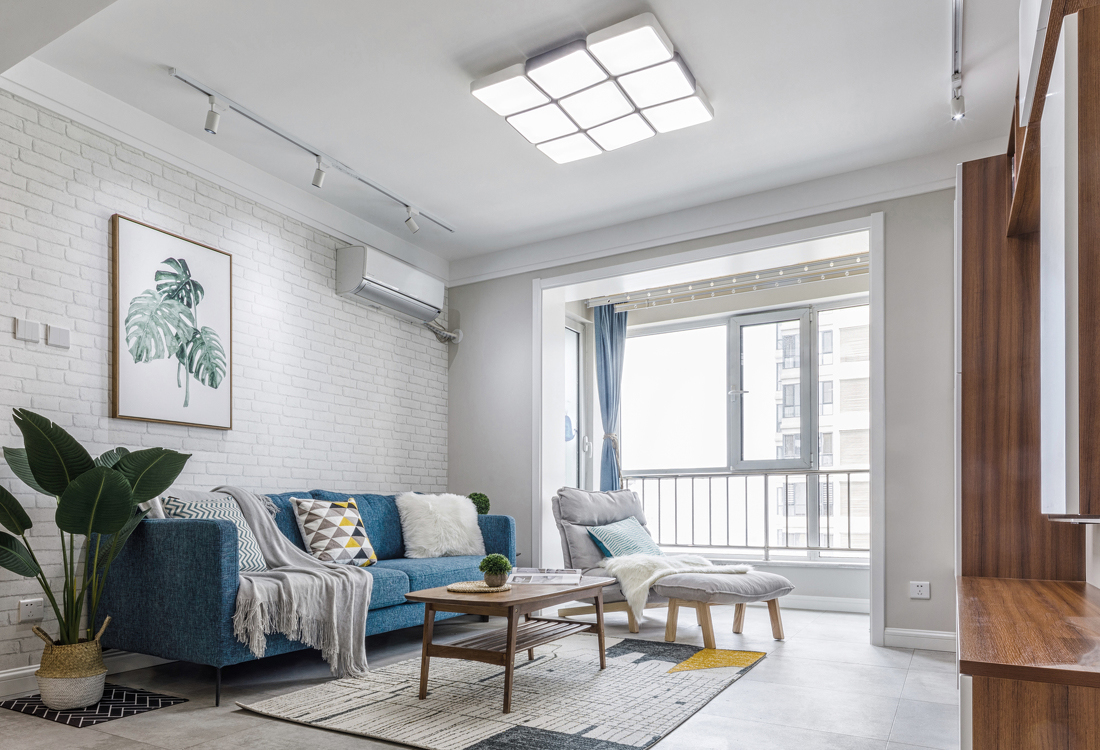 Types of Flush Mount Ceiling Lights
Flush mount LED ceiling lights present themselves in variety of designs and fall within these categories based on their light source integration and optical architectures.
Edison bulb fixtures
This is basically a lighting retrofit that brings the benefits of LED technology to conventional fixtures by replacing halogen and fluorescent bulbs with LED bulbs. This is the simplest way to upgrade your lighting to LED while maintaining the fixtures' original look. For enthusiasts of clear lensed ceiling lights which captivate with the classic aesthetics of tungsten filament bulbs, they can retain the decorative look and feel of incandescent filaments while enjoying the benefits of energy-saving LED technology with the vintage-style Edison screw or candelabra base LED filament bulbs. However, LED bulb fixtures have poor dimmer compatibility and light quality since they use qualitatively controversial LED bulbs. Most LED bulbs available on the market have compromised color quality and dimming performance they generally incorporate the lowest quality LEDs and use the most simplified driving solutions.
Direct-lit LED fixtures
This type of fixtures does not use light bulbs. Instead an LED board which is solder mounted with an array of SMD LEDs is incorporated in the fixture. The LED board directs light downward with discretely distributed LEDs providing a relatively uniform emission surface. Direct-lit LED ceiling lights have a higher optical efficiency compared with Edison bulb fixtures but require highly diffusive lenses to offset harsh LED illumination and eliminate hotspots. There's an increasing number of direct-lit LED ceiling lights which use Driver-on-Board (DOB) technology instead of AC-DC switch-mode power supply (SMPS). The DOB technology eliminates the use of bulky and expensive SMPS components such as inductors, transformers and capacitors. It uses MCPCB mountable power-regulation ICs to drives LEDs directly from a mains voltage without stepping this voltage down. The LED packages and driver components are mounted on the same PCB board thereby drastically reducing the form factor of the entire light assembly. Another benefit of DOB technology is improved system life since it does not use electrolytic capacitors, an energy-storage component in the SMPS driving circuit. However, there're tradeoffs for this technology and DOB LED ceiling lights are currently used in low cost applications. We'll explain this later in this article.
Flush mount fixtures with novel optical architectures
High visual comfort and uniform distribution of light are critical to ambient lighting which is designed to establish a direct correlation between people and their environment. LEDs are directional light sources and produce high intensity spots that can be extremely harsh to eyes. Advanced optical systems find their applications in flush mount lighting. Edge-lit technology uses a laser printed light guide panel to refract luminous flux from the edge-mount light sources down towards a high-transmittance diffuser. This design creates a fantastic spread of light across the entire span of a light panel, with no visible LEDs, hotspots, or shadows. Anidolic lighting systems also use a light guide to capture the rays produced by hidden LEDs and direct them downward, while also scattering light to avoid glare. Some flush mount lights have an uplight LED module which projects light toward a domed reflective chamber for a pool of diffused light.
Decorative light fixtures
These lights play with light and art to create sparkle or add sculptural effect to a dining room, living room or bedroom. Ceiling lights with dazzling crystal embellishments impart undeniable glamour and elegance in any classic and luxurious living spaces. Designer light fixtures in various geometric expressions make an imposing fashion statement that instantly transforms any bland room into a captivating space. Pioneering use of shade materials and sculptural forms lend a beautiful accent to complement and refresh any decor in need of something decorative.
Light Quality
The quality of light in a residential space, which is a private retreat for relaxation, escape and self-indulgence, is more important than in other environments. High quality, visually pleasing illumination is essential for both visual recognition and personal enjoyment. For an interior lighting fixture, there are three contributing factors that can cause a negative visual experience: glare (excessive luminance within the field of view), flicker (rapid variation in light source intensity) and poor color rendering (unbalanced spectral power distribution). While the noticeable glare can be mitigated through optical engineering, flicker and poor color rendering are subtle and only discriminating consumers will take them seriously.
Flicker
Flicker and other visual anomalies occur when the sinusoidal waveform of the alternating mains voltage falls below the required minimum on-voltage of the LED load within each half-wave of the sinusoidal mains voltage. The interharmonics of a rectified signal affect the quality of the output, which results in output current ripple that match the AC frequency, such as 100 or 120 Hz. Flicker at a frequency of 100/120 Hz is not visible to most people and so most people are unaware of that. However, this high-frequency flicker still has negative effects such as eyestrain, blurred vision and impaired visual task performance. A small percentage of the population is particularly sensitive to this temporal light modulation. The sensitivity to flicker can trigger symptoms such as headaches, migraine and general malaise.
Flicker in general is not a concern for LED light fixtures which are operated by high quality AC-DC constant current drivers because these driver circuitry includes a capacitor across the diode bridge to smooth out the peaks. As mentioned above, DOB technology is a popular driving solution for LED ceiling lights because it simplifies the luminaire design. However, the design of LED light engines with AC-direct regulation involves a number of compromises including system efficiency, power factor and light quality (flicker). In particular this design suffers from 120 Hz flicker as the LEDs go dark every mains half-cycle. Many lighting manufacturers use DOB technology primarily for the purpose of reducing components costs and are less likely to use additional components to mitigate flicker. Consequently DOB lights should not be used considered if you really care about light quality.
Spectral quality
Phosphor conversion LEDs, at their most basic, emit only a narrow portion of the visible spectrum. This means light emitted by LEDs without an optimized phosphor composition does not have the right amount of spectral content in every wavelength of the visible spectrum from 400nm to 700nm. These LEDs typically have a CRI Ra of 80, as opposed to the 95 CRI of incandescent lighting. And such LEDs do not have red wavelengths (R9) and, to some extent, cyan. Red and cyan are particularly important for color rendering in our living spaces where we take every color seriously in our decor. Without a good color composition, the world around us becomes lifeless, our skin tones appear unflattering, and the atmosphere would feel less intimate and welcoming.
The color performance of LEDs can be improved to a level comparable to that of incandescent lamps, but it will add cost to the product. Most consumers are uneducated and don't realize long gone are the days when we could enjoy the highest quality artificial light with incandescent and halogen lights. Lighting manufacturers are not pressed to improve color quality in their products. They only bother about cost structure and cost competitiveness. As a result most consumer-grade residential lighting products incorporate the cheapest and lowest quality LEDs. SMD LED bulbs, in particular, use LEDs with a typical CRI of 80 and a narrow band spectrum optimized for luminous efficacy, not full spectrum color rendering. We'd rather suggest that you buy an incandescent bulb instead of these rubbishes, which are not only poor in color quality, but also terrible in thermal management and driving circuit design.
Human Centric Lighting
The wave of human centric lighting is arriving. The push behind the HCL technology is to provide biologically effective artificial light to support circadian rhythms which are hardwired with the light cycle of the solar day. Disruptions of the biological rhythms can sleep and mood disorders. We spend most of our time indoors with electric lighting which had been unable to create interactive lighting effect before digital lighting with LED was invented. LED lighting can be programmed to mimic the effects of the daylight outside by adjusting light intensity and color temperature over the course of the day. As an ambient lighting solution in the residential setting, flush mount LED ceiling lights should take the role of bringing the essential dynamics of natural light indoors. These fixtures include a mixture of diodes that allow intelligent generation of color temperatures between warm 2700 Kelvin to cool 6500 Kelvin (tunable white) to help keep our internal clocks in sync with the warm to cool cycle of natural daylight. A dim-to-warm option simulates characteristic of a dimmable incandescent lamp by mixing white LEDs with amber (yellow/orange) LEDs for tone adjustment along the CCT curve, e.g., in the range 3500K to 2200K. The dim-to-warm feature allows adaptive creation of sensationally warm light for atmospheric lighting.
Smart Lighting
Flush mount lighting is ideally suited to incorporate intelligent control to support various smart lighting features. Smart ceiling lights integrate digitally controllable LED lighting with Wi-Fi, Bluetooth or ZigBee wireless connectivity and even the contextually-aware interaction ability. Experience intelligent, connected solutions that are adaptable for every occasion and activity. Use iOS and Android apps or popular smart home ecosystems to automate your human centric lighting, set up the perfect atmosphere with light recipes, or schedule your lights to turn on or off at specific times. It's time for your lights to do more for you.
Unaffiliated Recommendations
There's a multitude of intriguing flush mount light fixtures that stand out as a great addition to your room. We round up some of our favorite products to get you started. (Disclaimer: We're not affiliated with any beneficiary of the external product links in this list.) This is a continuously updated list. We welcome product suggestions from those who take pride in building compelling value into their products. (Owners of products listed here are authorized to use our badge to promote your achievement. Please include a link to this page for listing verification.)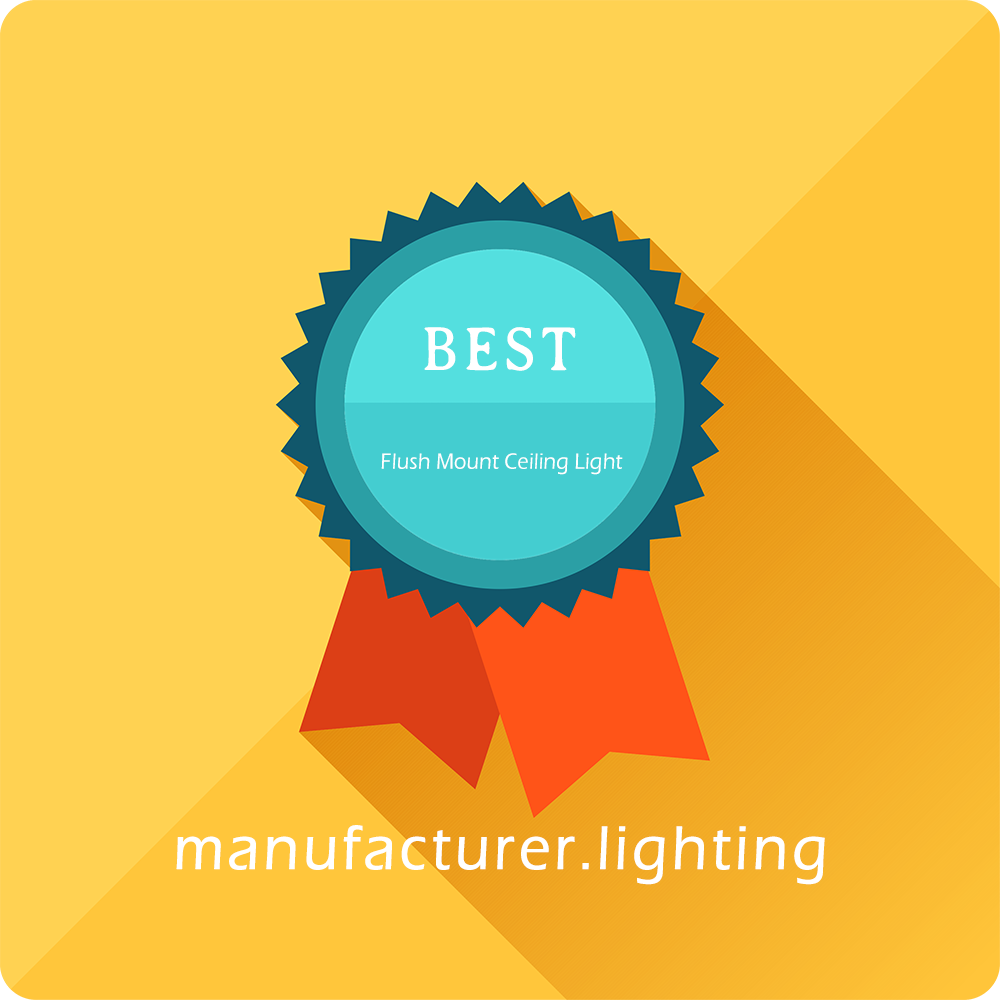 Delta Light Supernova
A timeless lighting solution that guarantees powerful illumination and striking atmosphere, blending harmonically into its space. Its minimalistic charm and neutral character enhances any room, from hotel lobbies to corridors, offices to shops, or any other type of project. In-house developed printed circuit boards are optimized for Supernova LED resulting in uniform lighting of the polycarbonate. Available in Tunable White. Users can choose for warm, neutral or cold white solutions according to their individual preferences, or choose to simulate daylight by automatically changing color temperatures during the day.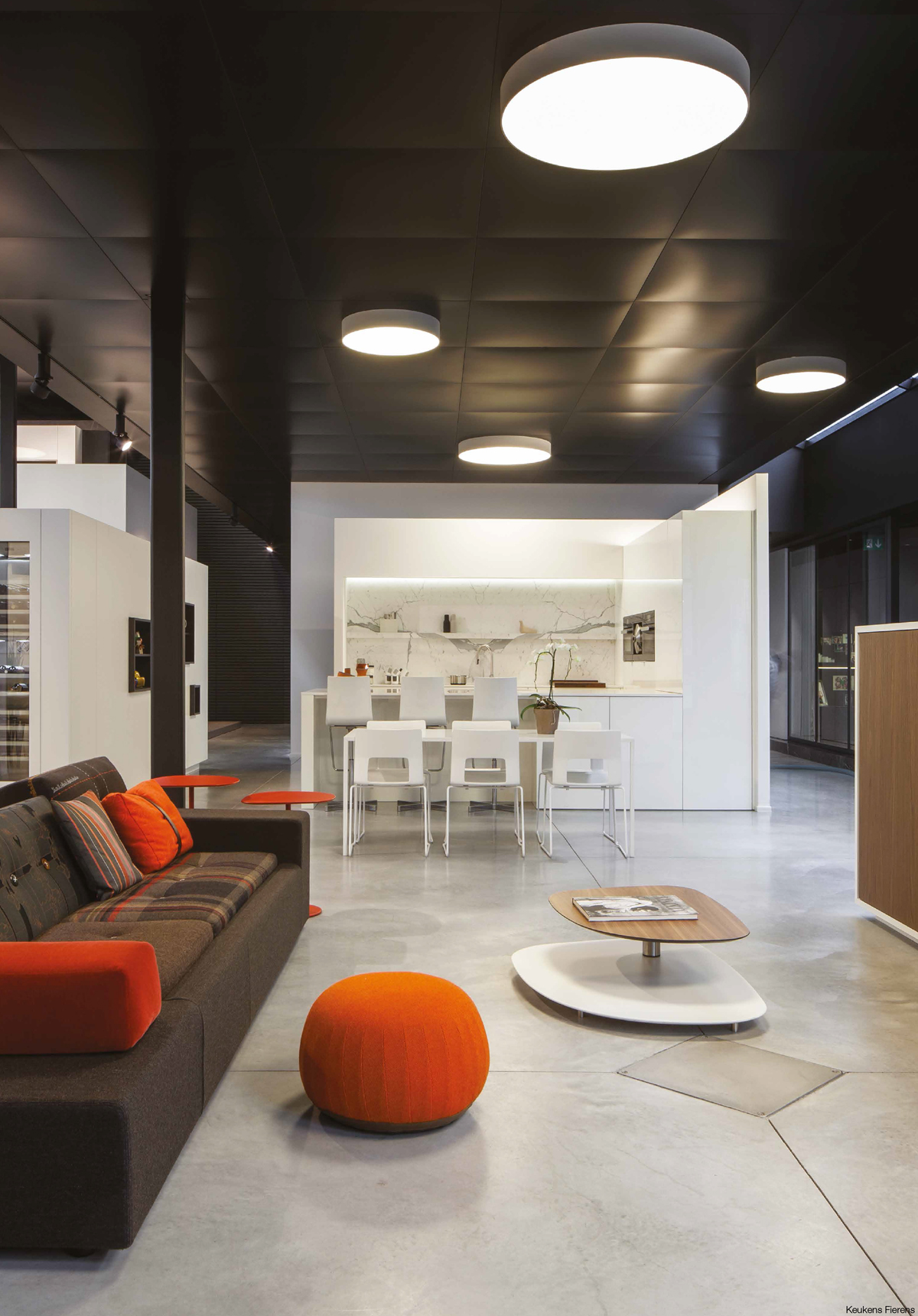 Patrizia Volpato Prisma
Patrizia Volpato mixes up design and contemporary style through a diamonds dance. Its brightness reminds the crystal elegance and it is the result of the plexiglass decorative pieces succession. This is Prisma, a new line able to warm every space with proper light and to give a decorative and modern taste to its spaces.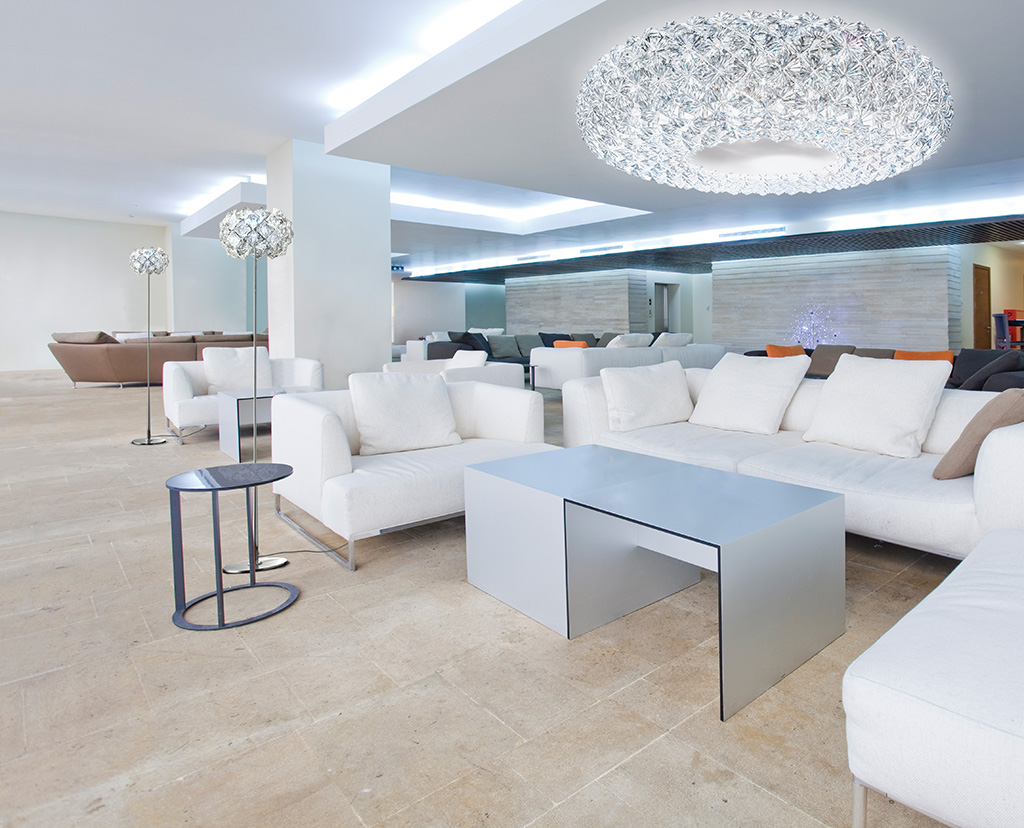 Marset Djembé
The Djembé collection is designed for repetition, creating musical compositions of light on the ceiling. Using a rotomolding technique allowed the designer, Joan Gaspar, to design a fixture with vastly different interiors and exteriors: its outside recalls the texture of a stone, giving off a perception of great weight, emphasized by its volume. It manages to illuminate using a skylight effect, with its inner white dome boosting the light to yield wonderful lighting.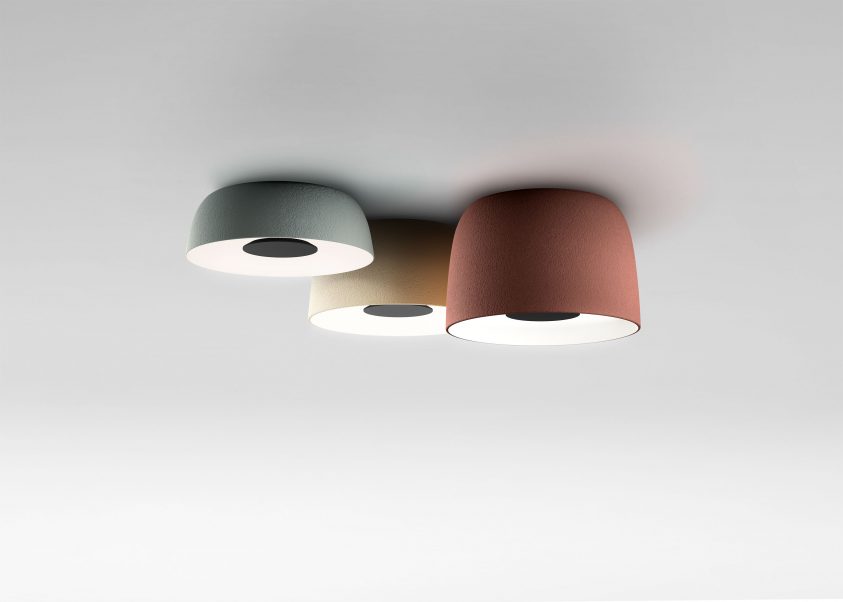 Philips Hue Beyond
The Philips Hue Beyond ceiling light features LightDuo, an innovative dual lighting system that has both an uplight and a downlight. The ingenious design allows the luminaire to offer both functional and mood lighting as well as the opportunity to play with color with just one fixture. Connecting the light to the Hue Bridge unlocks the full smart control and features. Control your lights using the Philips Hue app or pair the light with Alexa, Apple HomeKit, and the Google Assistant to increase your living comfort with hands-free operation.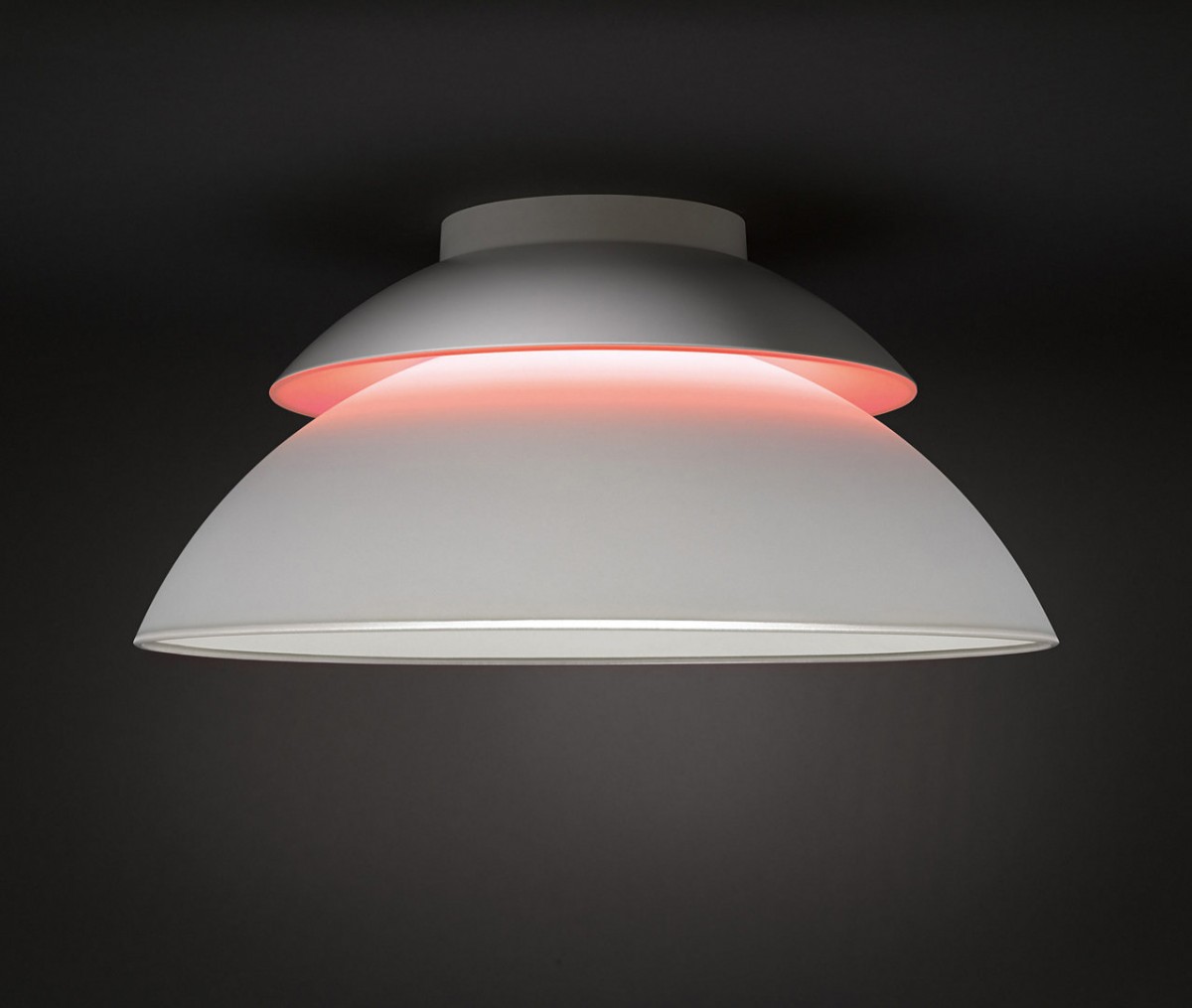 RIBAG Licht Vior
Vior: Never before has such a versatile lighting effect been achieved with just one point light source. A balanced combination of brilliant direct light and ceiling brightening indirect light creates a particularly pleasant and unique atmosphere. The compact, sensual form blends timelessly into any interior design and sets precise, restrained accents.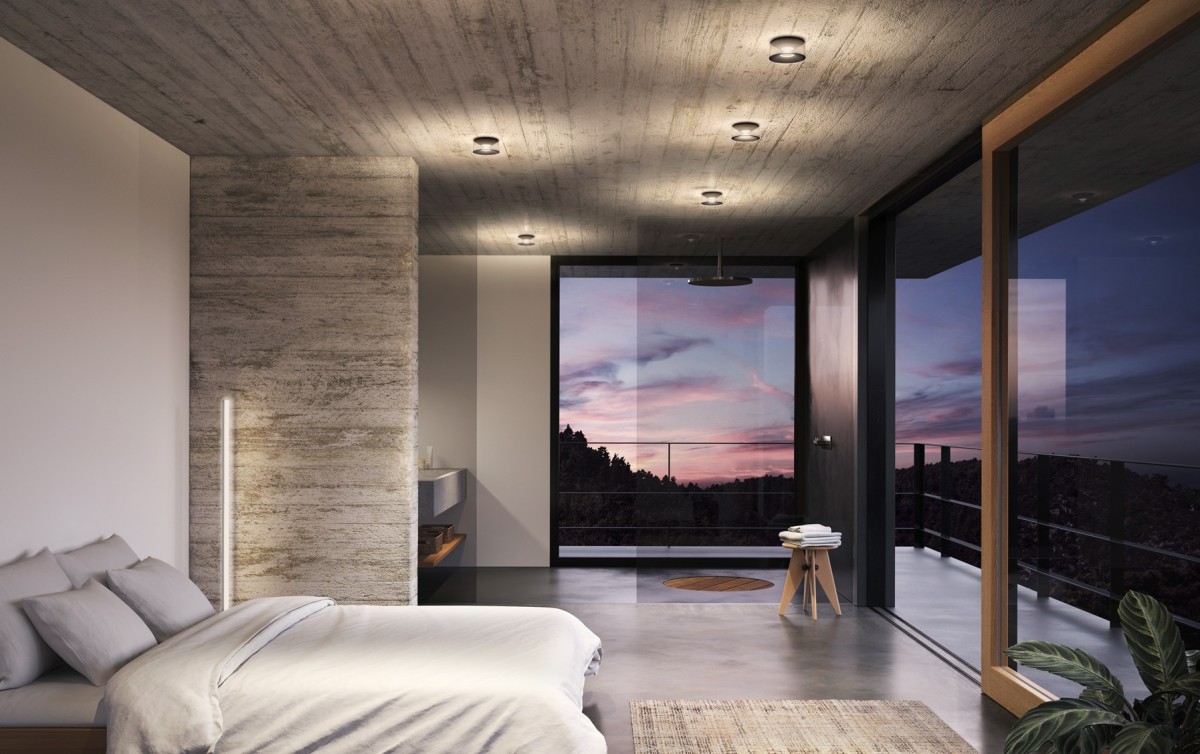 Yeelight Galaxy
The Yeelight Galaxy LED ceiling light radiates modernity and simplicity with unparalleled sophistication. Bringing together adaptive lighting, wireless connectivity, and intelligent lighting control, Galaxy opens up a whole new world of possibilities to turn your everyday lighting into a gorgeous experience. The luminaire comes with an uplight module that softens visual contrast associated with dark ceilings common to many applications.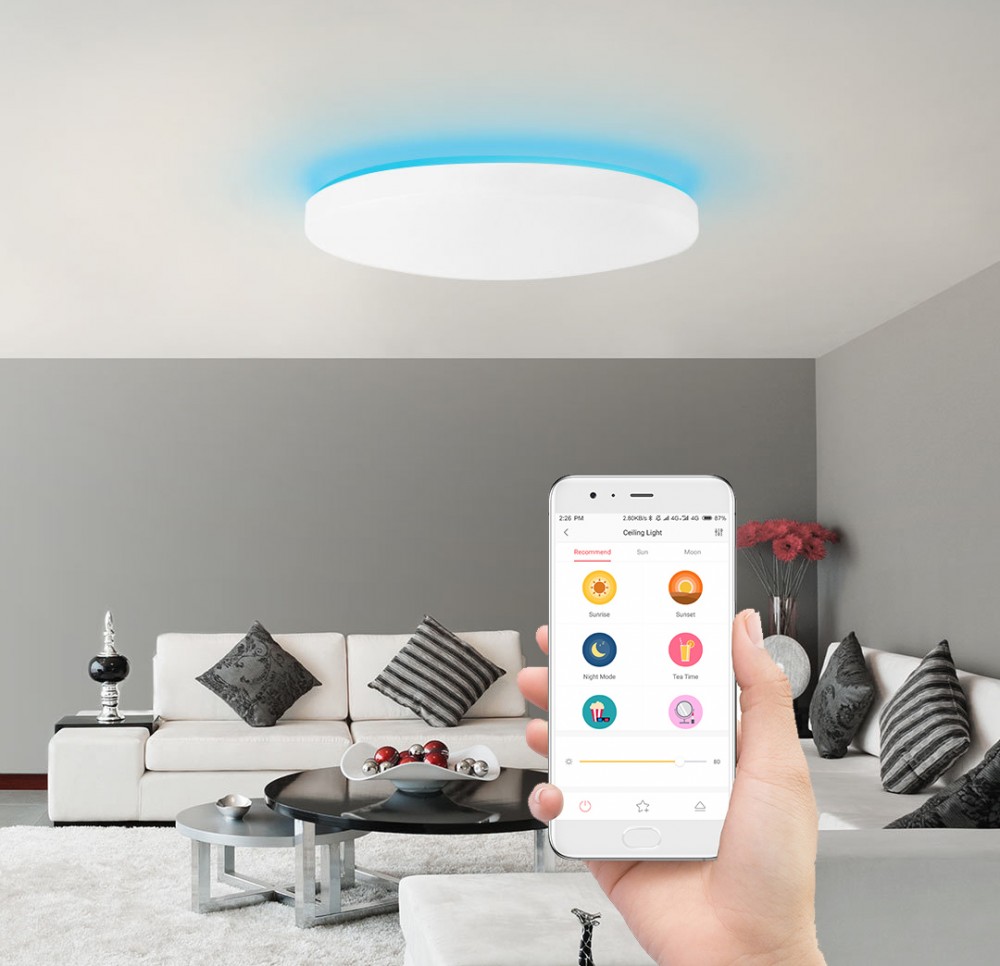 Sforzin Illuminazione Lafra
Pure elegance, stylistic innovation and fancy illumination. Lafra is a range of products that meet the needs of light, technology and appearance. The metal, an electrical conductor, is available in three colors (black nickel, chrome or copper) and can be used to supply power to and turn on the 1W LED modules.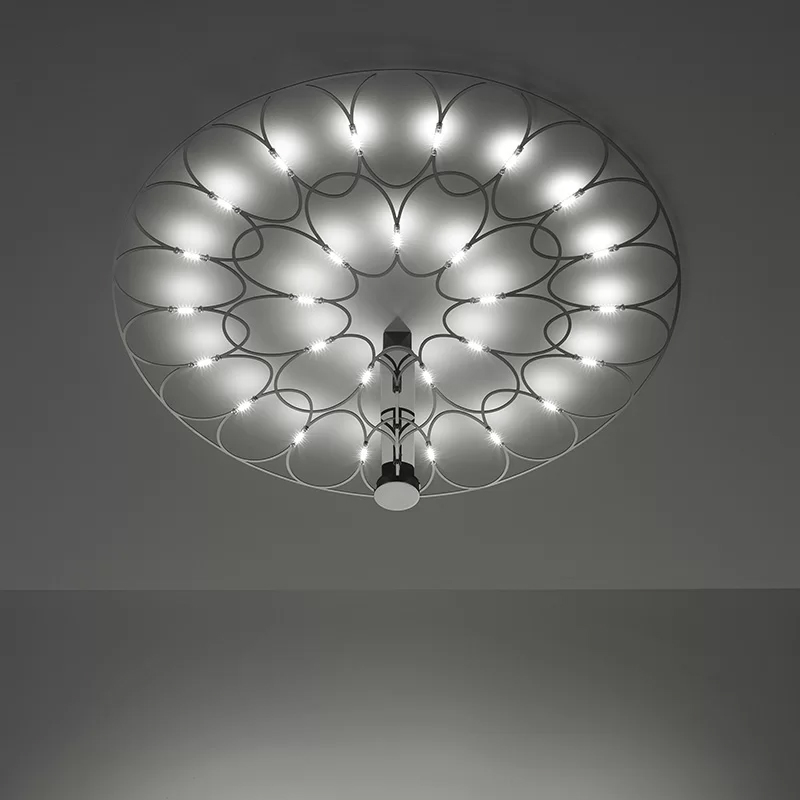 Cini&Nils Fludd
Fludd delivers low-glare illumination by dispersing light using a transparent disc with anti-glare mini-prisms. It also illuminates the ceiling with diffused light. The luminaire's high CRI guarantees faithful color reproduction.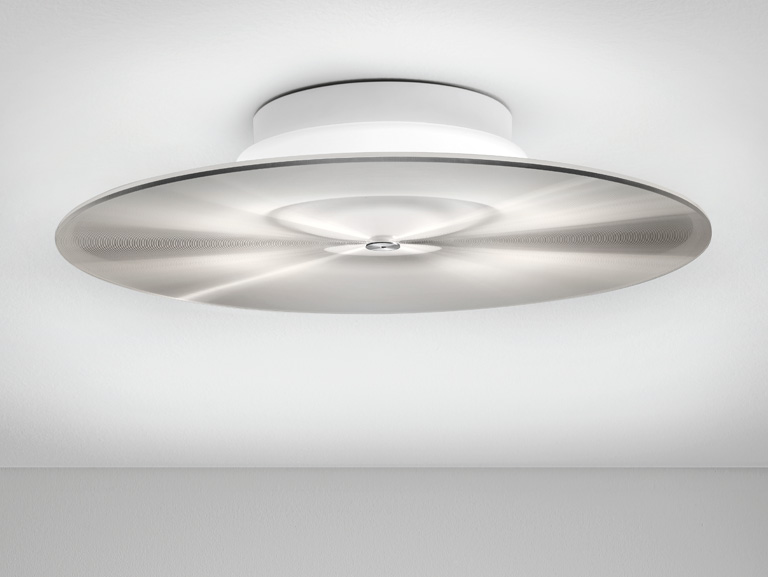 Kaishi Laos
Oriental philosophy applied in an industrial object, a collection of pure geometric lines that play with hidden light and reflection. Laos is inspired by the clothes of the oriental peasants, more specifically in the hats used to protect themselves from the sun. Laos is a play on hidden light and reflections. The indirect optical system does a great job to create the transition from hard light to gentle light.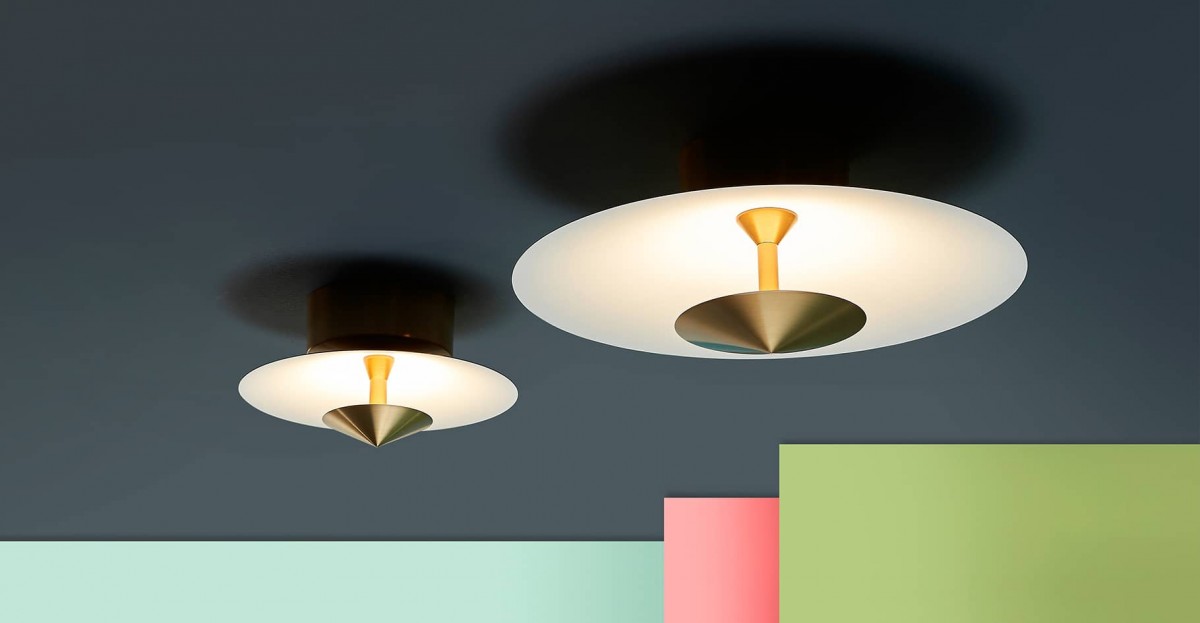 Patrizia Volpato Diadema
Diadema—a rain of excitement fills the air evoking sweet memories of the past: a feeling that touches the soul, remaining alive in the present and recorded like a crown.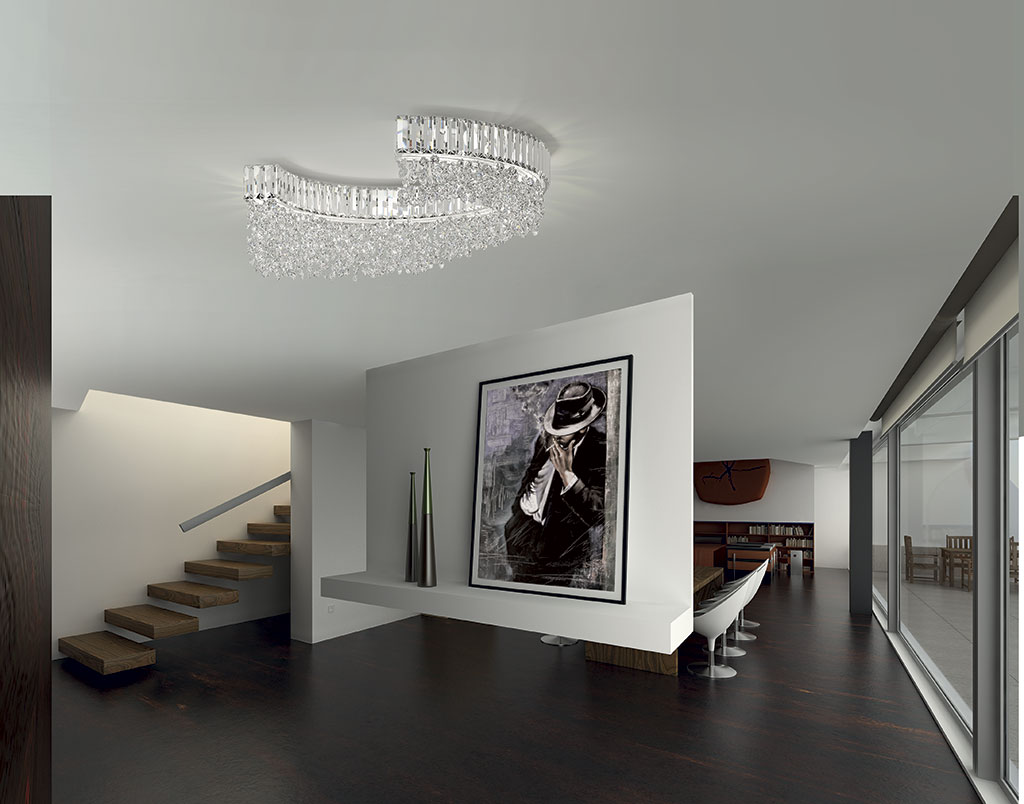 Slamp Veli
Inspired by the high fashion world, where folds, pleats and soft structural shapes reign, Veli is a sophisticated, glamorous collection featuring a series of handcrafted elements carefully connected in a sinuous, elegant design, mounted on a magnetic system. Veli's varying colors and forms add value to any interior.
Trilux Oyamo
The ring-shaped Oyamo LED is a unique element of style for prestigious areas. Its imposing yet discreet design makes it an eye catcher and its uniform light creates a pleasant atmosphere of well-being. An attractive shape, high quality surface and elegant appearance: the ring luminaire easily and ideally blends into any room and characterizes this with its unmistakable style.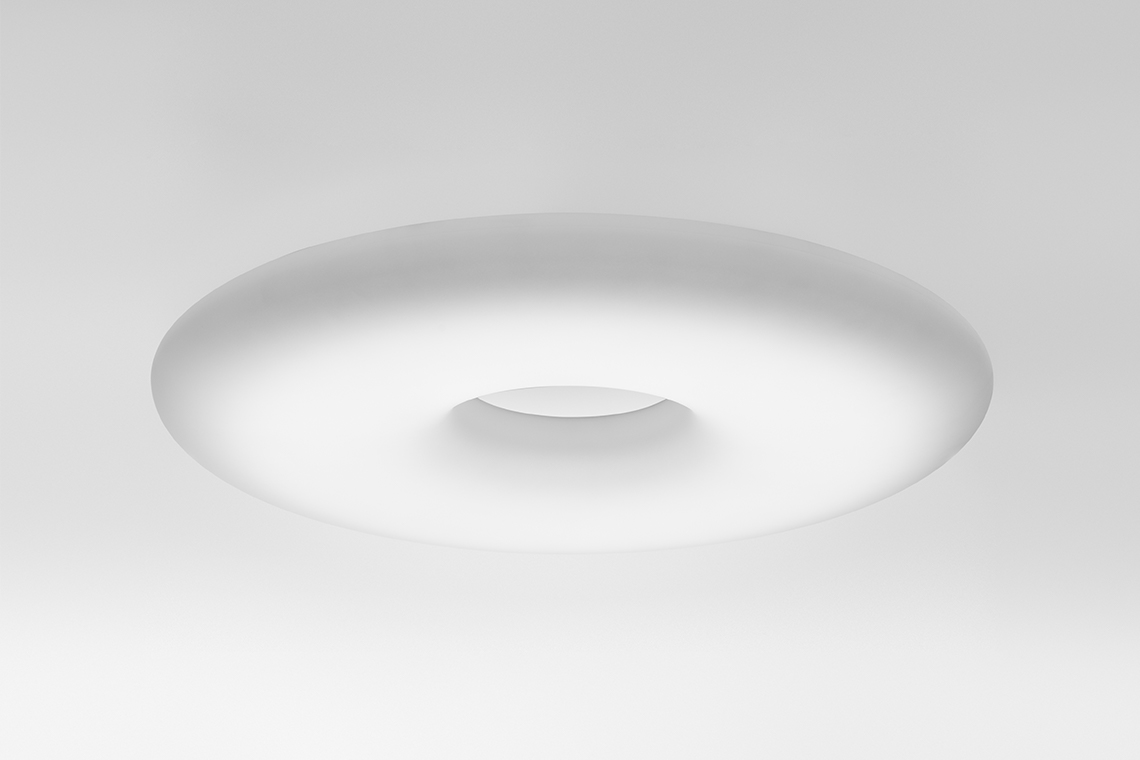 Slamp Kalatos
Inspired by the art of weaving, part of humanity from prehistoric times in the form of baskets and cane sacks, Kalatos revisits these archetypes with a modern take using Slamp's advanced technopolymers. The collection comes in two color combinations: matte black with an internal gold finish, or white with transparent Lentiflex®.
LZF Lamps Cervantes
Cervantes is a truly noble light, it stands out as an inspiring addition to contemporary decor. When creating this suspension and wall lamp, designer Burkhard Dämmer took inspiration from Señor Miguel de Cervantes, a Spanish novelist and dramatist who was fond of sporting a ruff collar. Cervantes demonstrates the remarkable pliability of wood veneer. The ruff-like pattern, with its elaborate figure-of-eight folds, is fashioned into an intriguing latticework of wood strips. Set into a luminaire shaped like a concave lens, the wood strips make the ideal light diffuser.