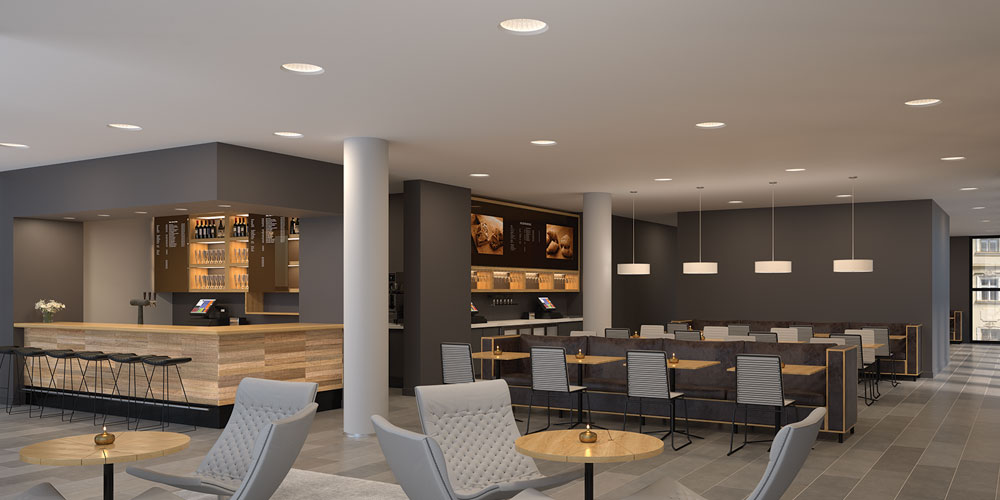 The
Element Reflections LED downlights
from Tech Lighting bring a striking designer appeal to previously monotonous
recessed lighting
by creating an artistic expression of indirect illumination. An innovative union of creative design and cutting-edge technology inspires a beautiful marriage of art and light that makes these essential architectural components a decorative design element as well. The pioneering design brings forth a great piece that adds visual accents to historic as well as modern architecture. With an impressive combination of premium performance, optimum glare control and upscale charm, Element Reflections perfectly addresses the challenges in light planning and provides prestigious lighting in commercial, retail, residential, hospitality, and senior living environments.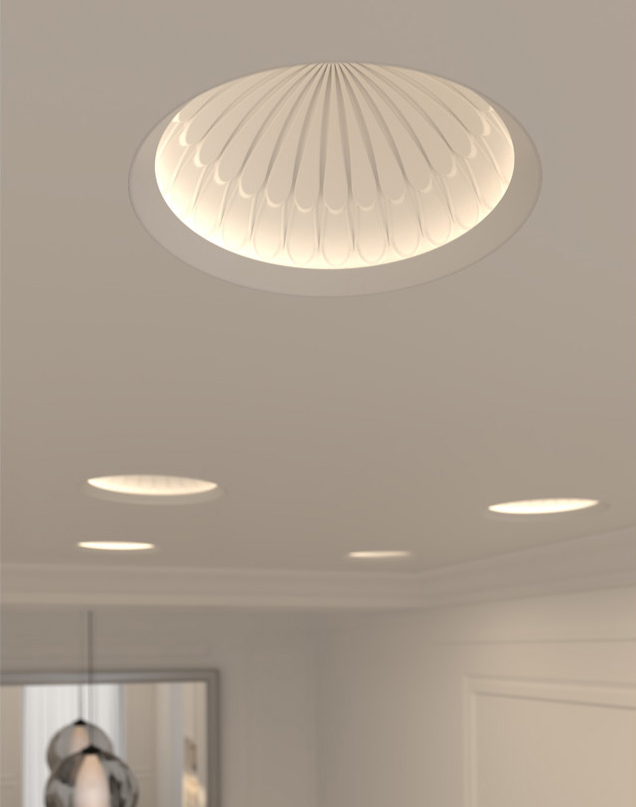 Featuring decorative recessed domes in flanged or flangeless apertures, the Element Reflections downlights are an all-in-one, specification-grade product family that includes models for use in
retrofit
, new construction, and remodel installations. The remodel and new construction
recessed downlights
are available in 5", 8" and 12" apertures and uses 9.2, 15 and 30.8 watts to produce 684, 1255 and 1989 lumens, respectively. These models are designed to fit in IC air tight or Chicago Plenum housings. Running off of the universal voltage of 120-277V, these downlights are compatible with a wide range of
dimming technologies/protocols
including 0-10V, 2-wire, triac, ELV, EcoSystem, Hi-lume, and DALI. The retrofit model is a 9W luminaire that produces 684 lumens in a flanged 6" dome and mounts with tension springs. It's equipped with a
constant current LED driver
that operates on 120V input and works with ELV and triac dimmers only.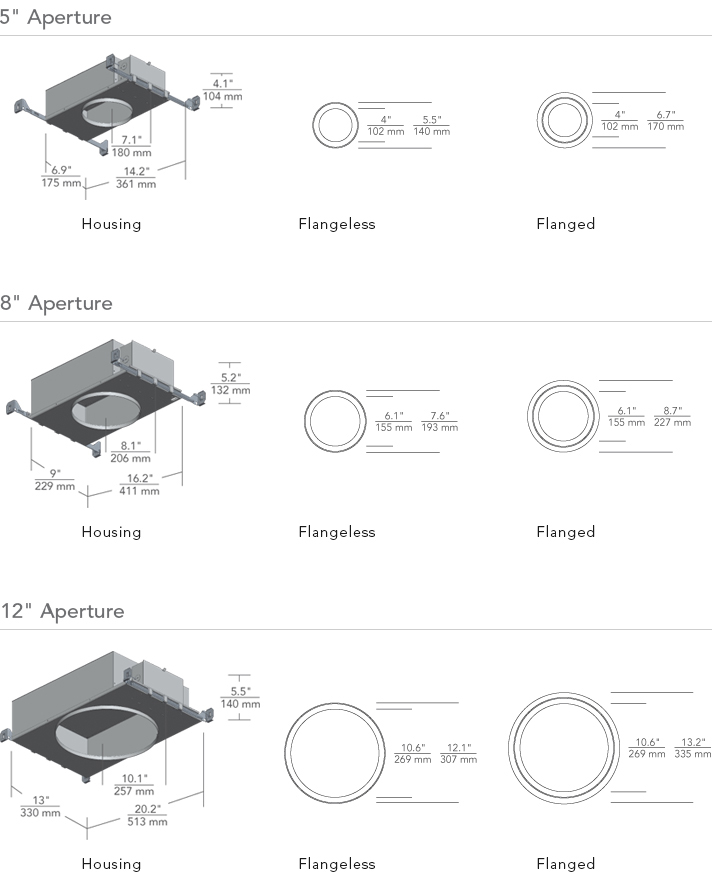 With a fascinating aesthetic and visually pleasant illumination, the
architectural LED downlights
create a decorative luminous presence that makes spaces more attractive and comfortable. The Element Reflections downlights use an inventive indirect lighting design to minimize shadows and reflected glare while creating a breathtaking display of light that transforms any bland room into a captivating space. A completely hidden ring of up-firing LEDs shine towards the decorative dome, producing reflective diffusion that eliminates glare from every angle of view. Excellent glare control allows direct view of the stunningly beautiful interiors of the patterned domes.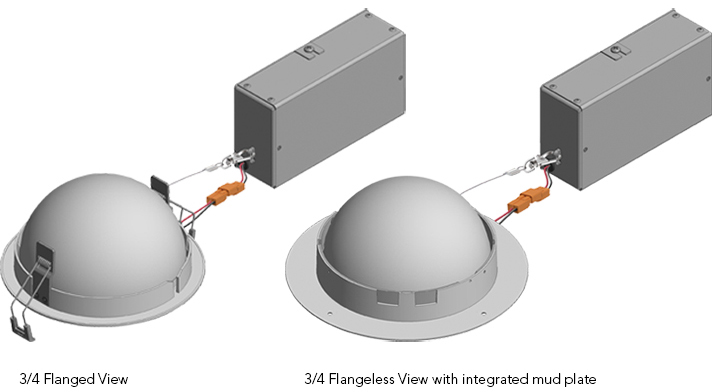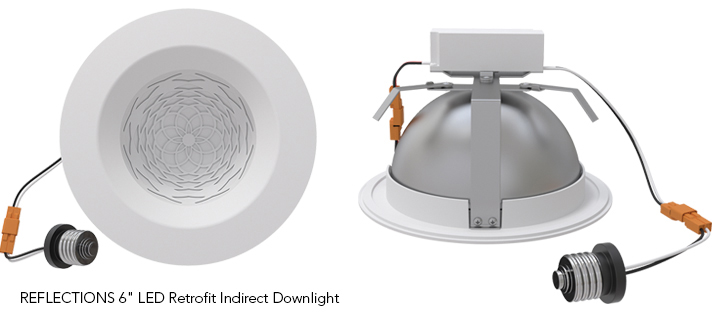 Thoughtfully crafted Element Reflections domes catch the eye with a fusion of light and shadow. Molded with exquisitely embossed design details, the dome reflectors create engaging illumination and extravagant visual patterns. Beveled, rounded trim edges smoothly and seamlessly integrate into ceiling with flanged aperture providing a more traditional ceiling appearance, or flangeless aperture creating a smooth, mudded-in ceiling appearance. A choice of five distinctively styled domes are available to complement various architectural themes.
Torus transforms beautiful three-dimensional geometry for dramatic visual interest with the subtle play of light and shadow.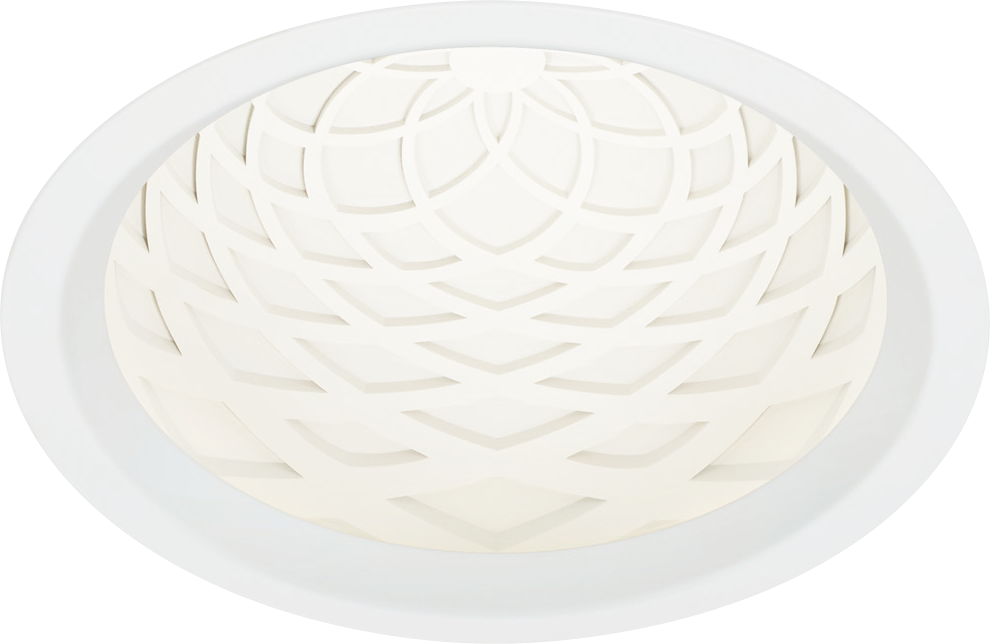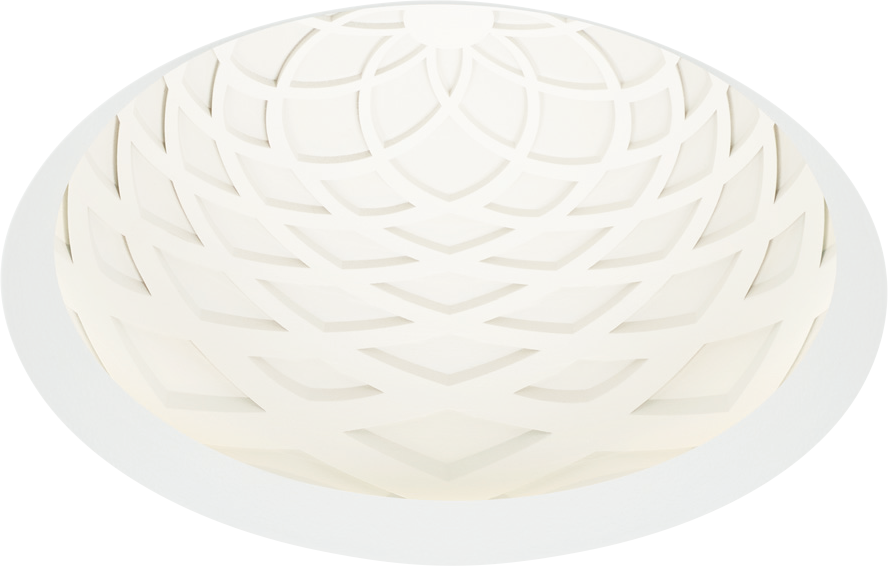 Bloom brings the geometry of the natural world into harmony with traditional, transitional, or contemporary room decors.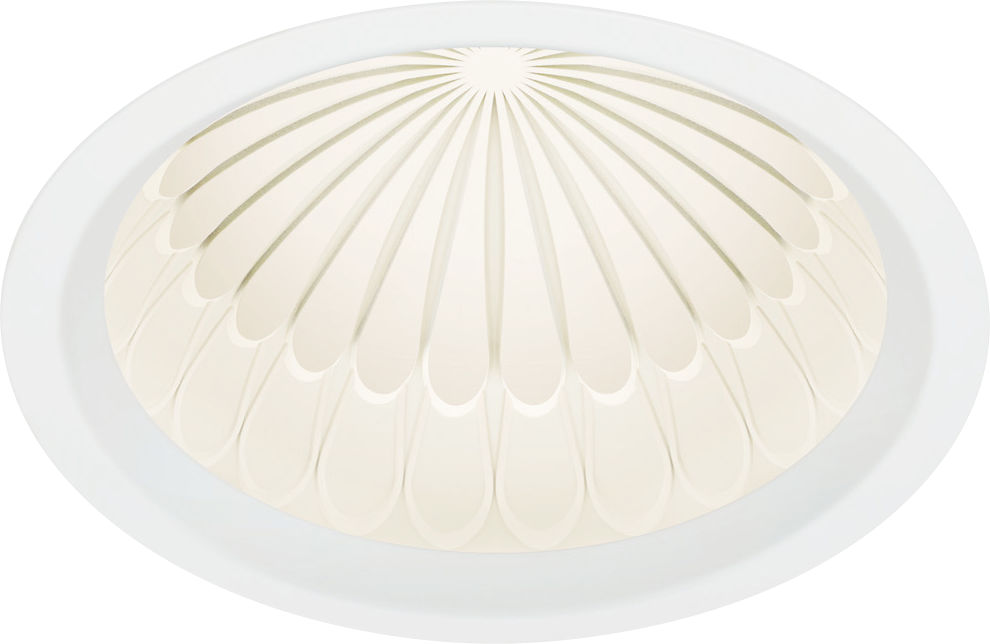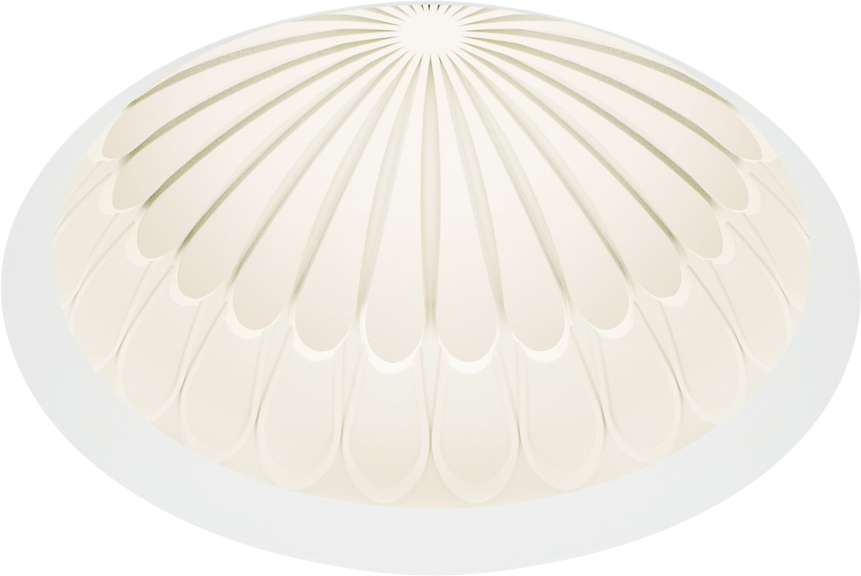 Dune creates concentric rings of reflected light reminiscent of rippling water or waves of sand, evoking a sense of tranquility.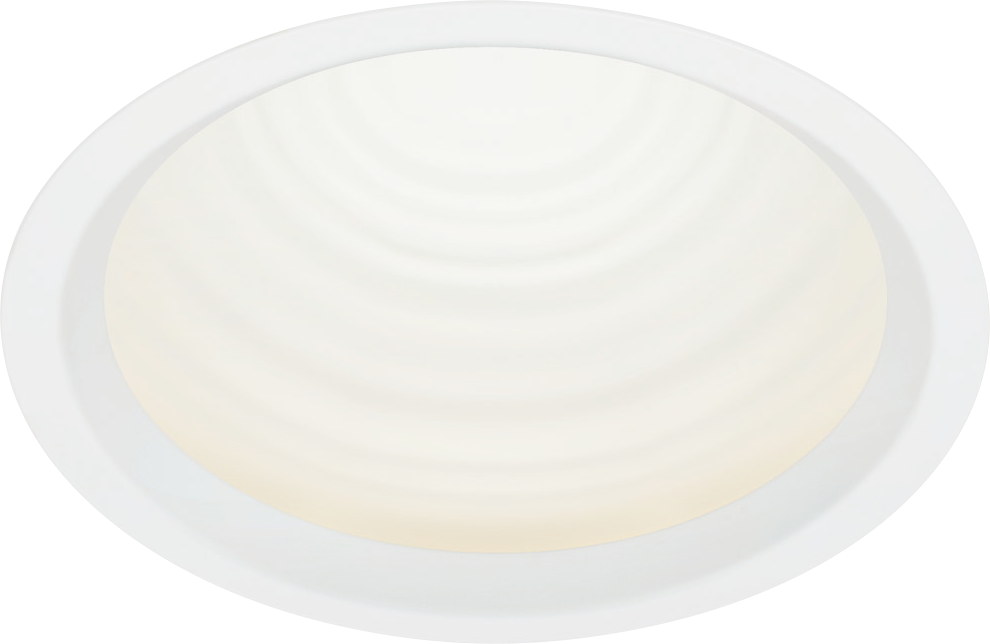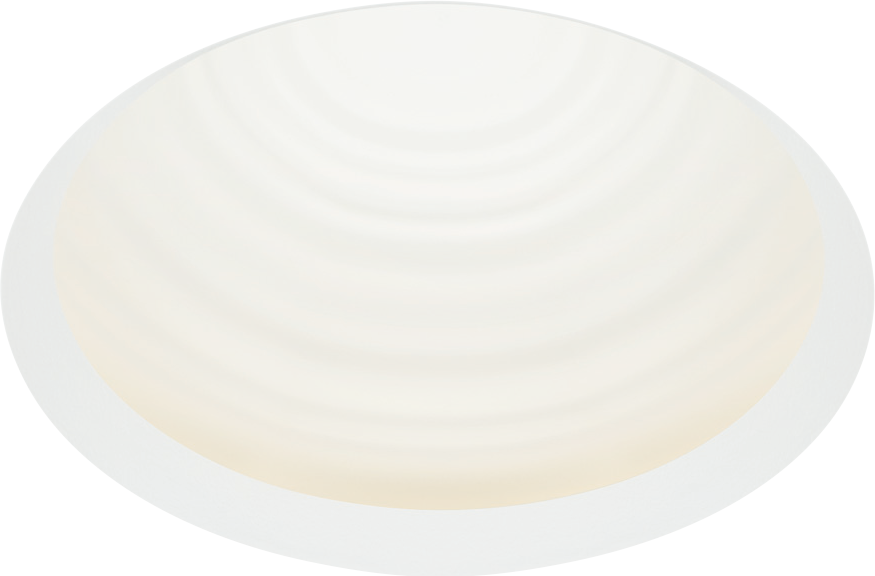 Fleur reimagines the traditional Fleur di Lis adding distinctive. The pleasing play of light adds glowing accents to classic ceiling details.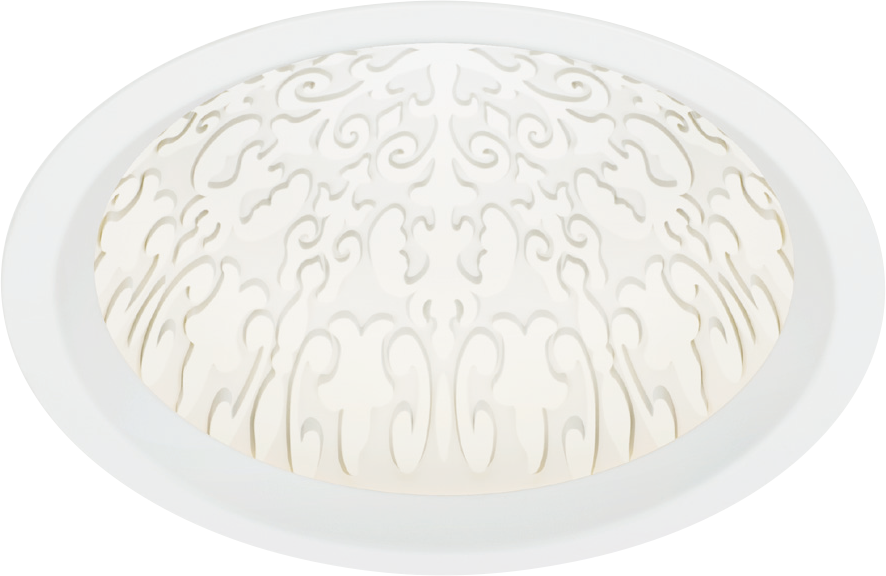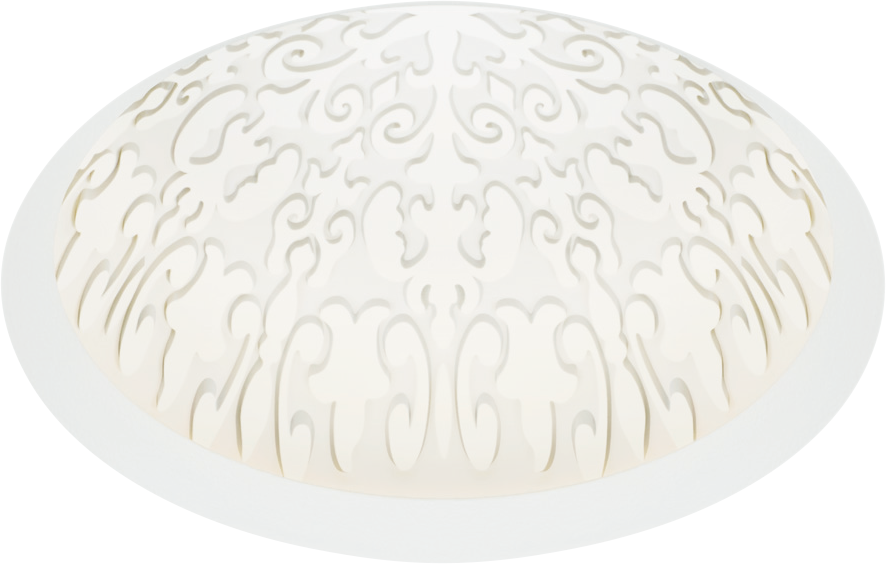 Skye lives simply unadorned. It is designed for installations where pure, reduced-glare indirect illumination is the ideal solution.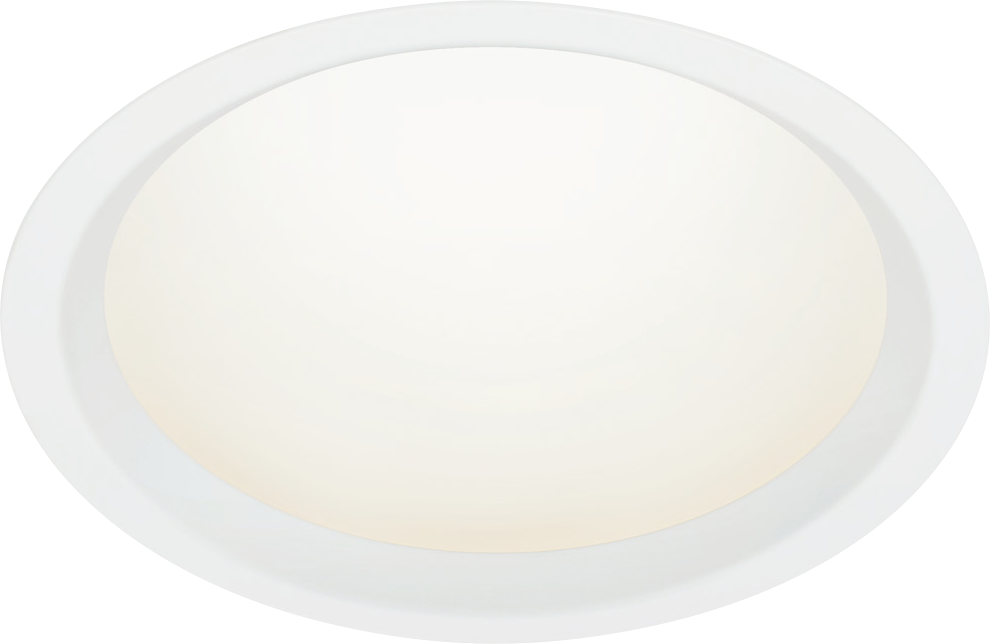 The Element Reflections LED downlights incorporate high quality LM80-tested
LEDs
to deliver high performance and energy savings over their long-rated life. Human eyes are adapted to high color fidelity sunlight which renders all colors of the world faithfully. Reflections' 90+
CRI
in all available color temperatures (2700K, 3000K, 3500K, 3000K-2000K tunable white) ensures a natural, comfortable visual transition between the artificial light and natural daylight.