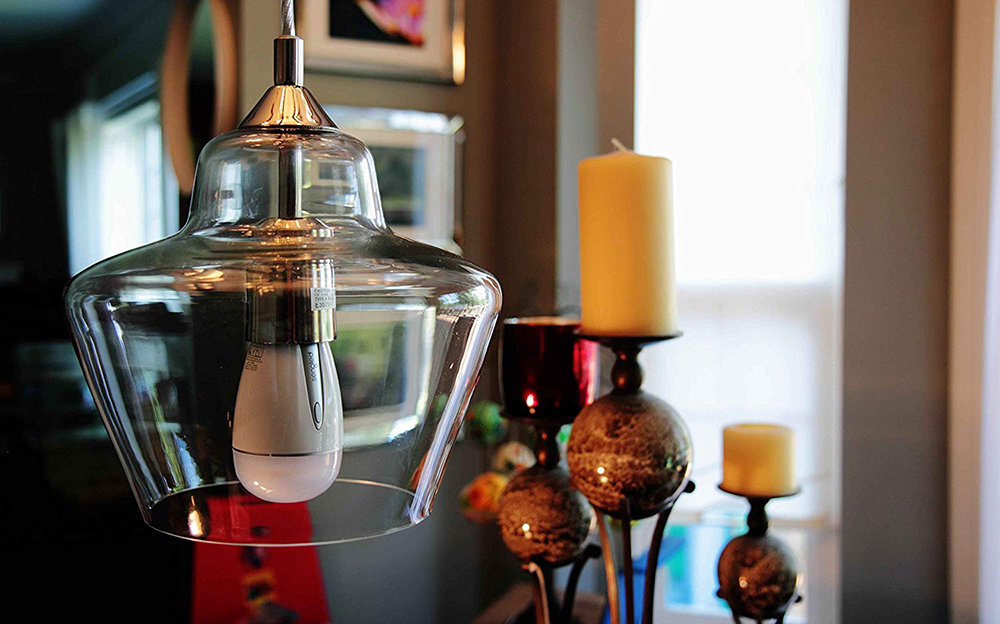 Sengled Element Touch provides hybrid lighting control that allows you to experience intelligent,
connected solutions
that adapt at any time to your desires via mobile devices and enjoy the convenience of local control with on/off/dimming capabilities delivered by a push button on the bulb. The smart bulb uses ZigBee, one of the most widely deployed wireless communication technologies in today's smart homes, to deliver a connected lighting solution with scalability, interoperability, reliability, and energy efficiency. Element Touch
LED bulbs
offer an easy, convenient and cost-effective way to enhance your everyday life by expanding the range and improving the automation level for whole-house control with state-of-the-art wireless mesh network connectivity.
Element Touch has been designed for compatibility with most ZigBee HA 1.2.1 hubs and smart home platforms. The ZigBee bulb works seamlessly with the Sengled Element hub, Samsung's SmartThings hub, Wink 1 and Wink 2 hubs, Comcast's Xfinity Home platform, as well as Cox's Homelife platform. Element Touch works directly with Amazon Echo Plus and is designed to pair to voice platforms such as Amazon Alexa and Google Assistant (hub required) for hands-free lighting control. The free Element Home app for iOS devices simplifies lighting control and lets you set custom lighting schedules, adjust brightness, create individually controllable groups with multiple bulbs, fine-tune color temperatures, run preset routines for wake up, and track energy use from anywhere.
Unlike a typical LED bulb, the Sengled Element Touch is designed with a push button which provides four-stage brightness adjustment. On-bulb dimming increases or decreases the luminance and CCT simultaneously (3500K at 100% light output, 3000K at 75% light output, 2800K at 50% light output, 2700K at 25% light output). In-app dimming provides more smooth and continuous operation. In addition, there is a built-in memory function that retains the last CCT or brightness level, making it easy to repeat your preferred settings. On/off control can be performed via app, wall dimmer and the push button.
Consuming less than 10 watts of power, the A19 LED bulb produces 800 lumens of light which is equivalent to the lumen output of a 60-Watt standard incandescent light bulb. Element Touch uses high performance surface mount LED packages to deliver high efficacy and high efficacy in small footprints, providing more room for the LED driver, RF module, switch circuit and heat sink in a space-constrained design. Excellent thermal management facilitates optimum LED performance and keeps the temperature of other critical components as low as possible. The bulb has an inverted-egg shape that makes it fit a variety of interior fixtures.
Product features
App-based lighting control, color temperature tuning and energy use tracking.
Compatible with most ZigBee HA 1.2.1 hubs and smart home platforms.
Voice control with an Amazon Alexa and Google Assistant devices.
On/off and dimming control via app, wall dimmers and on-bulb push button.
Energy efficient LEDs with excellent lumen maintenance and color stability.
Shatterproof construction, robust thermal management.