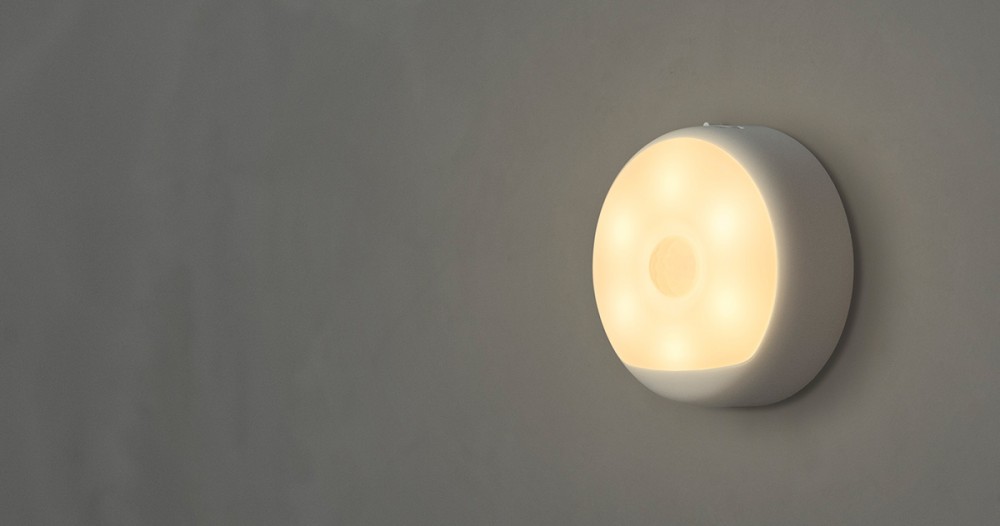 The Yeelight rechargeable night light provides a pleasant soft white glow that adds peace of mind and sense of tranquility to your home. The motion activated light combines high efficacy LED technology, industry-leading optical design, and high sensitivity occupancy detection to bring you a value-packed solution. Designed for years of maintenance-free operation with a refined look that coordinates with any building interior, the night light is ideally suited to create a path of visually comfortable illumination that guide you safely through accident-prone and cramped areas such as bedrooms, staircases, hallways, entryways, stairways, offices, closets and utility rooms.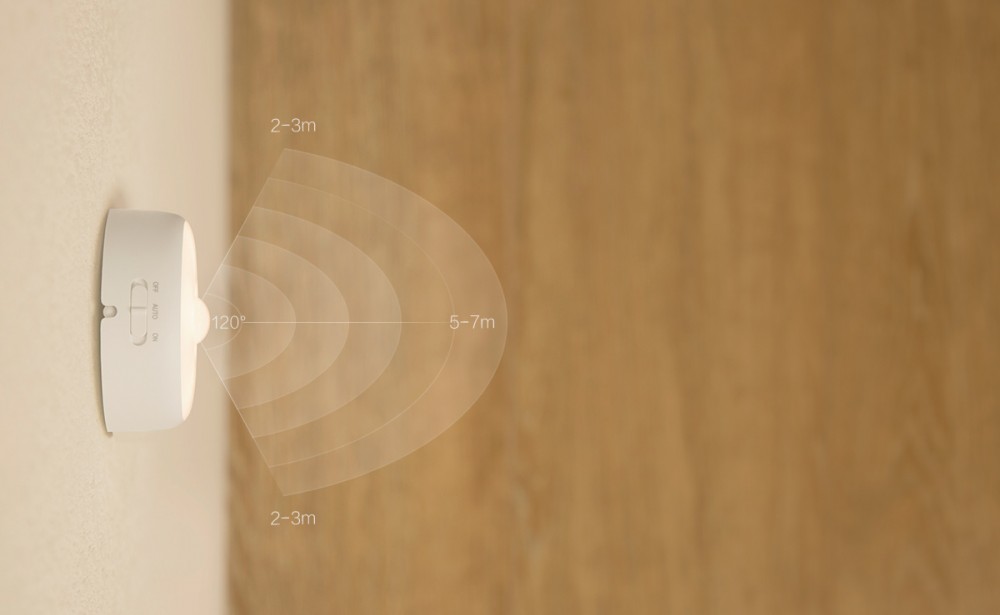 The integrated LED module of the Yeelight night light incorporates 6 SMD LEDs which deliver an exceptional combination of high luminous efficacy and flux density. The light produces 7 lumens in constant illumination mode and 3.5 lumens in motion sensing mode. A built-in rechargeable 750mA lithium battery provides 120 days of light in motion sensing mode with an average use of 15 activations a day. An integral passive infrared (PIR) motion sensor provides activation of the light. The motion sensor is housed in a Fresnel lens which expands the field of vision for PIR motion sensor. The false-trigger-proof sensor provides exceptionally sensitive detection up to 7 meters across a range of 120 degrees. Upon detection of movement, the connected lighting load will illuminate for a duration of 15 seconds. The night light will remain on as long as the motion is continuously detected. The motion detection module has an integrated photocell which provides ambient light detection to avoid false switching during daytime or when the room is illuminated by other lights.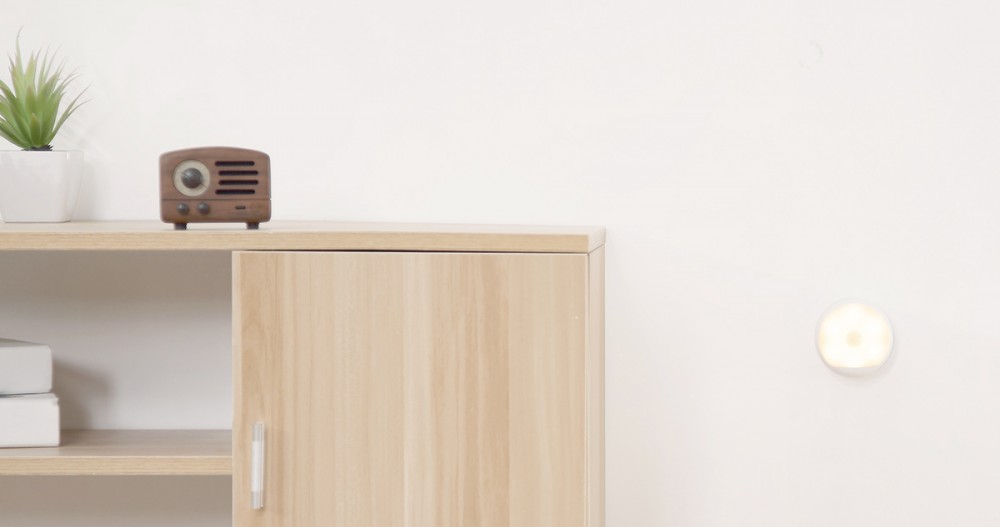 The night light is engineered for utility and built for performance with a distinctive optical design. The light emitted by 6 LEDs which are arranged in a circular array creates visual appeal of a blooming flower thanks to a high density polyethylene (HDPE) optical diffuser that provides gorgeous, glare-free diffusion of LED hot spots. The warm tone of 2700K soft white light creates an ambience of comfort and relaxation that aids sleeping patterns. Excellent thermal engineering ensures efficient heat dissipation that prevents lumen depreciation and color shift of LEDs while making the light cool to the touch even in the constant illumination mode. The LED light is constructed of impact resistant ABS plastic in a classic white finish.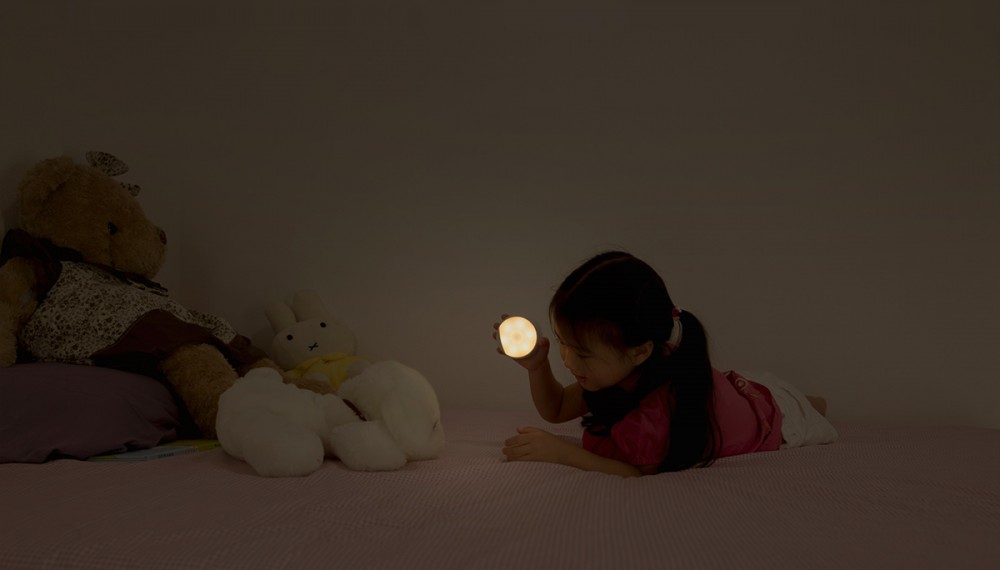 Yeelight motion sensor night lights are designed for hassle-free installation and provide an unparalleled level of usability. Peel-and-stick 3M high-bond adhesive tape backing allows the night light to be quickly mounted and installed on virtually any surface. The light comes with a detachable magnetic plate that enables flexible, adhesive-free installation on ferromagnetic metal surfaces. A built-in hook hanger allows you to convert this compact night light into a wireless motion-activated closet, pantry or wardrobe light.

Product features
Versatile installation with the integrated adhesive backing, magnetic plate and hook hanger.
Rechargeable design provides the ultimate convenience, saving from the hassle of hardwiring or battery changing.
Convertible motion sensing and constant illumination mode.
Sleek, minimalist look complements a variety of interior decor.
Low profile puck design offers unobtrusive blending with surrounding environment.
High efficacy LEDs with excellent lumen maintenance and color quality.
False-trigger-proof passive infrared (PIR) motion detection technology.
Built-in photo sensor provides daylight harvesting.
Unique optical design enables visually comfortable illumination.
Impact resistant construction.