I personally think Alibaba, the B2B giant iteself, has no this necessity and no intention to make such scams to its B2B members. The Alibaba B2B export portal is a well-known portal and does generate a good amount of business traffic and inquiries. There's no reason to justify this behavior.
But I did notice complaints from some Alibaba B2B members. Here're the screenshots of the discussions between our community members.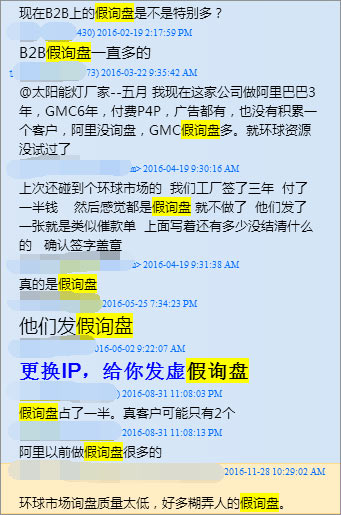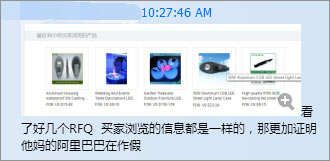 As I mentioned
here
, almost all the B2B export portals are virtually vendor marketplaces that simply 'sell' your products and never invest to market your products. The consequence is that smaller B2B export portals are dying because these websites lack both social signals and quality content to get traffic from search engines and social networks. That's why some B2B marketplaces are notorious for hypes and fake inquiries in an attempt to make quick money from innocent small busnesss owners. While Alibaba does enjoy a uniqe position in the B2B world due to its brand power and the SEO efforts in the early years, they are bascially the same with their competitors in terms of content quality control and the lack of vertical expertise to create value for its members and website visitors.
What do you think and what's your experience with Alibaba?