Official Introduction for Media Distribution
Lighting Manufacturer,
manufacturer.lighting
, is a premier industry portal that truly leverages integrated internet marketing strategies, deep-rooted industry knowledge and the collaborative power of business networking. The B2B marketplace drives trade growth for its members by offering full-featured business-to-business (B2B) marketing solutions and fostering a trusted industry community for efficient and productive business interaction. The team at manufacturer.lighting is devoted to addressing the basic business requirements that virtually no industry peers care about -
marketing and networking
. We provide industry-tailored marketing for our members, promote their products for maximum penetration in the vast Internet, and incentivize online networking for business opportunities. This is exactly what
distinguishes us
from other B2B marketplaces where their members are limited to sell in their systems the way like vendors do in a traditional marketplace, which ultimately leads to fierce internal competition, and more importantly, the loss of independent marketing capabilities. Our deep vertical expertise in both the lighting industry and online marketing enables us to assist our suppliers in effectively marketing their business, spreading their industry expertise and delivering their competitiveness to global influencers and decision makers. By taking full advantage of our industry knowledge and supplier network, we're in a position to help buyers to do accurate sourcing, ensure order fulfillment, perform risk identification and facilitate partnership consolidation.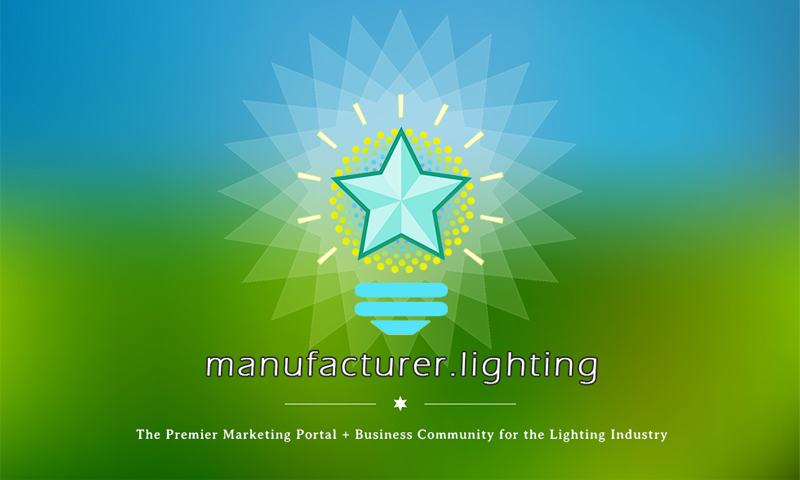 Founded by the old guy Excell Wang, manufacturer.lighting is dedicated to connecting a highly targeted audience of lighting buyers and sellers to interact in a trusted community and to drive trade growth. The lighting marketplace leverages Mr. Wang's three-year full-time research in the industry and his humble but effective internet marketing knowledge.
manufacturer.lighting is poised for a revolution, and at the forefront of this revolution is our commitment to sharing with people and re-establishing their notion of just what exactly is B2B (Business-to-Business) internet marketing. The concept of B2B eMarketplace facilitated more efficient and effective trading of goods and services, and eliminated inefficiencies inherent in the offline trading process. Nonetheless, the online marketing methodology of entrepreneurs and salespersons in the developing countries, China in particular, was pretty much deviated from the way which could lead them to more effectively turn from possibility to reality by themselves.
The Lost Independent Internet Marketing Capabilities in China
The Internet has been in China for more than 20 years. Ironically and disappointedly, there're still a vast majority of businesses that are not able to build, feed, and market their corporate websites. To promote their products online, Alibaba.com is their last and sole resort. In China, the Internet seems to be a thing for the virtual economy. Jack Ma's B2B empire keeps breaking their revenue record at the cost of destroying the independent Internet entrepreneurship for the real economy. We're not disappointed with the monopoly of Alibaba.com in overseas internet marketing for Chinese suppliers, but rather their loss of commitment to maintaining the quality of sales leads. Everybody is squeezing for exposure by simply varying the keywords in page titles without caring for the content quality. Astonishingly, you'll frequently see companies that manufacture only several products have thousands, or even ten thousands of sales leads with highly similar and extremely limited product information. They call it "updating" which is said to be able to improve ranking in Alibaba.com's ecosystem.
Such irresponsible content quality control directly ruined people's understanding of internet marketing and has been encouraging opportunism by misleading them that online marketing is all about tricks, which is further established by those "internet marketing" companies that offer so-called "SEO" service. Ultimately, the threshold of overseas marketing was lowered to a level that everyone can enter this profession as long as he or she is able to use a translation software or an online language tool. This is an impetuous era for online export marketing. The restless minds beat the spirit of the craftsman. Poor language level is not an unovercomable hinder in business communication. It's the lack of learning attitude in
product knowledge
and marketing skills that is detrimental to the success of marketing campaigns.
An Ironic Reversal of the Role of Industry Fairs
Jack Ma perhaps expected the offline industry events and fairs would fade out from the international trading system.
Light + Building
, the world largest lighting fair, witnessed a huge increase in participations. A total of 216,000 trade visitors from 160 countries made their way to the 2016 exhibition. While in Light + Building 2010 180,000 trade visitors attended the industry event. B2B eMarketplaces are no longer the priority marketing platform for Chinese suppliers. Trade fairs, email marketing, and even the customs data beat the B2B eMarketplaces in terms of marketing efficiency. Mr. Wang runs the largest QQ social group (214416643) for lighting export business. Many member entrepreneurs are quite disappointed with the effectiveness of listing in Alibaba.com and other smaller portals.
Why did these eMarketplaces lose their glory? The Internet is the biggest player in the realization of the concept of globalization today. However for these eMarketplaces there's no globalization of the root purpose of the Internet - effective information sharing. When there're hundreds or thousands of similar sales leads popping up in front of a businessman, this is NOT effective information sharing. It's nearly killing his precious time because it takes time to click and view each lead. He would be disappointed to find all the product introductions are similiar and there's very limited information for him to filter prospective suppliers. What a shit!
Even the mighty search engine Google, the biggest generator of international internet traffic, incorporated duplicate content detection into their algorithm a decade ago. In 2011 Google started to manually rate websites and kick out low quality web content by employing human evaluators. There's no reason for these B2B eMarketplaces, which have a high level of manual intervention, to loose the control of content (product information) quality. As result, small online B2B portals are on the verge of death as 90% of their overseas traffic relies on Google which could easily detect the flood of low quality content generated on these eMarketplaces. Although Alibaba.com maintains a good amount of internal traffic via its brand influence, it's virtually a semi-dead pool as it is practically losing three primary channels of traffic sources, 1) search engines, 2) social media, and 3) word of mouth. In this nearly closed environment, the limited number of buyers are getting evermore smarter.
Chinese manufacturers
lead the industry through their unparalleled devotion to cost-effective and highly efficient operation. Their uncompromising emphasis on relentless innovation and forward-thinking technologies keeps them moving ahead at the forefront of value creation in the global supply chain. Nevertheless, they're strategically lacking in the capabilities to create attention-grabbing marketing content that can go viral in the global market. B2B eMarketplaces failed to help their member suppliers establish the importance of producing effective product presentation. As a consequence, more and more people attends trade fairs to evaluate products and network with people, which is another major reason that trade fairs overwhelmed the B2B eMarketplaces. Many eMarketplaces lost the networking capacity. A good eMarketplace should be a community rather than a pure product database. Moreover, a successful trade community is typically moderated by industry insiders, not internet professionals.
Value Creation Beyond the Products
If you look at the corporate websites of global brands e.g., Philips Lighting, GE Lighting, you'll realize they lead us not only in terms of technology, but far more in product presentation culture. Their online sales materials and product information were carefully, accurately, and elaborately prepared. A good customer service entails no product information requests over and over again. In either the corporate websites of Chinese suppliers or their sales leads on Alibaba.com, what you get is merely a few basic parameters. E-commerce is about electronically exchanging business information. Both Alibaba.com and many Chinese suppliers are blind-minded in this aspect.
Made-in-China products are thus devalued because the overseas buyers take China as a big factory only, not a professional service provider that adds more value to the goods. On Alibaba.com, the competitiveness of a supplier typically lies in their product pricing because they have no more added value to offer. They even do not bother to write a product description to help their customers get a better understanding of their products. A bunch of suppliers list the same product with same limited product information. In such a situation, every buyer would feel at ease to bargain and cut prices because all these suppliers have nothing else to offer. Some suppliers even copy product information and photography from each other. They just want to "sell" the "goods" the way like a street vendor do and never tried to "market" their "products", behind which is a huge investment of R&D, labor and financial resources.
An online marketing campaign won't succeed without an
informative product presentation
. This is what we focus on here. We're not an ambitious portal that wants to take everything in control. We invest to achieve liquidity, the probability of trading, by guiding sellers returning to the nature of internet marketing. In a nutshell, we propose a model of B2B interaction through high quality content aggregation. Virtually all salespersons are keenly aware that the key to winning in a market today is excelling in customer service while still maintaining competitive costs and prices. A good customer service, specifically in the presale stage for a marketing campaign, is the effective aggregation and utilization of a salesperson's product knowledge.
Networking in a Professional Community
Sourcing lighting products in China
is more about networking with people than just merely buying products or locating manufacturers. A good supplier not only sells their products, but puts more emphasis on their capabilities to create custom solutions, tailored to meet customer's strategic goals. This is an assembly industry. The ceaseless upgrading of lighting products demands consistent and scalable services of product development and manufacturing from lighting suppliers. We invest in fostering an
online trading community
that networks reliable suppliers and credible buyers. Trust has been widely recognized as an essential factor for the success of an online marketplace. manufacturer.lighting will provide international businesses with a trusted alternative to B2B platforms which are operated by internet companies with no industry knowledge and expertise.
What Exactly Makes Us Different?
• Our attitude is everything, and is clearly reflected in manufacturer.lighting.
• We're a community for the lighting industry, encouraging engagement and interaction.
• We focus on the quality of every piece of information, not quantity.
• Our acquaintance with the lighting industry allows us to create tailored service packages.
• The B2B portal integrates proprietary insights from Mr. Wang.
• We think marketing products equals selling yourself. We encourage our members to do so.
• We don't oversell
our service
. No hype, no cheating, no misleading.
• Content on this site is crafted for our users, and optimized for search engines.
• An integrated marketing strategy: website, email, social media, word of mouth.
• Most industry-representative subdomains for sellers, e.g. jinghong.manufacturer.lighting.
• 256-bit SSL wildcard (whole site) encryption, ensuring online data transmission security.
• Last but not least, we're a marketing + networking portal.
The People Behind manufacturer.lighting
Excell Wang, (Official name: Wang Jianjun /waŋ dʒæn dʒuːn/) is the founder and managing director of manufacturer.lighting. He is the father of a cute kid and the husband of a lovely wife. In the early 2000's he worked at the export department of a local company as the marketing representative. Since his son was born in 2005 he became self-employed to take care of his family and meanwhile he started his own business.
Mr. Wang is a cross-field expert in the marketing business. He is an overseas market developer and has insightful knowledge on marketing products online for export oriented businesses. Mr. Wang witnessed the huge impact that internet marketing brought to the export business when Yahoo was the monopoly on the Internet and Google started gaining popularity. In his position as a marketing representative, he traveled tens of countries to do sale promotions and felt that export marketing would undergo dramatic changes with the popularity of the Internet which facilitated business trade for global buyers and sellers. Since then Mr. Wang has been specializing in the integration of export business with internet marketing.
Honesty and integrity bring long time friends and business. This is the credo forever throughout Mr. Wang's personal and business activities.