A good email campaign consists of clear marketing messages and attractive product pictures. This is particularly important in promoting lighting products because the design and appearance of a light fixture is the first impression your customer will get on your products and will influence subconsciously his reaction to your offers. However, blocked images can ruin your email campaign. The messy, visually impaired email message will certainly not make your customer feel any good! Then how to make these images display automatically without the necessity of unblocking them?

One day I got this mail from a fellow Chinese supplier.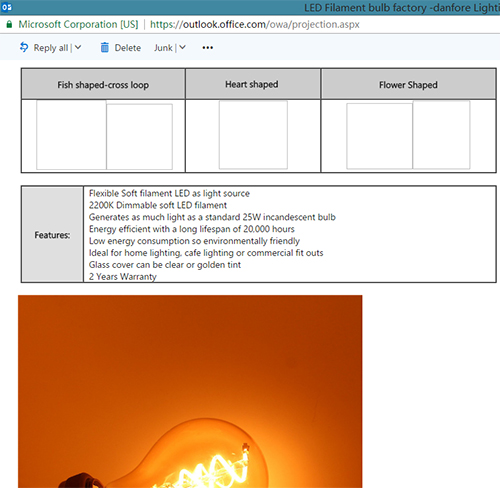 I'm surprised to see that only one image was displayed and the others were all blocked. How can this be true??? My stubborn patience finally led me toward the interesting finding. Look at the source code: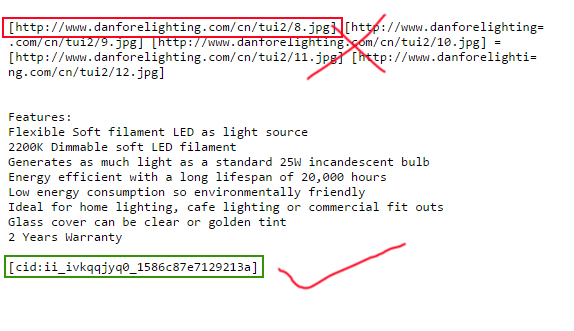 It proved to be that the blocked images were external links. Email service providers by default do not allow external images to be displayed in the messages for spam fighting considerations. The displayed image was CID embedded (inline image). It's stored within the email so it does not pose any threat to user's account security. And you see it!

Of course embedded images could still be blocked by some email programs. You might need to do more tricks to get all the images in an email successfully delivered to the front of your customers. But you have known now: never do external image links in the email, just insert them from your local folders.

Welcome to add more tips on how to bypass image blocking.