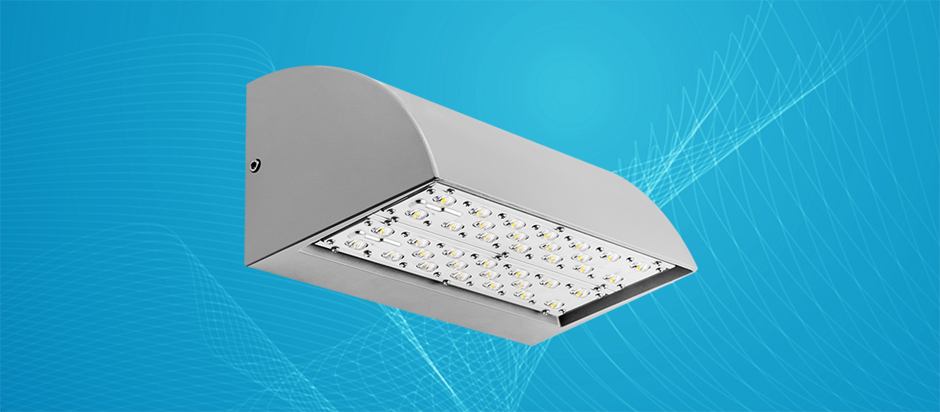 The Arrlux Guard Series
LED wall pack lights
combine high efficacy LEDs, precision engineered optics in a rugged construction, offering a robust wall-mounted LED lighting solution with an exceptionally high ROI and years of dependable service. These durable, energy efficient wet location fixtures are perfect for lighting outdoor walkways, building entrances, perimeter parking areas, and loading docks. The streamlined round housing of the Guard makes it highly efficient in protecting against the accumulation of dirt and dust, while blending smoothly with exterior design to complement both new and existing architecture.
The Guard Series is available in five wattage options, ranging from 30 watts to 80 watts, with lumen output from 4,030 lm to 9,984 lm. To accommodate different vertical lighting requirements it has 14 IES type lenses to customize distributions as per application requirements for maximum optical efficiency. The TIR designed PC optical lenses optically aligned over each LED deliver superior uniformity and optimized light levels to the targeted application. These high-strength, heat and impact resistant polycarbonate lenses guard the light engine against UV damage and environmental contamination. By utilizing high efficacy CREE//LUXEON LEDs, combined with high efficiency drivers operating at the rated current ranging between 530mA and 700mA, the luminaire achieves a system level efficacy of 135 LPW.
The durable LED wall pack consists of a die cast aluminum housing polyester TGIC powder-coated in a grey, bronze, black or white finish. The thermally efficient housing provides maximum thermal dissipation to the exterior of the luminaire to ensure an impressive 90% lumen maintenance after 60,000 hours. The sealed luminaire provides an IP65 ingress protection rating which is perfect for use across a broad range of outdoor conditions.