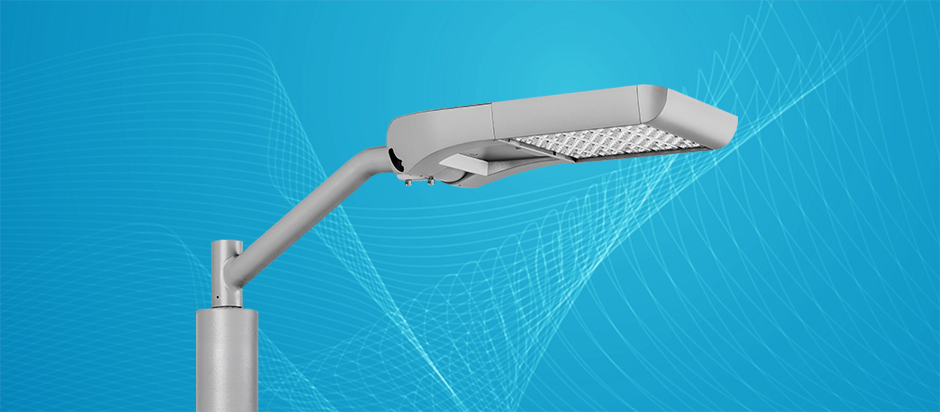 The ALFA Series LED luminaires from Arrlux offer a comprehensive range of outdoor lighting solutions for a multitude of applications ranging from
roadway lighting
provided for freeways, express ways, limited access roadways to street lighting provided for local roads and residential streets. The ALFA LED luminaire is designed to deliver superior lighting performance and remarkable energy savings with enhanced reliability and maintenance-free operation over its lifespan that is significantly longer than HID street lights.
The ALFA Series is developed with a modular concept in mind to provide application flexibility and future-proof sustainability. With its extremely flexible and easily configurable system integration, this versatile luminaire can be adapted to the unique specifications of each project by offering multiple LED module combinations and wattage options. Modular design also facilitates effortless upgrades to future LED generations that can be implemented on site without much hassle. With a choice of over 30 lumen packages that range from 4,030 lumens (30 watts) to 40,300 lumens (320 watts) and over 20 optical distributions (Type II, Type III, Type IV, Type V), ALFA LED street lights create the ultimate scalability to meet customized application requirements and match the visual scale of varying mounting heights.
With a sygnergetical combination of high quality componentry and advanced optical, electrical and mechanical engineering, the ALFA LED luminaires are manufactured to outperform other products in its class. State-of-the-art LED technology from top-tier brands such as CREE and LUXEON is combined with precision engineered polycarbonate lens systems to deliver an impressive combination of lumen output, system-level efficacy and optical uniformity. The constant current LED driver offers high performance regulation over a wide range of electrical and temperature conditions. Integral protection features are built into the diver to protect the luminaire against over temperature, open circuit (OCV), and short circuit (SCC) conditions. The SPD device protects the system against multiple nominal surges of up to 20 kV / 10 kA per IEEE/ANSI C62.41.2-2002. An intricate chimney design promotes air convection and efficiently transfers the heat generated to the ambient atmosphere, providing an optimized ecosystem to eliminate the possibility of premature failure or performance degradation of the critical components. Compatibility with optional dimming, programmable drivers and lighting control modules adds another dimension to this very versatile luminaire.
The product's reliability is further secured by its rugged construction and superior weatherability. The wet location rated luminaire features IP67 rated, completely sealed electrical and optical chambers. The high strength die cast aluminum housing is electrostatically applied with 100μm thick thermoset polyester powdercoat finish to ensure protection from UV and salt spray damage. The luminaire is 3G rated for high vibration applications.