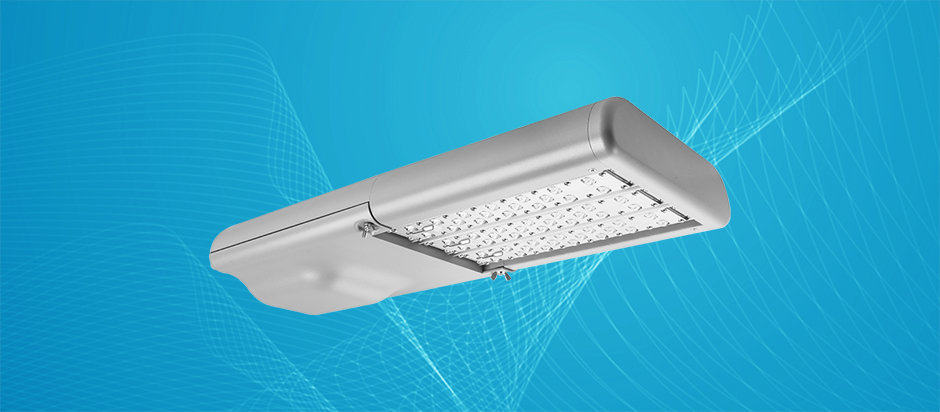 Designed with DOT, municipal and utility customers in mind, the TITAN Series LED luminaires from Arrlux deliver best-in-class cost efficiency in terms of installation, energy use and maintenance through life that lasts well over 200,000 hours (70% lumen maintenance). Their rugged and solid construction, precision optical control, excellent luminous efficacy, optimum thermal design, and future-oriented modular configuration drive consistent financial, environmental, and quality lighting benefits for a wide variety of roadway lighting applications in both the retrofit and new construction markets.
The TITAN Series is available in a choice of models, ranging from 30 watts to 240 watts, with driving current from 500mA to 700mA, and lumen output from 4,030 lm to 30,420 lm. Modular design gives the ultimate flexibility to fit to a range of application requirements and future-proof scalability to facilitate luminaire upgrades as LED technology advances over time. A calculated number of IP67 rated LED modules that integrate high efficacy LEDs and high efficiency secondary optics are framed up to deliver superior optical performance. Industry leading optical technology maximizes the light flux from the LEDs through the shock-, impact- and UV resistant PC lenses and create IESNA Type 2, Type 3, Type 4, or Type 5 distributions which eliminate light trespass, reduce glare from every angle of view, and maintain excellent uniformity regardless of the mounting height.
An optimized thermal ecosystem allows high current density operation of LEDs to achieve high efficacy and flux without degrading LED performance over its long operation life. A robust die cast aluminum housing with integral heat sink takes advantage of both convection and conduction methodology. The heat generated in the LED chips is transferred through the metal clad aluminum circuit board to the ambient air via the shortest possible thermal path and with the highest possible efficiency. The streamlined luminaire design not only generates a universal appearance that will compliment a variety of architectural environments, its self-cleaning shape also eliminates any issues with dust or debris buildup.
With a high quality TGIC polyester powder coating over all exposed aluminum surface and high ingress protection of the electrical and optical components, the TITAN Series
LED roadway lights
offer superior durability against adverse weather conditions. The luminaire's reliability and electrical safety are guaranteed by a high performance LED driver that features over/under-voltage, short-circuit and over temperature protection. A surge protector is built to comply with IEEE/ANSI C62.41 Category C High, 20kV/10kA.