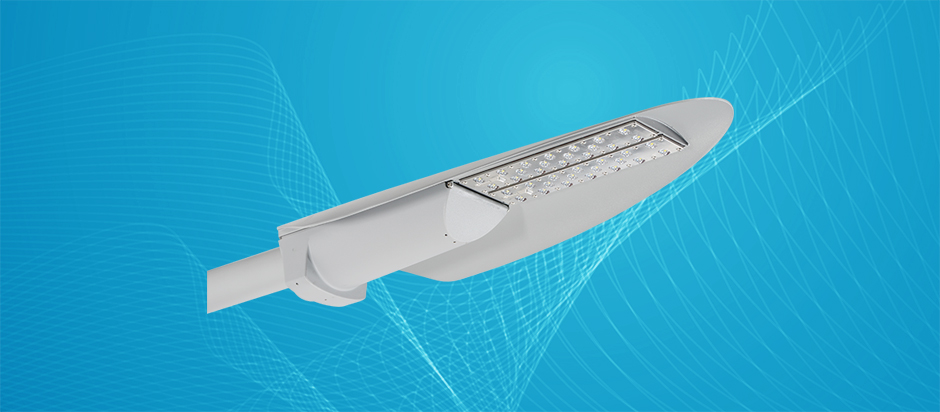 The FIND Series LED luminaires from Arrlux embrace an extremely simplified system design to deliver an economically sensible lighting solution while still maintaining all the essentials of good
road lighting
. The luminaire features a one-shot, finless cast aluminum housing that is designed to work in conjunction with the entire fixture to provide integrated heat sinking for the LED light engines. One or more IP67 rated LED modules that are formed on metal clad aluminum circuit boards are mechanically fixed and thermally interfaced to the housing. The mission-critical LED drivers and control modules are mounted in a waterproof electrical compartment adjacent to the light modules.
With a modular configuration to accommodate a variable number of replaceable and upgradeable LED modules, the FIND Series can be scaled from 20W to 120W and from 300 to 1,120 mA to produce a number of lumen packages ranging from 2,375 to 12,980 lm. High performance CREE/LUXEON LEDs deliver high luminous flux and efficacy with an impressive lumen lifetime of 60,000 hours (based on minimum 90% Initial Luminous Flux). State-of-the-art optics made of polycarbonate material that meets UL 746C for outdoor usage provide an optimal balance between uniformity ratio of luminance, illumination coverage, target efficiencies and the angle of glare and blinding of the light. The FIND Series provides a choice of uniform photometric distribution patterns including Type II, Type III, Type IV, and Type V.
Designed to meet the full range of outdoor operation challenges, FIND LED luminaires are built with reliability and durability in mind. A full set of protection schemes and safety features are incorporated into the constant current LED driver. Integral 10 kA (or 20 kA) surge suppression devices which are tested in accordance with IEEE/ANSI C62.41.2 protect vulnerable components from electrical disturbances such as voltage spikes and surge events over their operating life. The luminaire is powder coated in a durable, fade and abrasion resistant polyester finish tested to withstand 1,000 hours of elevated ambient salt fog conditions. FIND meets 3G bridge and overpass vibration standards per ANSI C136.31-2010.