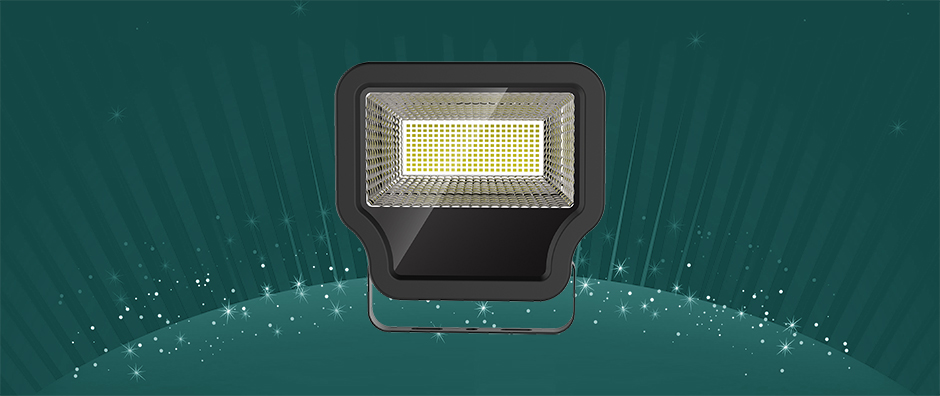 The Apolux LED flood light from Gaman Lighting is a cost-effective solution that features a distinctive design for high optical efficiency and excellent illumination uniformity. This durable floodlight with rugged, all-weather construction are perfect for a range of outdoor lighting applications where moisture, water spray, dirt, dust, corrosion and vibration may be present. Apolux incorporates state-of-the-art LED technology to create a sustainable lighting solution surpassing all expectations yet does not blow out customer's budget with its front-end economics.
The general purpose LED floodlights are designed for a myriad of exterior security and architectural applications including area and accent lighting. The Apolux family is offered in 10W, 30W, 50W and 70W models with a minimum system efficacy of 120 l/W delivered by San'an SMD LEDs. Apolux is equipped with a concave optical assembly which accommodates a faceted reflector. The highly polished, multi-faceted aluminum reflector regulates luminous flux efficiently from the light source by reflection and generates uniform light distribution under in 120° beam angle. The optical assembly is sealed with a silicone gasketed tempered glass lens, providing shock resistance and high tolerance for thermal expansion and stress.
A heavy-duty aluminum housing with high mechanical strength and excellent thermal conductivity provides an optimized operating environment that ensures optimal operation of LEDs and driver over their design lives. Apolux does not sacrifice thermal performance for cost competitiveness as many of entry-level products which simplifies thermal design and even eliminates dedicated heat sinks. The luminaire is designed with a heat sink which enhances the heat dissipation efficiency.
Product features
Unique optical system delivering superior uniformity and excellent illumination to the targeted application.
Optimized thermal dissipating design for maximum performance, long life, and reliability.
Efficient thermal management reduces thermal stress on LEDs and prevents premature lumen degradation.
Built to withstand extreme environmental conditions with a heavy duty, impact resistant, shock proof construction.
High efficiency LED driver with precisely tuned constant power output and full compliance to protection and EMC requirements.
Pre-treated and powder-coated housing provides superior resistance to corrosion and weathering.
IP65 rated against dust ingress and rain/water invasion.