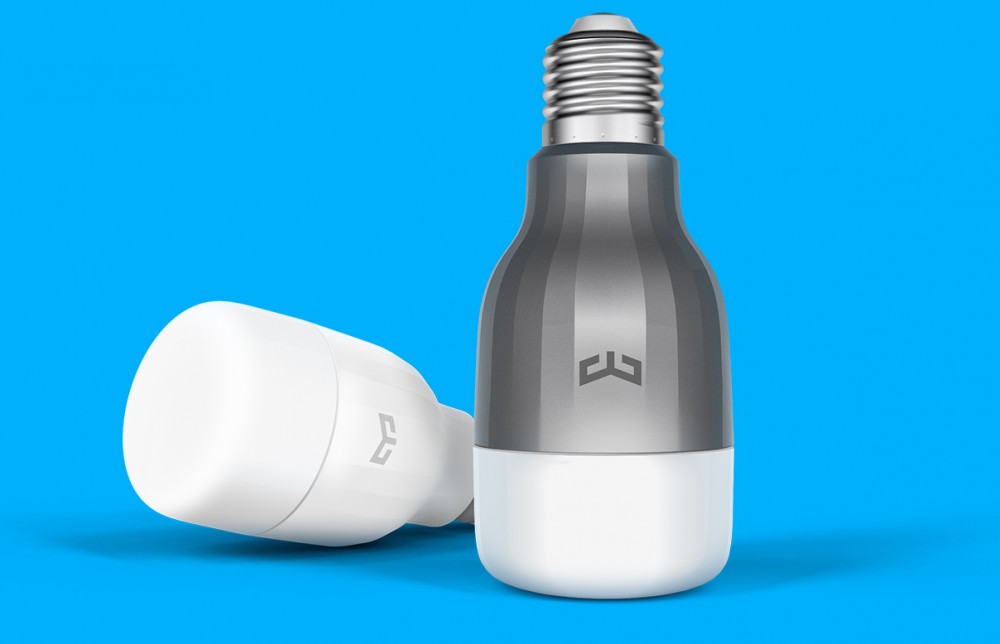 The Yeelight
smart LED bulbs
are entry-level intelligent light source that offers a cost-effective solution to transform your table lamps, floor lamps, ceiling lights, wall sconces, and pendant lights into app-controlled smart light fixtures. The smart light bulb is engineered to provide a simple way to personalize your lighting to your preferences. All the technology and hardware needed to get started are contained in this Wi-Fi controllable bulb. Pick an atmospheric color from millions of available colors to match your moment, change the light intensity as you wish, navigate the tunable white light and fill your room with perfect shades of white. The Yeelight smart bulb is packed with all the essential smart lighting features along with energy efficient LED lighting.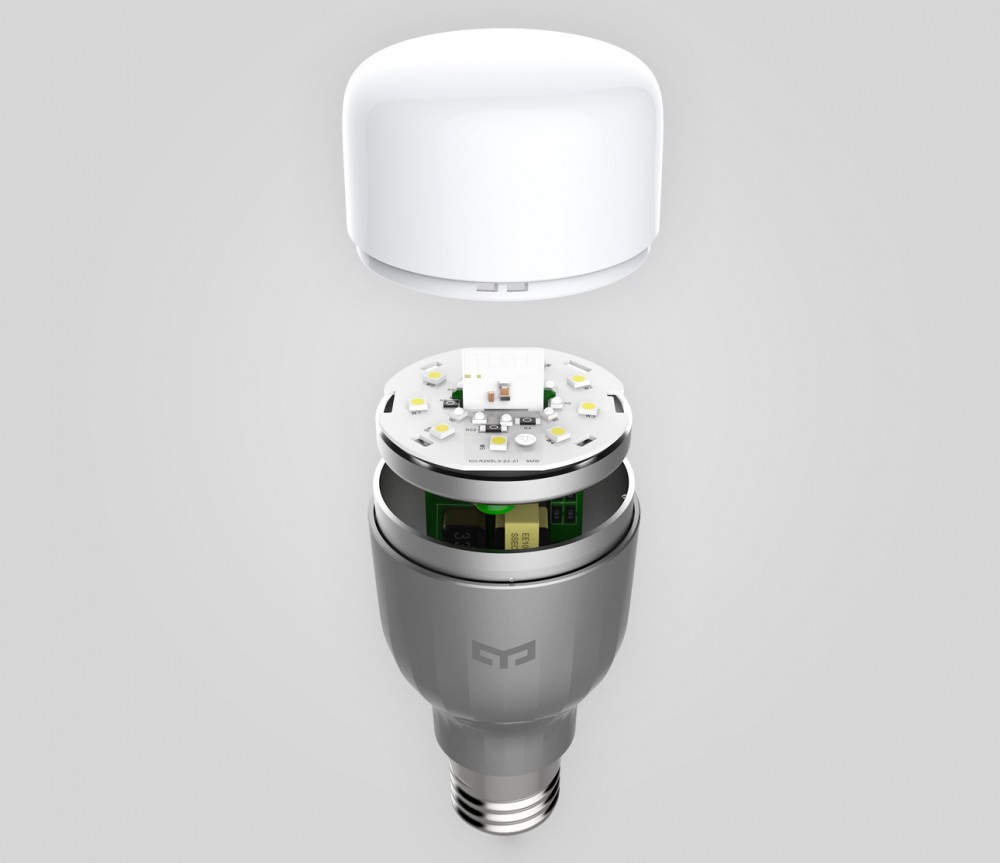 The RGBW LED bulb is mounted with 9 white light LEDs and 10 RGB LEDs which produce 600 lumens (@4000K) of 83 CRI white light and up to 16.7 million colors while consuming just 9 watts of power. The SMD packages are reflow soldered to a metal core printed circuit board (MCPCB) which is thermal interfaced with the aluminum heat sink. A layer of thermally conductive grease maximizes the heat flow from the MCPCB to the heat sink. Efficient heat dissipation guarantees no buildup of thermal energy at the LED junction and thereby ensures a desired service life and consistent optical performance. A dedicated PCB integrates power electronics and control circuits to provide constant current regulation, full range dimming and robust color mixing. An on-board Wi-Fi module lets you pair the bulb to your smartphone or tablet in no time and control the bulb anywhere through internet connection, without requiring dedicated hubs, routers, and bridges.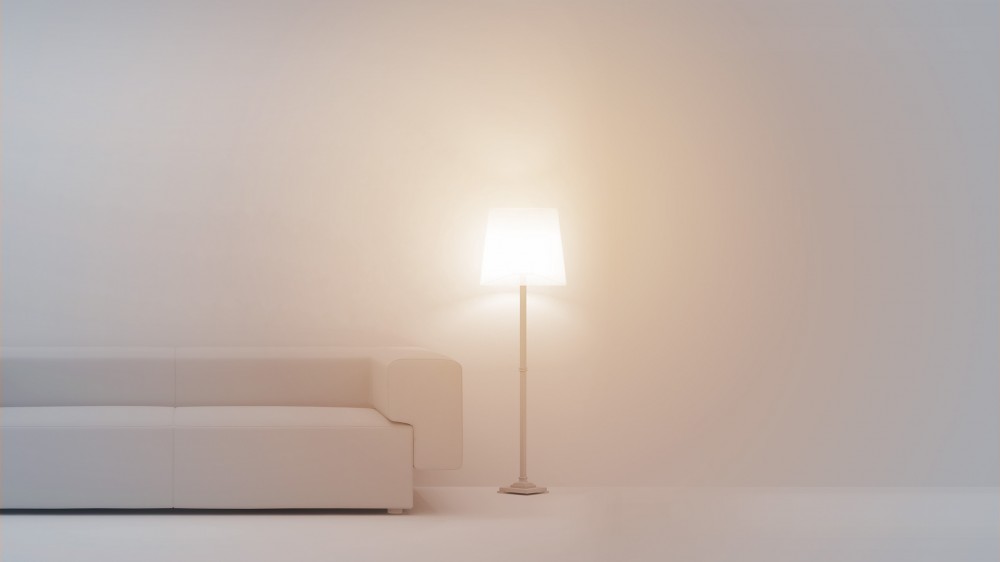 Yeelight RGBW LED bulbs bring you every dimension of the color experience: hue, saturation, and brightness. The light bulb creates a soft, diffused light through an impact and heat resistant polycarbonate diffuser which provides excellent diffusion of LED hot spots without sacrificing too much transmission efficiency. Multiple channels of high performance LED light sources combine to produce a full spectrum of precisely controllable light that provides you with virtually limitless color selection to. Tunable white lighting and deep dimming control allow you to mimic natural daylight patterns to support circadian rhythm. The multiple shades of warm to cool white (1700K-6500K) offer the freedom to create different ambiences for greater quality of life and higher workplace productivity.
The smart bulb can be managed from your iOS and Android phones via Mi Home app or the dedicated Yeelight app. The app offers an interactive color picker that allows you to create the perfect connected lighting atmosphere at the touch of your fingers. You can set up colors with different durations and transitions with the flow modes in which preset flow/color profiles are available to get you a quick start. Create on/off schedules and timers that automate your lighting to have your lights work around your life. Control lights individually or in groups and enjoy precise lighting control from anywhere. Your favorite settings can be saved as scenes.
Product features
Wi-Fi built-in to the bulb, no hub required.
App-based light intensity and CCT control, lighting automation.
Compatible with Amazon Alexa, Google Assistant, and IFTTT.
Infinite color options with RGB color mixing.
Tunable whites from 1700K to 6500K allow for human centric lighting.
High efficacy LEDs with long lumen maintenance.
Excellent thermal management.