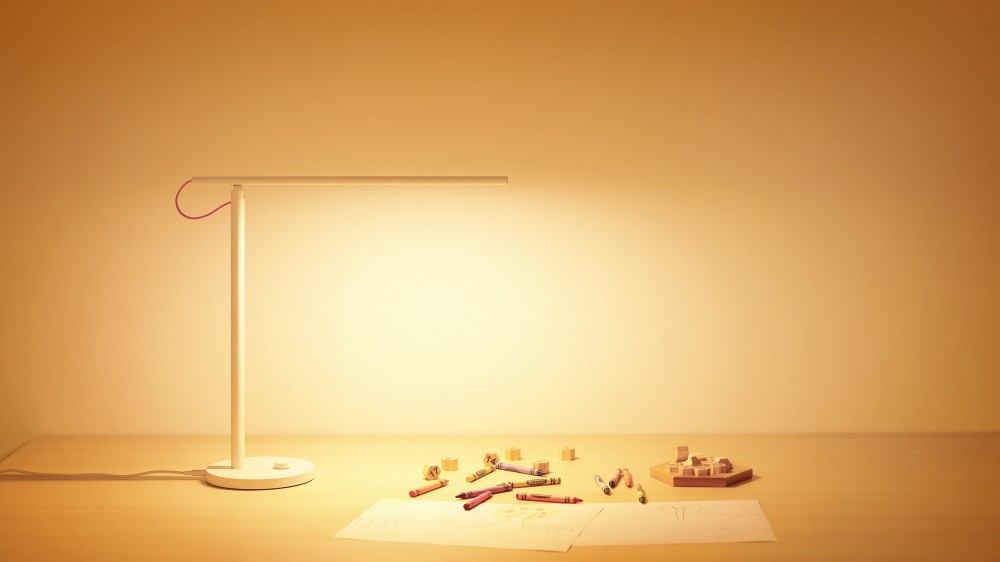 The Mijia smart LED desk lamp carries the ultimate simplicity in design while integrating functionality, intelligence and efficiency into a thoughtfully engineered system. A blend of clean look and slim shape adds to the minimalistic charm of this desktop fixture which occupies a small footprint on your desk without being obtrusive or distracting. Fashioned in a white finish, its incredibly slender profile and refined aesthetics provide visual and physical balance that lends Mijia to complementing an array of contemporary architectural spaces - from kids bedrooms, home offices and study areas to commercial office spaces. What distinguishes the lamp is its premium performance and impeccable craftsmanship, the Mijia smart LED desk lamp combines advanced technology and rigorous engineering to create a unique product that exhibits just as much usability, reliability and sustainability as it does in timeless product design.
This cutting-edge desk lamp seamlessly integrates a linear LED module into its slim body to strike a perfect balance between aesthetics and performance. The LED module is created with high intensity SMD LED packages reflow soldered to a printed circuit board (PCB) with high operating temperature capable interconnects. These solder joints with strong metallurgical bonding can withstand high thermal load and provide efficient transfer of waste heat generated by the LEDs to the high capacity aluminum heat sink. To maximize the heat flow from the PCB to the heat sink as well as provide electrical insulation, a thermal interface layer is placed between the two components. Excellent thermal management keeps the maximum TJ (LED junction temperature) below the allowable thermal stress of the phosphor and silicone encapsulate. This translates to excellent lumen maintenance and chromaticity stability over the life of the product.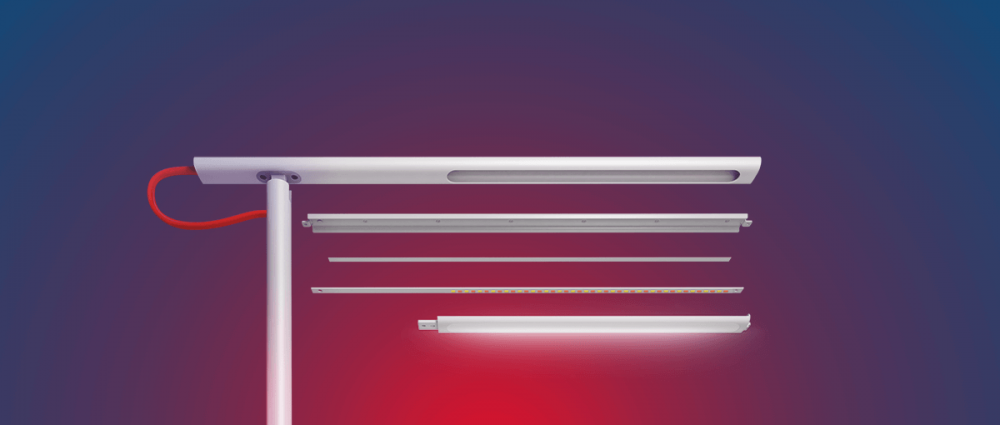 The desk lamp utilizes dual-white CCT LEDs to provide tunable white lighting. The ability to simulate natural daylight with any desired CCTs in the 2700K-6500K range allows Mijia desk lamp to provide human centric illumination that more accurately follows human circadian rhythm than other static white lamps. In conjunction with the lamp's 1%-100% deep dimming capability, task illumination can be tailored to your personal preference with the right amount of light and color temperature. Enhance concentration and improve productivity with cool white light at full light output. Dim down the light and create a comfortable, relaxing ambience with the familiar glow of incandescents characterized by warm white CCT.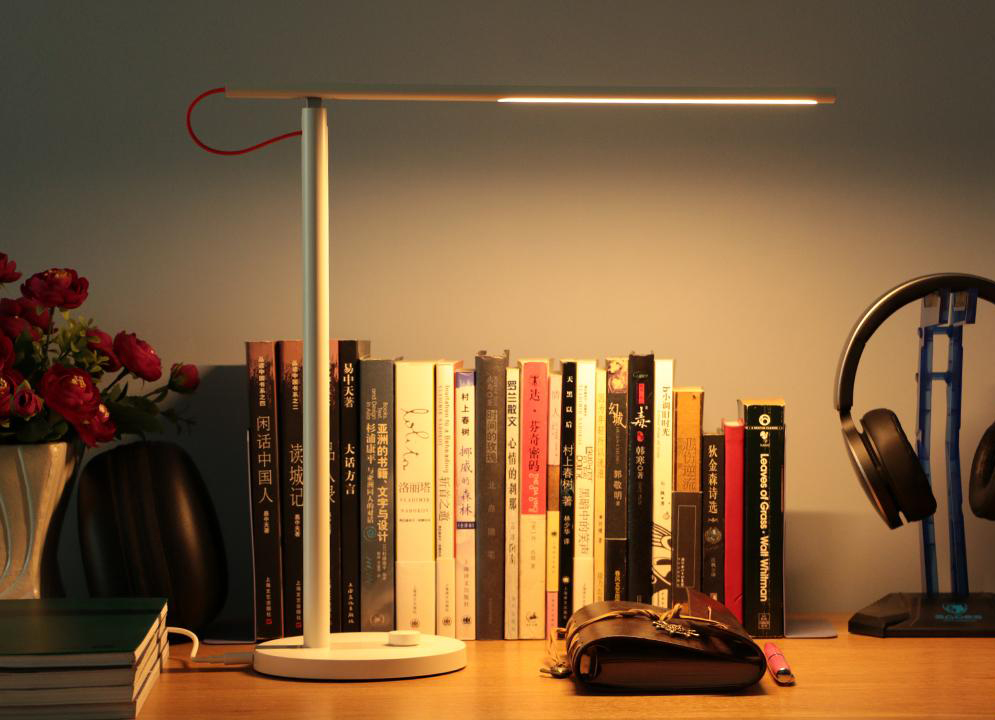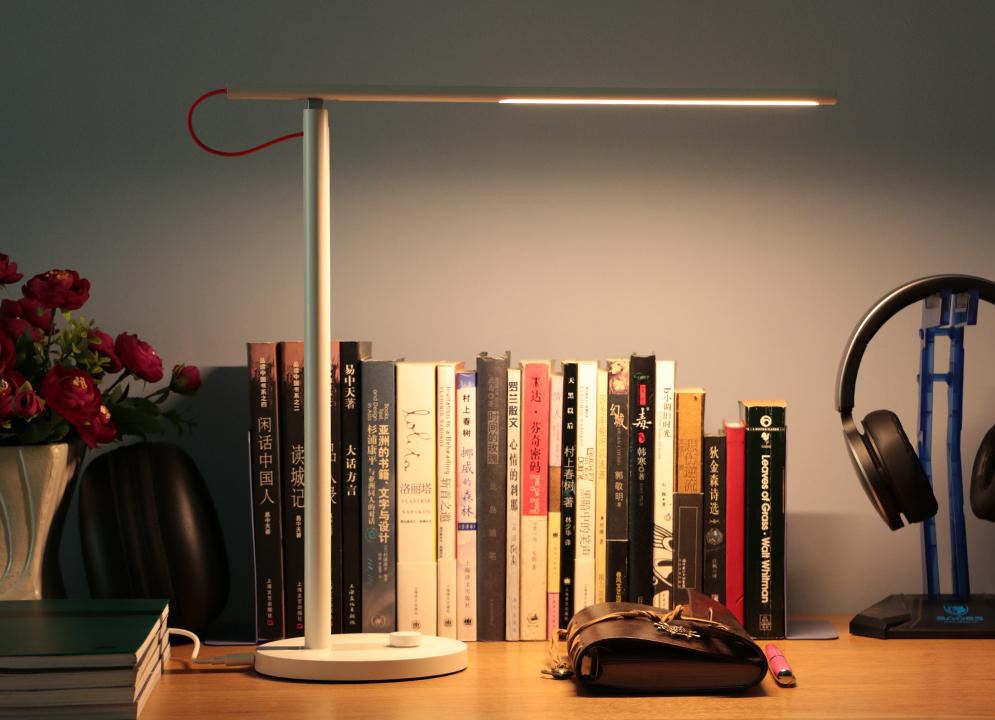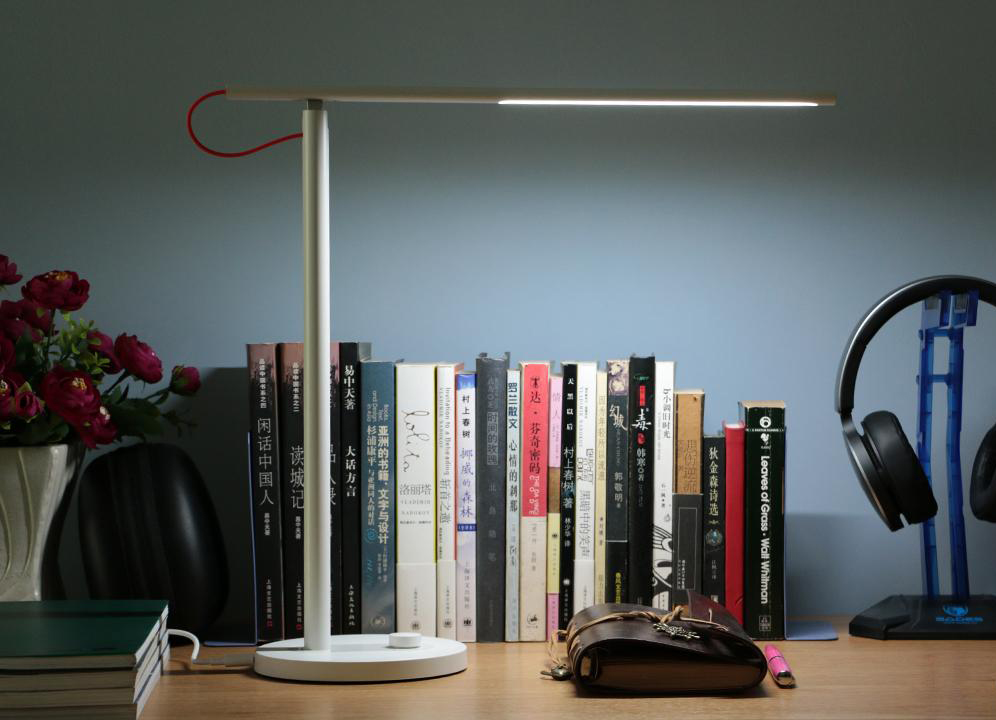 The adaptive illumination feature can be activated using the light switch located at the base or via the Mi Home app using a smartphone or tablet. The rotary light switch provides integrated on/off, dimming and CCT control. It allows you to switch between 4 lighting modes - Pomodoro mode, Reading mode, PC mode and Kids mode. These modes are formulated to provide optimum lighting for specific activities while reducing eye strain and fatigue. Lighting in the Pomodora mode is designed to provide focus and boost concentration levels with light reminder that tells you to give your eyes a break and breeze through long work sessions. The Reading mode uses 4000K white light to promote your attentiveness and help you stay alert, active and productive. The PC mode is designed to protect you from computer vision syndrome and eye strain by lowering the blue light coming from your computer screens using 2700K warm white light. The Kids mode limits the CCT below 4000K with the intention to protect your kids from the risk of macular degeneration caused by the ophthalmologically hazardous blue light which has a higher percentage in cool white light.

The Mijia desk lamp offers an incredibly affordable feature-enriched desktop lighting solution without compromising performance and quality. At its full output the lamp produces 300 lumens of light from 42 high efficacy and high flux density LEDs. Its 83 color rendering index (CRI), which is not outstanding for color-critical applications such as painting, jewelry appraisal and art restoration, is sufficiently good to perform general tasks. These phosphor excited LEDs are packaged using high thermal stability encapsulants to prevent blue light from leakage to human eyes. Yeelight's proprietary optical design ensures the desk lamp produces a glare-free, well balanced lighting output. The impact resistant, precision engineered optical lens offers excellent diffusion of LED hot spots, eliminating eye irritation that is typical of LED lighting while still maintaining high transmission efficiency.
One of the key indices of evaluating an LED desk lamp is flicker elimination. Excessive exposure to visible flicker can cause eyestrain, fatigue, blurred vision, migraines, and distraction. Flicker and similar visual anomalies occur when there are excessively large ripples in the DC current provided to the LED light source. Power conversion in the drive circuit is the main source of flicker for DC-operated LED lights. The Mejia desk lamp is equipped with a high performance driver which implements full-wave rectification an alternating current to a direct current and uses a ripple filter circuit to smoothed out the large output current ripple delivered to the LED load. In this way the flicker visible to human eyes is virtually eliminated and the invisible screen flicker is reduced to a minimum.
The smart desk lamp allows you to experience the convenience and simplicity of intelligent lighting with the touch of your fingertips. The desk lamp has a built-in wireless communication module that supports Wi-Fi IEEE 802.11b/g/n standard at 2.4GHz. Download the free Mi Home app from the App Store or Google Play to explore even greater functionality using an iOS or Android device. The user-friendly app allows you to perform full-range dimming and CCT tuning, create schedules and automations, activate pre-programmed lighting modes, or turn on/off the light remotely. Add this desk lamp on your Amazon Alexa to enjoy the hands-free voice control. Link it to the If This Then That (IFTTT) platform to profile the interactions between web services and your lamps.
Mijia smart LED desk lamps are built to deliver dependable performance and lifetime ergonomy. The slim light assembly with 135° arm tilt provides maximum reach and wide beam coverage. The hinge that holds up the light assembly is a critical mechanical component of the ergonomic lighting system. Yeelight's innovative design and rigorous engineering ensure the mechanical assembly possesses industry-leading reliability. The exposed surfaces of the desk lamp are electrostatically applied with a durable powdercoat finish after a multi-stage intensive pretreatment process to maintain the lamp's sleek, flawless look.
Product features
Minimalist design offers clean, refined aesthetics.
App-based lighting control, support IFTTT integration and voice control.
High quality LEDs with excellent lumen maintenance and color stability.
Preset 4 lighting modes executable via the app and light switch.
Tunable white technology and full range dimming capability offer unprecedented color versatility and output.
Soft, glare-free light support optimal eye comfort.
State-of-the-art power electronics eliminate flicker.