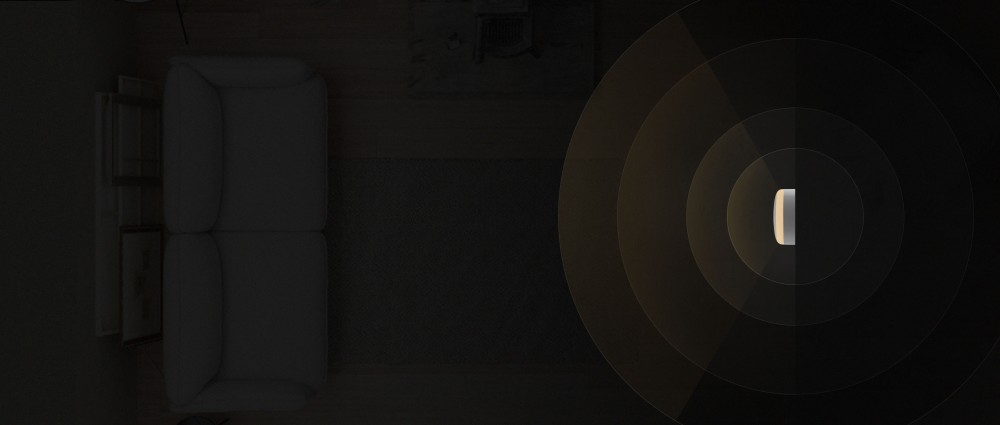 Never stumble in the dark again with Mijia motion activated night light. The thoughtfully designed, performance engineered night light combines the unprecedented energy efficiency of LED technology with the hassle-free convenience of a battery operated solution. This light creates a gentle glow that navigates you through the dark with ease as well as a sense of intimacy. Install the night light in minutes and bringing instant safety, security and peace of mind to your home. The compact, low profile LED light that features a minimalist puck design and sleek, white finish blends seamlessly into your decor. The Mijia night light is great for bedrooms, entryways, stairways, hallways, basements, attics, closets, cupboards and shelves and other accident-prone areas.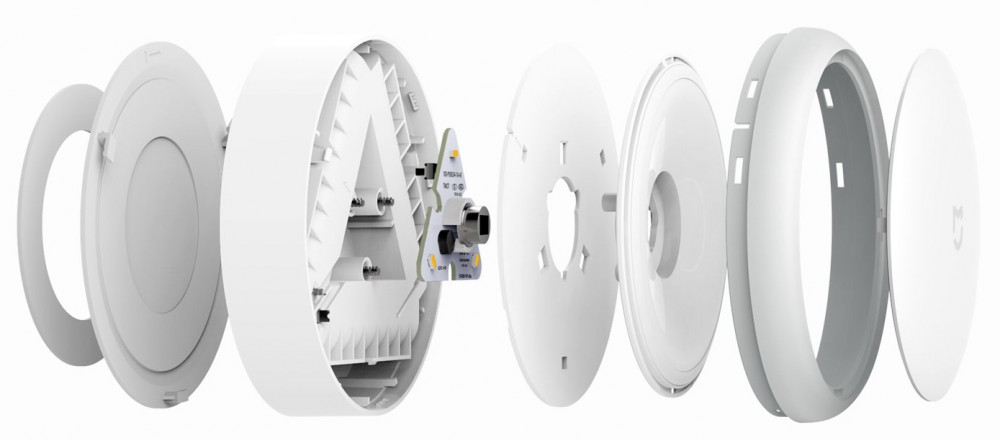 The high efficacy LED module of the night light consumes as little as 0.25W of power at its full output of 3.8 lumens. Together with an astonishingly low standby power usage of 0.25mW, the night light that is powered by 3 AA-cell batteries can operate for 6 months in the maximum brightness mode with average use of 15 activations a day. At the reduced output of 0.7 lumen, the light will last up to a year. Light is activated by an integrated PIR occupancy sensor which detects movement across a detection range of 120 degrees. The false-trigger-proof sensor that is equipped with a Fresnel lens continuously scans a preset operating zone at a distance of up to 7 meters and provides exceptionally sensitive detection. When a change in the infrared radiation of an object (human movement) is detected the sensor provides power to connected lights for a duration of 14 - 16 seconds. The night light will stay lit as long as the motion is continuously detected. A built-in photocell prevents the light from turning on with motion during daytime periods when sufficient daylight exists or when there is sufficient ambient light at night.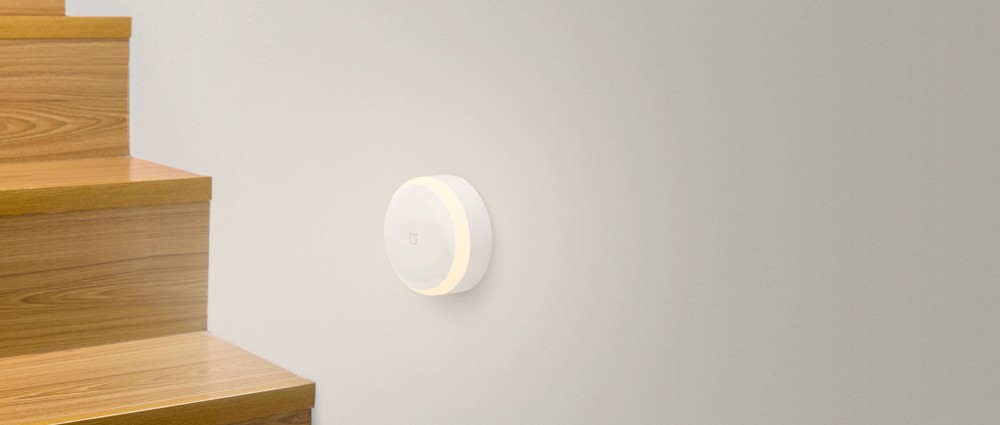 The night light is engineered to provide a perfect balance between functionality and design. High sensitivity sensors are unobtrusively integrated into the housing to complete the clean look of this low profile light. The innovative optical system leverages multi-cell reflection technology to ensure a uniform propagation of light emitted by three directional LEDs while completely eliminating glare from every angle of view. Combined with a high quality diffuser that provides an optimum balance of light diffusion and light transmission, Mijia offers a level of visual comfort and lighting quality never before seen in this type of products. The night light produces a soft, smooth spread of light in 2700K warm white tone. The warm glow that is reminiscent of the sunset or incandescent bulbs creates an atmosphere that make spaces more comfortable and people more relaxed.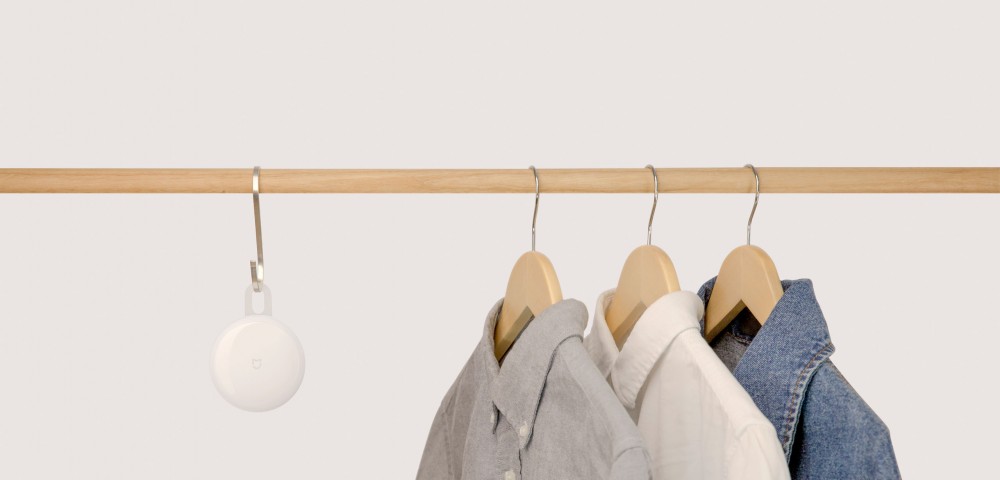 Mijia motion sensor night lights are durably constructed by incorporating solid state light sources into an impact resistant, drop-proof structure. The high density polyethylene (HDPE) optical diffuser is seamlessly integrated into the high strength ABS housing, offering the night light a streamlined aesthetic. The night light comes with 3M adhesive backing that makes installation as easy as peel-and-stick. Alternatively the light can be mounted to closets, cupboards, counters, and shelves using an included hook kit.
Product features
Low profile puck design offers unobtrusive installation.
Sleek, minimalist look complements a variety of interior decor.
Energy efficient LED lighting with extremely long operating life.
Maintenance-free lighting, install and forget.
False-trigger-proof passive infrared (PIR) motion detection technology.
Integral photo sensor provides daylight harvesting.
Advanced optical design ensures visual comfort and lighting efficiency.
Impact resistant housing with very low dirt depreciation.