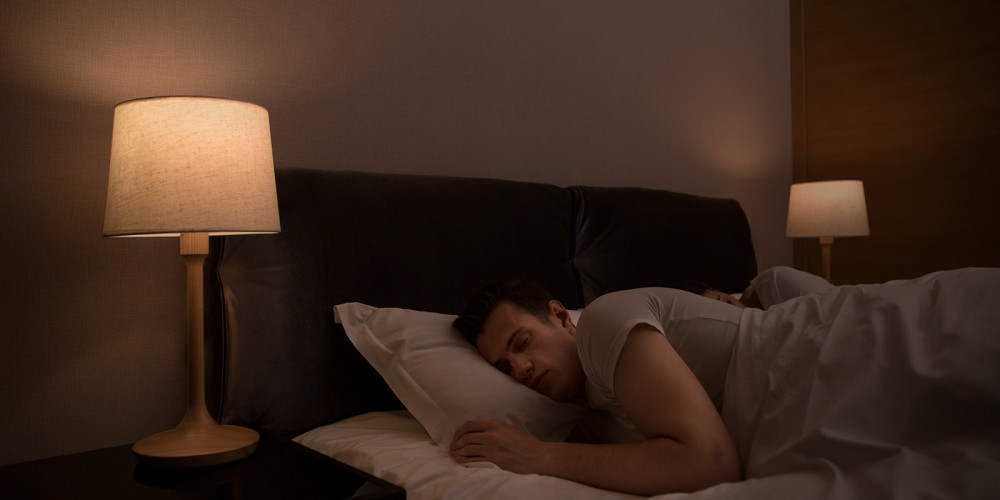 The Yeelight
tunable white
LED bulb takes advanced LED technology to a new level of sophistication in the era of
human centric lighting
. With its full range of app-base correlated color temperature (CCT) and light intensity adjustability, this
smart light bulb
is exceptionally qualified to help you harmonize the color of the space and create an engaging environment that contributes to your visual performance, psychological and physical well-being. The ability to achieve the perfect balance of color and intensity from intelligently controlled light allows lighting designers and homeowners to bring the dynamics of daylight and its biological effects into indoor areas. The budget friendly smart light bulb offers a cost effective solution that facilitates the transition to sustainable, human centric LED lighting.
The interplay of light and room climate creates positive interaction of human beings, architecture and activities. Yeelight tunable white LED bulbs deliver a wide range of color temperatures from 2700 to 6500 Kelvin precisely along the blackbody curve to replicate natural daylight. Combining precision dimming with seamless CCT tuning, the light bulb gives an interior space a characteristic atmosphere that adapts to the natural rhythm of life and fulfil diverse requirements of various activities. Create a relaxing ambience with warm white light which stimulates releases of the circadian neurohormone melatonin, a hormone that helps control the sleep and wake cycles. Neutral white light promotes concentration and increases alertness while its neutral tone that is slightly more in the warm direction fosters a comfortable ambience. Cool white light and daylight support mental acuity and alertness, increase motivation and commitment, while reducing fatigue and daytime sleepiness. The tunable whites with a high color rendering accuracy of 95 CRI faithfully reproduce vibrant colors and textures in your field of view. High quality light ensures the absolute visual comfort without eye strain in reading intensive environments.

The Mi Home app or the dedicated Yeelight app enables you to unlock the full potential of this Wi-Fi connected LED bulb. Navigate the tunable white light with all shades of white on the app's interactive CCT wheel and pick the most suitable shade to enjoy natural daylight for any moment of your day. The app comes with built-in sunrise, sunset, leisure time, night light, candle, family gathering, and reading modes. With the sunrise mode the bulb can be set to wake you up gently in the morning with its light reminder feature. Set a timer to automatically turn the light off for a quality sleeping time in the sunset mode. Create schedules and automations for added security when you are away from home. Connect your lights bulb with an Amazon Alexa, Google Assistant, or MIJIA for voice control. Integrate with IFTTT and Tasker to unleash the power of lighting automation. The Yeelight tunable white bulbs are compatible with your Domoticz system for event triggered automation.
The tunable white light bulb uses high quality dual-white CCT LEDs to deliver high efficacy and high flux density throughout the bulb's long rated life. The 10W LED bulb produces 800 lumens (@4000K) of soft, perfectly diffused from an impact resistant polycarbonate diffuser. The SMD LEDs are mounted to a thermally conductive MCPCB with high reliability solder joints. An aluminum heat sink which is thermally interfaced with the thermoplastic overmolded aluminum housing provides efficient heat dissipation to draw thermal energy away from the LEDs. State-of-the-art power electronics provide smooth deep dimming as well as low ripple current regulation for flicker-free lighting. The on-board wireless communication module operates on IEEE 802.11b/g/n 2.4GHz Wi-Fi network. Its sleek, compact design accommodates a wide array of medium screw base light fixtures such as wall sconces, ceiling lights, pendants, table and floor lamps.
Product features
2700K to 6500K tunble white lighting.
1%-100% full range dimming.
Energy efficient, long life SMD LED light source.
High fidelity color rendering supports optimal eye comfort.
Excellent lumen maintenance and color stability.
Wi-Fi connected, no hub required.
Enriched user experience with iOS/Android app control.
Voice integration with Amazon Alexa, MIJIA, Google Home.
Compatible with IFTTT and Tasker trigger activation.
Visually comfortable light.