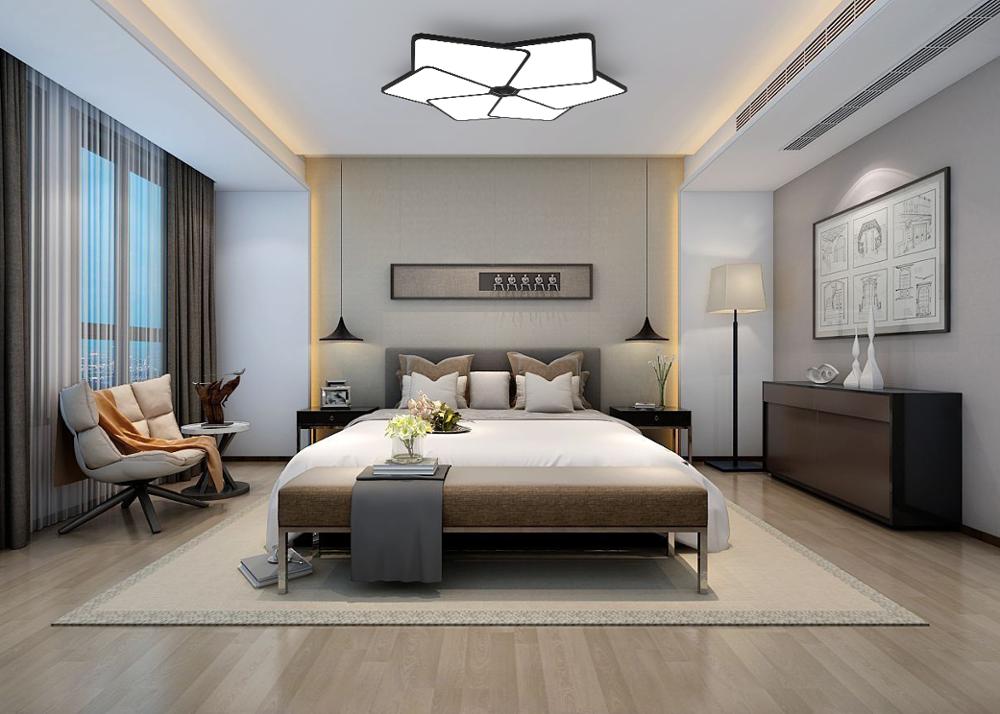 The Infinite flat panel
LED ceiling light
from Adot Lighting transforms creative LED innovations into an artistic centerpiece that instantly elevates your interior to the next level. Featuring a compelling design with a beautiful fusion of geometric magnificence and the simplicity of Scandinavian style, ceiling lights can be as artistic and grand as a chandelier. Six visually overlapping panels of this ultra-low profile ceiling light introduce a dynamic look that makes this lamp a wonderful addition to any contemporary residential, commercial or hospitality space. Infinite's clean aesthetic is complemented by a timeless, black-and-white color scheme which brings flairs of elegance, luxury and sophistication to modern architectural spaces.
The 24-inch
ceiling light
is an exquisitely engineered craftwork that delivers a creative expression while remaining on the cutting edge of lighting technology. The visually impactful light emitting panels that appear to be layered together are in fact modules of an integrated low profile lighting system. Edge-lit technology enables Infinite to create a balanced dispersion of the brightness in an incredibly slim profile of 7mm thickness. Light sources are mounted along the perimeters of each module. A light guide that is laser etched with micro reflective patterns extracts, directs and distributes the light across the entire span of each flat panel module. Acyclic diffusers with a combination of high light transmission and diffusion as well as an extreme impact strength eliminates glare and spreads the light out evenly.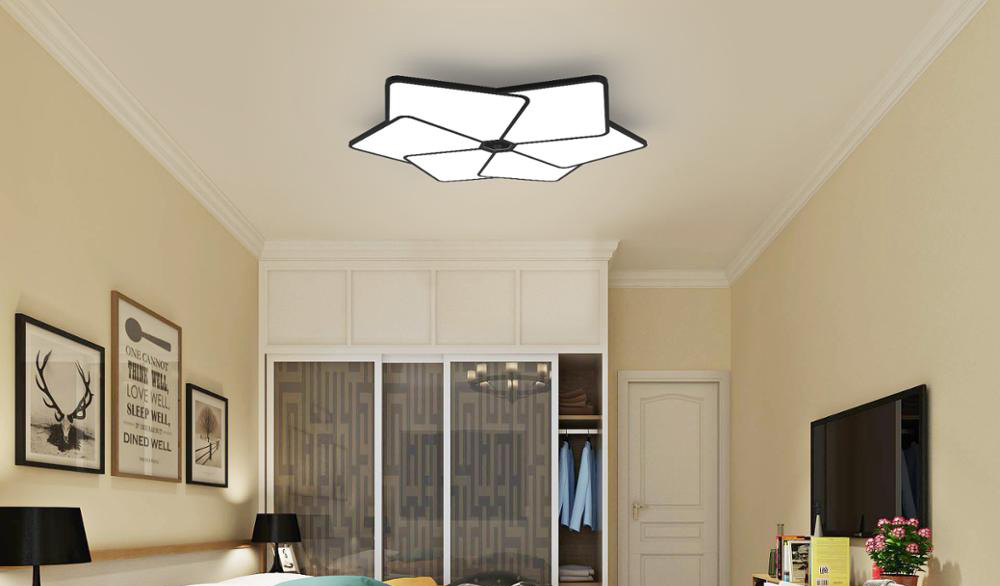 The edge-lit optical architecture eliminates harsh shadows and bright spots which are typical of direct-lit LED lighting systems. The directional LEDs which emit in tight spots are concealed from direct view. The high performance light guides evenly reflect light emitted by these point light sources throughout the surfaces of acrylic diffusers with minimal light extraction loss. The surface emission pattern by means of total internal reflection (TIR) allows Infinite to produce high quality illumination with excellent uniformity and maximal visual comfort. This contemporary ceiling light consumes 30 watts and delivers up to 2400 lumens of soft and flattering light. Infinite uses high efficacy and high flux density SMD3014 LEDs in warm white 2700K and neutral white 4000K CCT options. The chromaticity coordinates of these light sources is under tight control to ensure color consistence across the light panels.
The Infinite LED ceiling light is engineered to deliver everlasting minimalist aesthetics and dependable performance. The flat aluminum housing maximizes the total ambient contact surface area and minimizes the thermal conduction path, which combine to enhance the thermal performance of the system. The LED junction temperature is kept low to maintain high luminous efficacy and color stability throughout the lamp's long rated 5000 hours of L70 life. The sleek aluminum housing is electrostatically applied with thermoset polyester powdercoat after a multi-stage conversion cleaning process to ensure optimal color and gloss retention.
The ceiling light is semi-flush mounted with only 1.6" clearance which is designed to accommodate a 9.8" round junction box. A
constant current LED driver
sits in the junction box and provides tight regulation and control on the current output delivered to the LED load. The driver accepts a universal AC 100-240V input and works with TRIAC dimmer circuit.