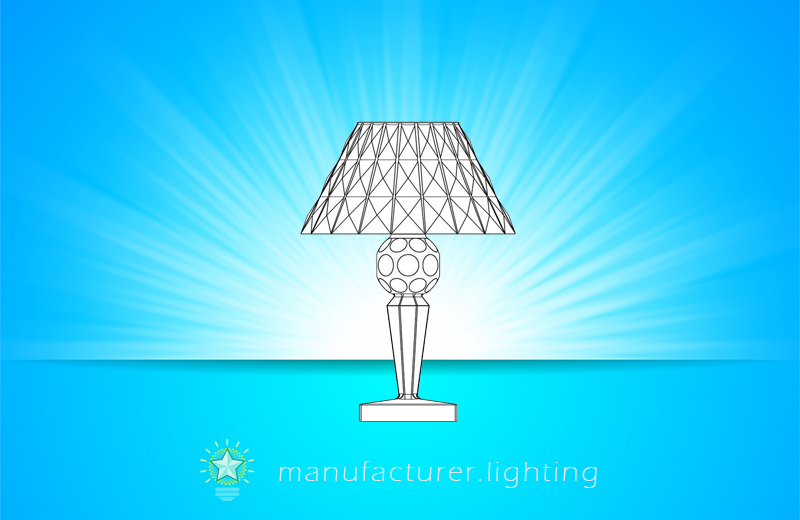 Table lamps are used for desks, offices and studies with the intention to provide adequate illumination for reading or other purposes and thus that our eyesight would not be impaired by the insufficiency of illumination. A majority of table lamps available on the market today are provided for the major purpose of illumination, such as a reading light, bed-end light, or to illuminate a reading room, family room, or living room. A table lamp generally includes a stand on which a bulb socket is fitted, in which the socket is electrically connected to an external power source through a power cable, and a light shade designed to diffuse light.

LED light source provides uniform, flicker-free, and ghost-free illumination that is appealing and comfortable for your eyes. Whether used for studying, reading, or relaxing, the living color lamp will deliver high-quality LED illumination along with energy efficiency and low maintenance costs. The bright LED lighting also reduces eye fatigue, helping you to carry out the task at hand without getting a migraine. LED table lamp can be designed with different color temperature modes (Reading, Study, Relax, Sleep) which range from 3,700K to 4,100K. The bright cool hue of the reading and study modes are programmed to stimulate productivity whilst the warm soft lighting of the relax and sleeping modes are designed to enhance comfort and relaxation. Precise granular lighting control actively minimizes glare to protect your eyes making it ideal for all ages. Ultra slim and rotatable constructed aluminum lamp head and stem are matte finished, visually sophisticated and don't attract fingerprints as the plastic cheapie. Constructed with durable ABS, and created to perfectly blend into your work, study and living environment. Rotatable arm and lamp head, made of durable plastic and aluminum alloy. Flexible neck make it easy for adjustment for optimum comfort and use. With flexible arm and rotatable axis, and a fairly easy touch control panel, you can set the light to your needs and select the best brightness for all your favorite activities. Simply tap the control panel to switch the light on or off or slide it adjust the brightness with various lighting levels.

Regular table lamp control switches are often defined for power control, light intensity control, or for the both. Nowadays, the design of switch has been greatly improved and touch-control switch has been widespread. Portable cordless table lamps that make use of electric power as an energy source as an alternative to fossil burning fuel are becoming well-accepted in many areas of the marketplace such as restaurants, yachts, cruise ships, retirement homes, recreational vehicles, patios, swimming pools, etc. The lamp's compact design promotes hassle-free portability for camping, traveling and late night study sessions. With this kind of wireless convenience, you will never need to bother about trying to find a powered outlet again.