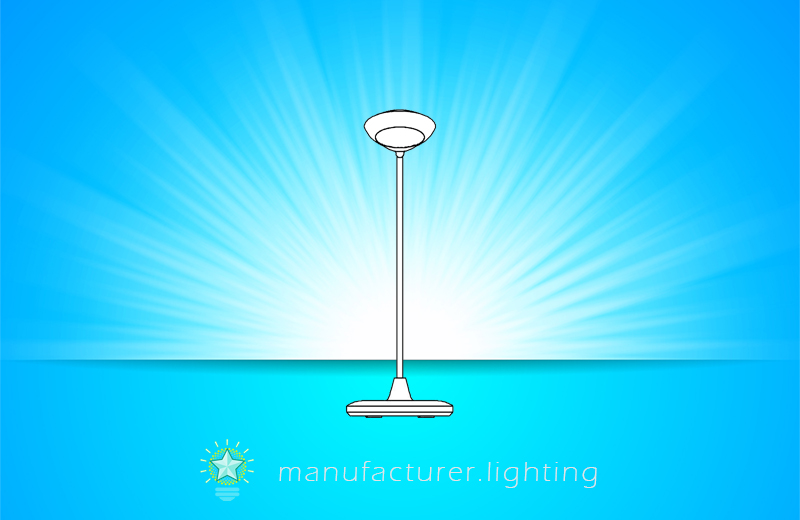 LED desk lamps are energy efficient desktop (or clamp mounted, slatwall mounted) task lights designed to provide a sufficient level of illuminance in a relatively small task area in home offices as well as commercial office spaces. LED lighting has many advantages that make it desirable for portable desk and task lighting applications that were previously the realm of incandescent or fluorescent lights. In addition to the extended lifetime and improved energy efficiency, the semiconductor-based solid state light sources offer impressive controllability of optical distribution and lighting modulation. Their small form factor as well as excellent durability and reliability offers unprecedented design freedom that enables fixtures designer to create modern, organic forms which are undeniably breathtaking and timeless.

Unlike table lamps that are typically designed around the philosophy of complementing interior decor, desk lamps are more functional and designed to achieve comfortable lighting experience with productivity and convenience in mind. Combining a contemporary design and modern functionality in a durable structure that occupies minimal space in workspaces, LED desk lighting captures the needs for performance, ergonomics and flexibility. In an LED desk lamps with integrated light module, High CRI LEDs are paired with a secondary diffuser lens to generate high quality white light with excellent color reproduction capability. Flicker elimination circuits are often included in driver boards to minimize eyestrain and fatigue. The lamp heads and arms are adjustable to give you the designed lighting angle for any task. One of the most prominent features of LED desk lamps are their sophistication in lighting control. Advanced dimming adjustment with last-state memory allows you to pinpoint the most appropriate light intensity. Occupancy sensors may be embedded to automatically turn off the lights after a preprogrammed period of inactivity, or activate the light when a user approaches.

LED task lighting, however, are without its disadvantages, particularly in heavy-duty reading and writing applications. Most manufacturers claim their LED desk lamps to be vision-friendly. The fact is that there's a flood of low quality LED desk lamps on the market that use cheap LEDs, low cost drivers and inferior optical design. Furthermore, prolonged task implementation in an environment illuminated by LED desk lamps at the acceptable quality level (AQL) may still cause uncomfortability and even vision impairment. To achieve high quality lighting for healthy vision, LEDs with CRI Ra>90 are preferable to provide great color quality. A high level of LED binning precision is necessary to create a consistent color temperature and superior color accuracy. Sophisticated secondary optics using reflective and/or refractive optical components are required to ensure diffused, uniform illumination without color variations across the beam pattern. Last but not least, the driver circuitry should be configured to balance the load voltage and the load current such that the LEDs do not produce flicker. Obviously, to make a high quality LED desk lamp a lot of considerations should be taken in account to offset the inherent weak points LED lighting.