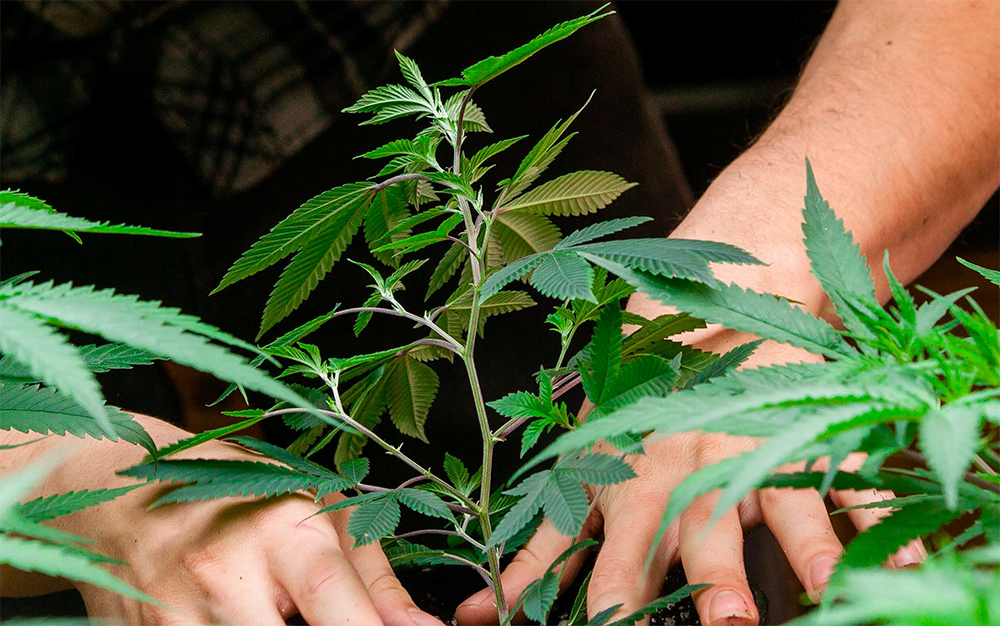 Valoya Canna+ is a line of premium quality LED grow lights optimized for cultivation of cannabis. These light fixtures carry a balanced spectrum that has been developed based upon years of independent testing as well as intensive collaboration with research facilities on light interaction on cannabis. Legalization of cannabis has generated massive interest in the horticultural community to exploit the benefits of LED lighting for large scale and commercial cultivation of this high value crop. Valoya understands how important lighting is in improving cannabis yield and quality, speeding up time to market, and reducing the overall cost of operation. Designed and engineered to give commercial greenhouses and controlled environment agriculture (CEA) environments a valuable advantage, this line of industrial grade cannabis grow light fills the market need for a high performance, energy efficient and long life lighting solution with a highly optimized spectrum that is most effective to induce healthy, accelerated plant growth for consistent and maximized yields.
The science behind horticultural lighting is about tuning the light to meet the specific needs of each plant. There isn't a product that fits in all instances. For commercial-scale applications, high spectral effectiveness and photosynthetic efficiency are critical to maximize growing performance and plant quality for greater return on investment. Cannabis (cannabis sativa L.) is the source of over a hundred different cannabinoids including Δ9-tetrahyrdocannabinol (THC), cannabidiol (CBD), cannabichromene (CBC), cannabigerol (CBG), and cannabinol (CBN), etc. Cannabis has been cultivated to produce high amounts of THC which is the major psychoactive euphoriant responsible for the characteristic intoxication, and/or CBD, a sedative compound that has antagonistic effects to THC. THC and CBD exist in the plant as acids - tetrahydrocannabinolic acid (THCA) and cannabidiolic acid (CBDA). One of the most important growth factors in cannabis cultivation is light. High light intensities and finely tuned spectra can expedite the growth cycle and produce plants with high flower dry weight and consistent concentrations of THC and CBD.
Valoya's spectra are a culmination of long term rigorous testing for their effect on cannabis against traditional lighting technologies such as high pressure sodium (HPS), metal halide (MH) or fluorescent lights. After having tested more than 60 LED spectra, Valoya brings to the market its latest innovation, Valoya Canna+, which has been designed around a spectrum optimized for professional cannabis cultivation. The cannabis sativa specific spectrum, which includes wavelengths beyond the PAR area (400-700 nm) such as far-red and UV-A, is the widest spectrum currently available on the market. The range encompasses radiation between 380 and 780 nanometers and breaks down into 1% ultraviolet (< 400 nm), 24% blue (400-500 nm), 34% green (500-600 nm), 38% red (600-700 nm), and 3% far-red (700-800 nm).
The ultra-wide spectrum goes beyond creating potent photosynthetically active radiation (PAR) to drive photosynthesis in plants. Deep blue radiation creates healthy stress that prevents the plant to stretch excessively, which makes it possible to cultivate a compact plant for multi-tiered vertical applications. Even though smaller, the plant is capable of developing more and bigger flowers with a higher cannabinoid build-up. A high R:FR ratio triggers rapid development of biomass that contributes to dry weight biomass accumulation in the flowers. The penetrative green light allows the red and blue wavelengths to travel deeper into plant tissues and enables plant development at the lower parts of the canopy. The addition of green light also significantly improves the color rendering index (CRI) of the grow light. While maximum PAR output is certainly an important aspect of horticultural lighting, it is not the sole purpose of the spectral composition. Valoya's spectrum contains a small amount of UV-A wavelengths which can trigger protective mechanisms that repair DNA sequences already damaged by UV while suppressing microbial development thus drastically reducing the possibility of powdery mildew and similar problems.
Valoya Canna+ cannabis grow lights come in two form factors:
Valoya Canna+ 120 - a 135W bar LED grow light for indoor (single or multitier) cultivation
Valoya Canna+ 400 - a 392W box LED grow light for greenhouse (sea of green) cultivation
Valoya Canna+ 120 is a 4′ (120 cm) long fixture that produces a photosynthetic photon flux (PPF) of 320 µmol/m²/s. This fixture offers a modular solution for toplighting over a 4' x 4' (1,2 m x 1,2 m) canopy area which requires a PPF output between 1280 and 1600 µmol from 4-5 bars. The IP67 rated light bar is dust tight and protected from high-pressure water spray in any direction and against immersion in water to a depth up to 1 meter. High watertight integrity is extremely important for close-proximity cultivation in controlled environments and multi-tiered vertical applications where the fixture has to withstand high frequency watering, wash-downs and liquid nutrient dispersing. Thermal management of the fixture is made through passive heat dissipation provided by the aluminum housing. The watershed design which eradicates deep external fins on the heat sinking aluminum housing prevents pathogen growth or or harborage of other contaminants on the fixture. This makes it suitable for even GACP/GMP compliant CEA facilities. Valoya Canna+ 120 is engineered to maintain lifetime IP67 rating by incorporating pressure stabilizing vents on both ends of the fixture to prevent seal fatigue and failure.



Valoya Canna+ 400 is a 13.7″ x 15″(35 cm x 38 cm) high PPF grow light specifically created for greenhouse and sea of green cultivation. This high wattage toplight produces a photosynthetic photon flux of 940 µmol/s. Designed to cover a 4'x4' area, Valoya Canna+ 400 delivers 450 µmol/m²/s highly uniform light at only 20" above canopy (310 at 30", 220 at 40"). Robust thermal management ensures the high power LED modules operate to specification with excellent PPF maintenance and spectral stability throughout the product's rated life. Compact design creates minimal shadow in greenhouses. Valoya Canna+ 400 is IP55 rated for use in damp locations and allows low pressure jets of water in all directions. As with the Valoya Canna+ 120, the LED modules are protected by AR (anti-reflection) coated tempered glass with 98% light transmission efficiency. This addresses the concern of using silicone lenses which expand and contract in heat and deteriorate quickly.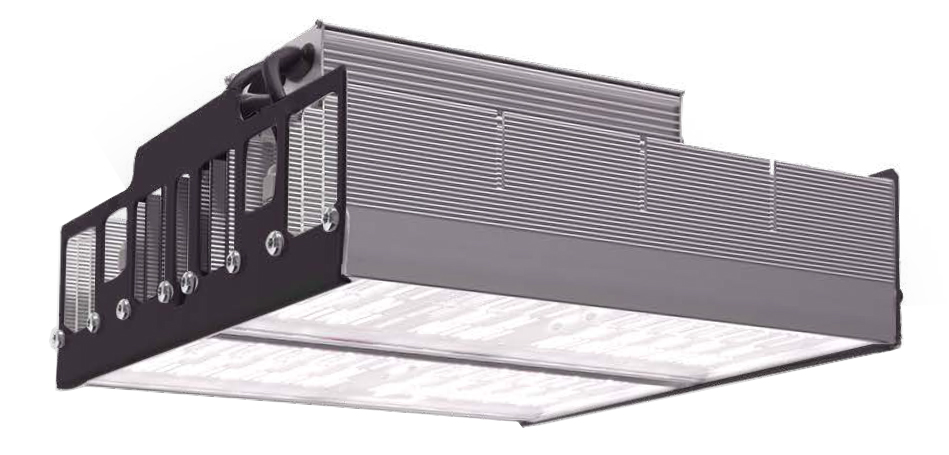 Thanks to a proprietary combination of ultra-efficient LED drivers and high efficacy diodes, Valoya Canna+ delivers maximal PAR output with as minimal power consumption. A system efficacy of 2.4 µmol/watt translates to 50% or more energy savings compared to conventional lighting systems. With Valoya Canna+, the flower yield was more than 100% higher compared to yield of plants cultivated under HPS horticultural lighting. This means 26-38% more THC and 29-40% more CBD. In addition to the wavelength specificity that ensures highly targeted spectrum to promote growth across the plant growth cycle (mother plants, tissue culture growth, cloning, vegetative stage, and flowering), Valoya Canna+ is capable of producing 95 CRI white light at 4600K CCT that allows accurate visual assessment of the plant quality.