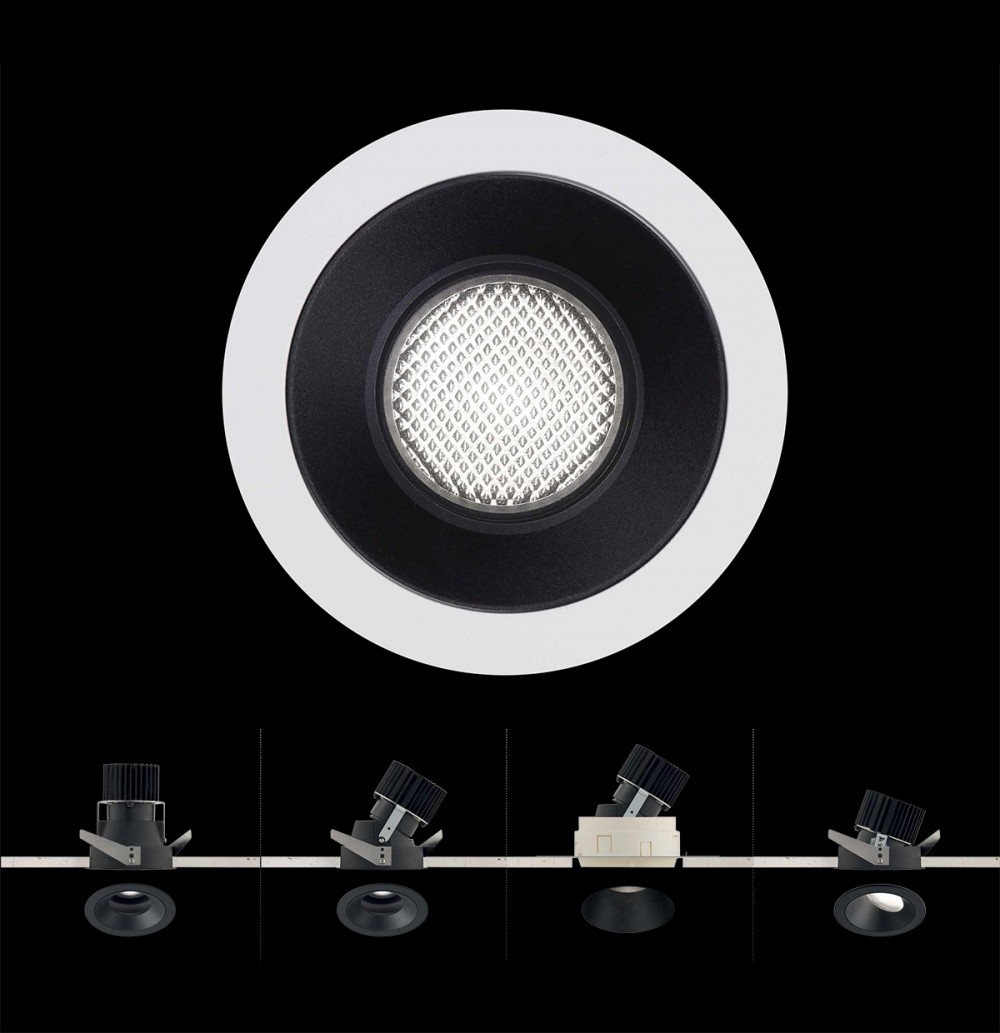 Recessed lighting systems are known for their seamless architectural integration and low glare illumination. Designed to be virtually invisible from below a ceiling in which they are mounted, recessed downlights produce light in a downward direction as a broad floodlight or narrow spotlight to provide ambient or accent lighting. Illuminance, uniformity, color rendering and visual comfort are essential aspects of perception-orientated lighting design. It's no secret that architectural lighting designers whose work is capable of interacting strongly with the environment and engaging with the target group have their own toolboxes that transform their creativity into reality. Inside such a toolbox is a high performing lighting solution that delivers quality lighting through an infusion of technology, engineering and design.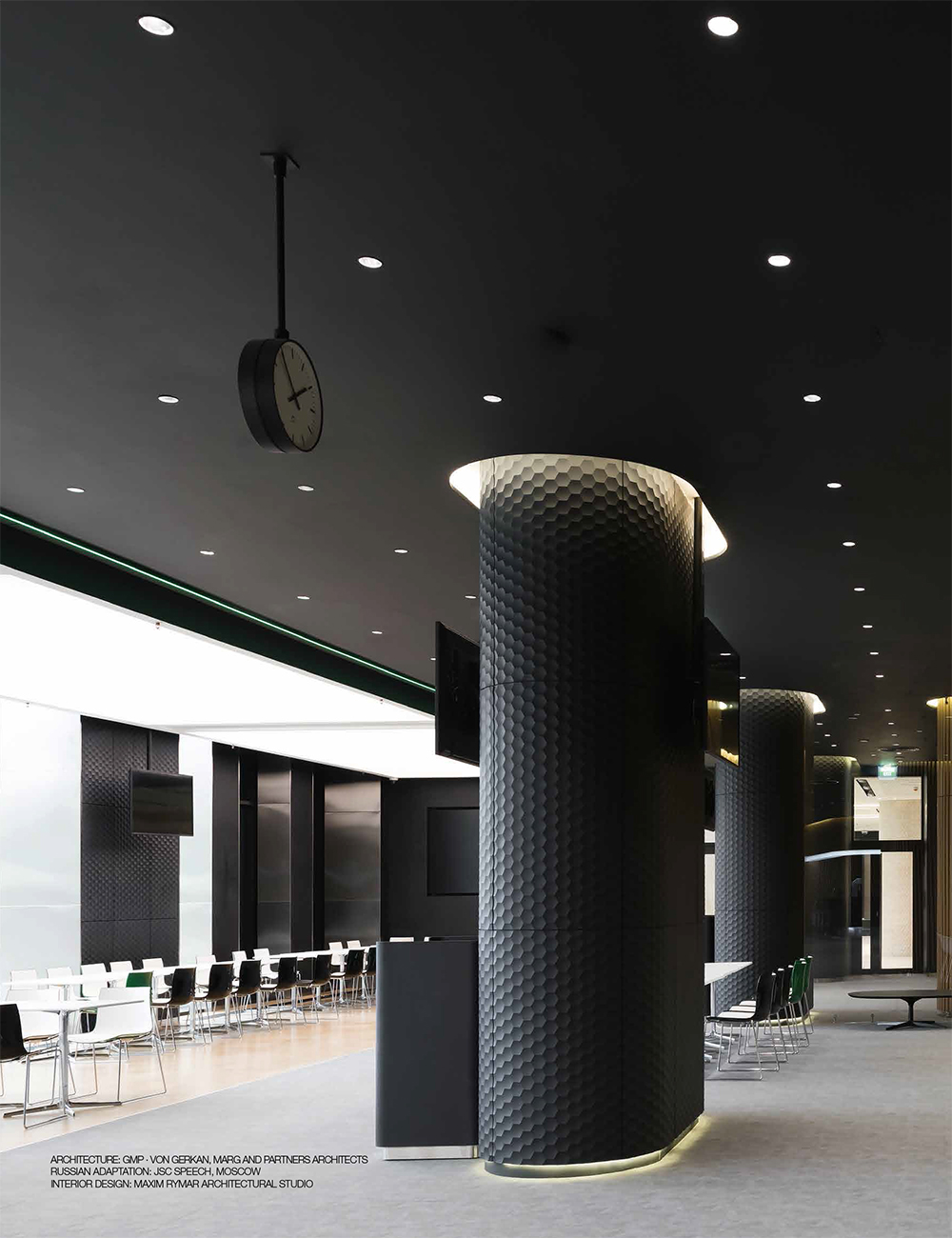 Infusing Interior Design with Style and Ambience
Every truly awesome lighting idea seems to find its perfect expression in a luminaire. The Delta Light iMAX range recessed downlights provide a future-proof solution that helps architects, interior designers and lighting professionals to interpret the world around us in a pleasant, positive way. These superb fixtures are recessed into the ceiling to provide a clean, uncluttered appearance that flawlessly complements many of today's upscale interiors. Subtle light penetrates through apertures, making navigating a space visually comfortable, putting people at ease and encouraging a longer stay. Effortlessly infusing an interior design with style and ambience while delivering extraordinary energy efficiency over an incredibly long lifespan, investing in a lighting solution based on the iMAX LED luminaires makes good sense.
A Systematic Solution
The comprehensive portfolio of iMAX recessed downlights includes fixed-beam downlights, adjustable downlights and wall wash downlights with square or round apertures, flanged or trimless ceiling mounts, and 160 - 2400 lumen packages, each one available with different light sources and finishes. The iMAX® range is the first collection in Delta Light's Soft Ceiling® concept which stands for exceptional glare control, maximum visual comfort and minimum aperture brightness. Light is meaningful only in relation to darkness. Thoughtful design with focus on below-the-ceiling visual experience enables engaging illumination to be created to enhance the look, feel and quality of an architectural environment. The recessed luminaires are deliberately toned down for a beautiful, quiet aperture appearance that doesn't distract from accent points of light. State-of-the-art optical design enables precision beam control and allows every ray to make sense.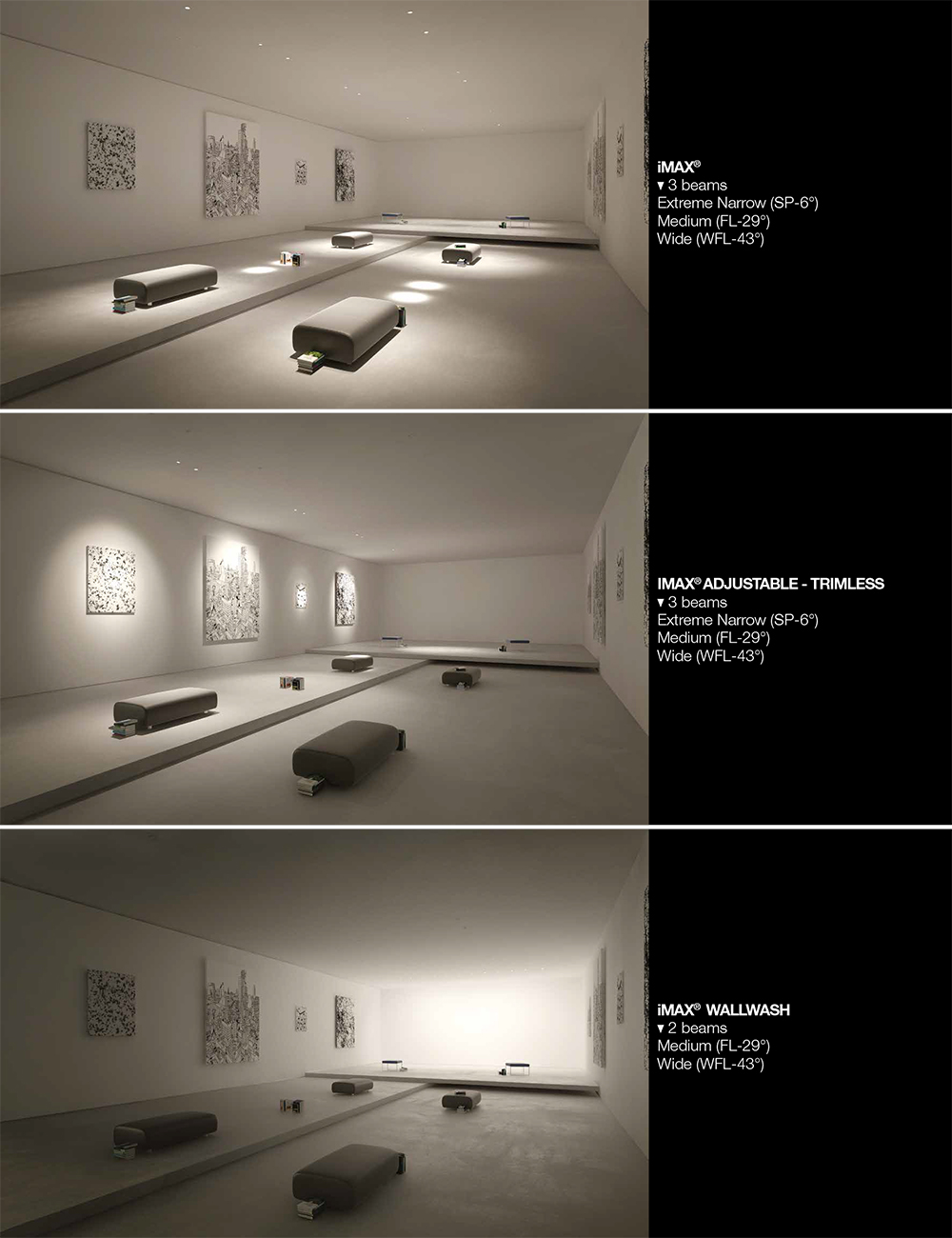 Recessed Lighting for Upscale Interiors
iMAX is specifically designed for high end applications where quality of light is essential. Beyond providing sufficient illumination for people to see and perform, lighting should interact with the space and help create an environment that impresses and delights. The iMAX downlight family is uniquely qualified to fulfill diversified lighting needs in commercial, hospitality, retail, public and institutional spaces. Tight spotlighting with high CBCP creates visual excitement in showrooms, retail stores, and museums. Bathe restaurants, hotel lobbies, theaters, conference areas and reception halls with a flood of soft, uniform, and diffused light. Highlight the architectural structure with iMAX wall wash downlights to create a spatial impression. Every space has different lighting challenges and iMAX offers a systematic solution to cover all lighting needs, whether it be general lighting, architectural lighting, or accent lighting. To facilitate installation, the iMax downlights are designed with a Ø98 mm aperture.
Superior Color Performance
Delta Light takes a systematic approach to integrating new technology and quality components to provide uncompromising quality of light comparable to a halogen lamp while offering all the ground breaking benefits of LED technology. iMax incorporates industry's top tier LEDs (i.e., Cree, Xicato, Bridgelux) to deliver high lumen output, superior efficacy, faithful color reproduction, and tight correlated color temperature control. iMax produces 2700K or 3000K warm white light with a minimum CRI of 90 and a high R9 value. The broad distribution of radiant power across the visible spectrum allows human vision to differentiate every color component. Excellent color rendering makes the colors in any environment appear vibrant, rich and natural. This allows iMAX to satisfy the most challenging lighting demands. In fashion stores colorful textiles and fabrics can be shown to optimal advantage. In car dealerships, the full spectrum light enhances the natural appearance of car finishes and materials. In museums and galleries, high fidelity light brings out the best in the artwork.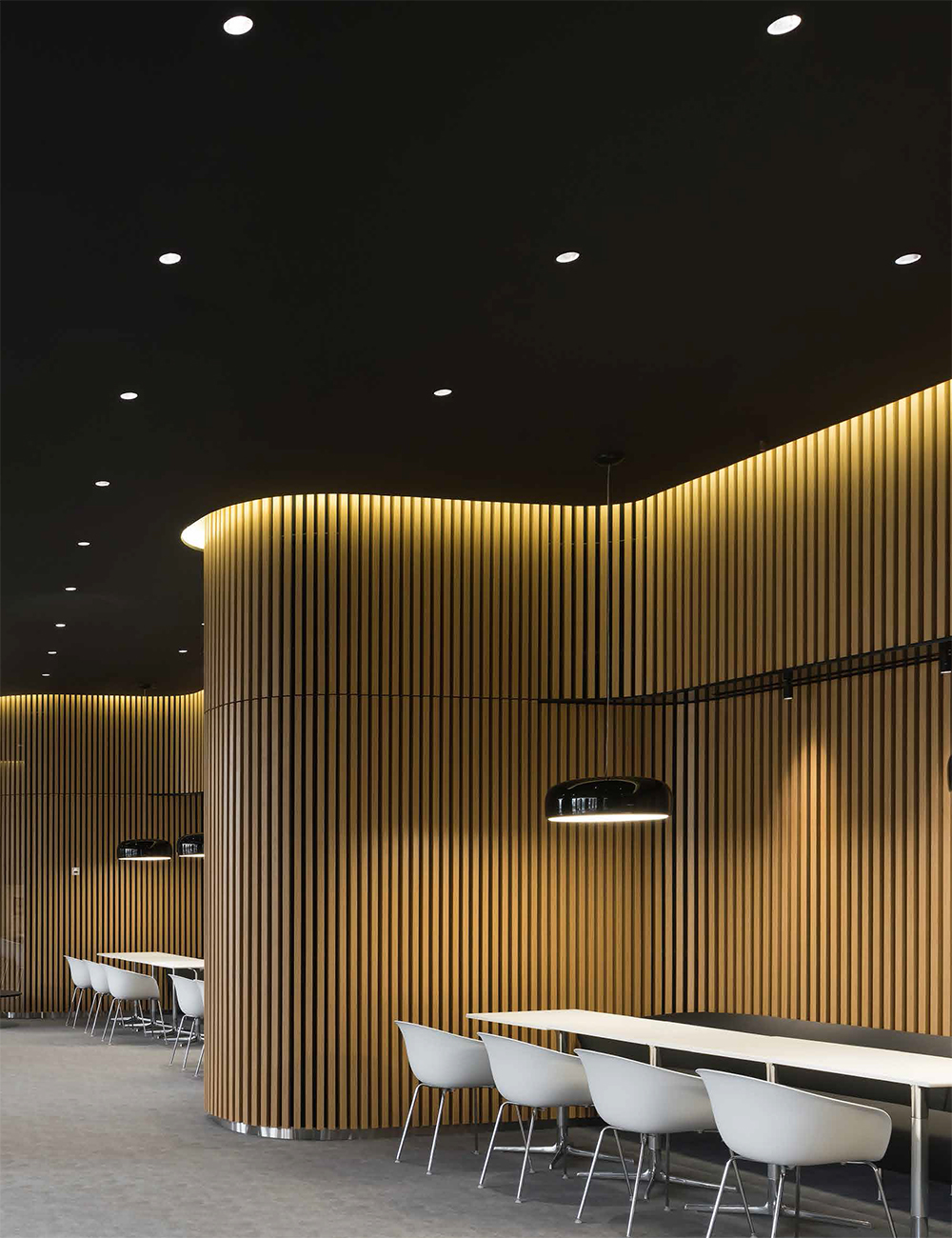 Engaging Illumination
The LEDs selected for iMAX luminaires have a chromaticity variation of less than 2 SDCM (Standard Deviation of Color Matching). Tight color control minimizes numerical difference throughout the CIE 1931 (x, y) chromaticity diagram from fixture to fixture, which gives the human eye a consistent visual perception of color spectrum across a space. The warm glow underlines the beauty and brilliance of different objects and surfaces in showrooms, stores, museums and galleries. It also creates a comfortable incandescent feel that is critical for hotels, restaurants, and high-end residences where the environment is purposefully rendered to impart a feeling of comfort, coziness and relaxation. Delta Light's Soft Dim LED technology replicates the dimming behavior of a conventional filament lamp. The dim-to-warm option provides smooth tuning along the CCT curve between 1800K and 2700K. This enables the creation of scenes and modes that can be aligned with the atmospheric requirement.
Optics
The optical system is the heart of every downlight and its role is to interpret the luminaire designer's intention to the full. iMAX's interchangeable optics are available to provide 6°, 29°, and 43° light distributions. A variable combination of computer optimized reflectors and lenses provides high efficiency transmission, smooth distribution and precise cut-off, while eliminating diode image. Beam control can be further optimized by a kit of iMAX® optical accessories.
The iMAX® honeycomb louvre with small hexagonal openings restricts the view into the luminaire and thus controls glare effectively. The black finish absorbs light and softens the contrast of the luminance.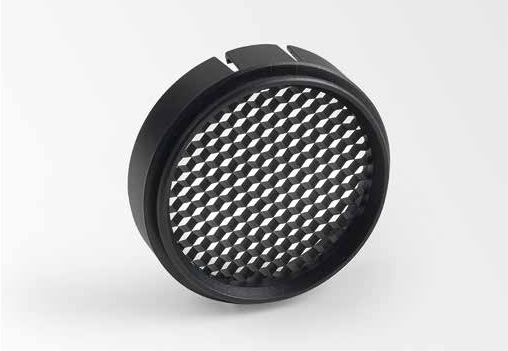 The iMAX linear spread lens has grooves running in a single direction, hence modifying the beam along one axis to create an oval shaped beam. The lens can also be used to create a long vertical beam or a long horizontal beam when it is fitted with the linear grooves parallel with the illuminated wall or vertically to the wall.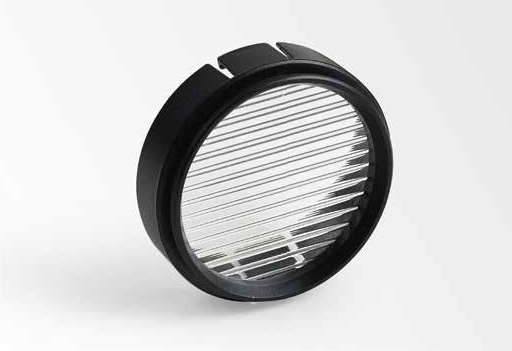 The iMAX spread lens is grooved with fine lines that intersect vertically and horizontally. This allows light to be spread softly along both axes and the beam spread to be enlarged in oval shapes in both directions.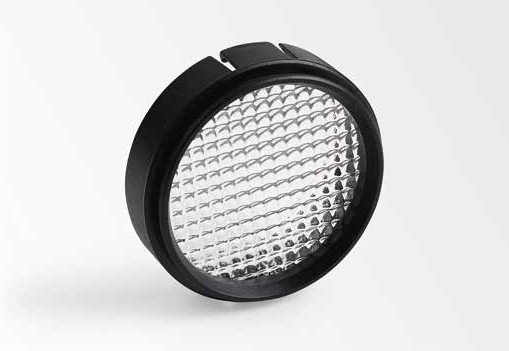 The iMAX softening lens features very fine grooves intersecting in three directions. The small diamond shapes disperse light, making it more comfortable and less straining on the eyes.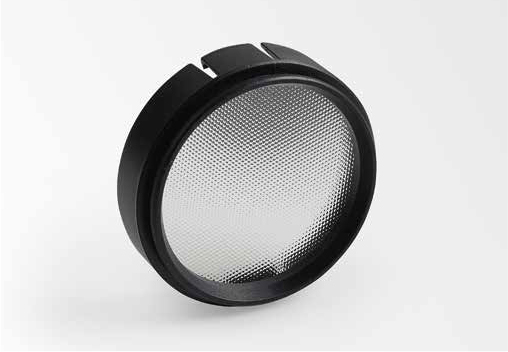 The iMAX SBL lens is sandblasted on one side to spread light in all directions for a shadowless beam.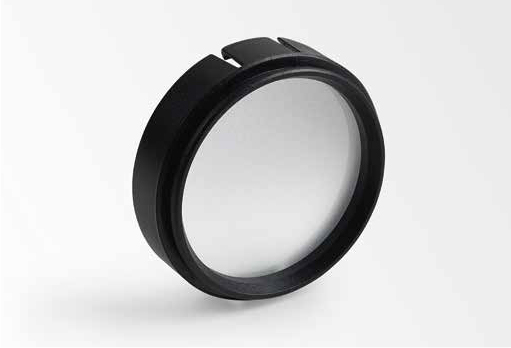 Construction
iMAX is designed and engineered to operate reliably, fit securely and install easily. The LED engine is attached to an aluminum heat sink which keep junction temperatures below maximum operating limit. Exceptional thermal management ensures reliable luminaire performance and color stability over the life of the light engine. The adjustable downlights have a tilt mechanism which allows the luminaires to be angled up to 30°. Height-adjustable LED engine in BR versions allows for variable recess depths, facilitating the integration into the ceiling. The fixed and adjustable versions in the range are available with a clear glass which gives the luminaire an IP54 rating for protection from water spray and dust ingress.
Driver and Control
The iMAX LED downlights are driven by an external power supply which is available in a variety of configurations. The remote high efficiency power supply provides high performance regulation over a wide load range. Multiple dimming solutions are available: DALI, 0-10V, phase dimming. An advanced lighting control solution based on the Bluetooth low energy standard allows Casambi-enabled iMAX downlights to be controlled and managed wirelessly from a mobile device (e.g., smartphone, tablet) via the Casambi app.