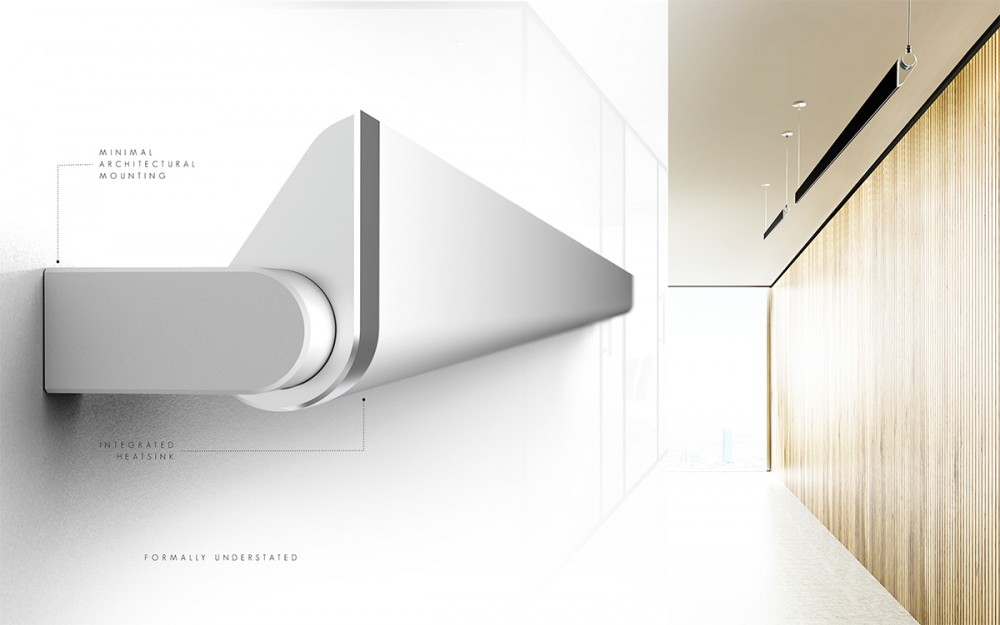 C5X from Insight Lighting is a linear wall-wash fixture that combines sleek architectural design and precise optical control with advanced LED technology for uniform and continuous wall illumination and visually pleasing, unscalloped accent lighting. The clean architectural design incorporates high efficacy LEDs and innovative wall washing optics that combine to an appealing wash of light. Fashioned in a semi-gloss white or black finish, C5X's minimalist aesthetics complement any interior architectural environment. A choice of mounting options make this product a universal choice for a variety of interior wall washing applications that require architecturally adaptive fixture mounting.
C5X is available in 24", 48" and 96" length options with integrated high performance LEDs in different densities that draw 3.5, 7, 11 or 15 watts per foot. The entire family includes eleven lumen packages ranging from 931 to 11,325 nominal delivered lumens (the 96" fixture is not available with 15 W/ft LED module). With a system efficacy of up to 133 lumens per Watt, C5X offers significant energy savings when compared to fluorescent luminaires as well as many competing LED products. With an advanced optical design that offers one of the highest peak candelas per Watt (cd/W) ratios in its class, C5X's high system efficacy translates to an industry-leading efficiency.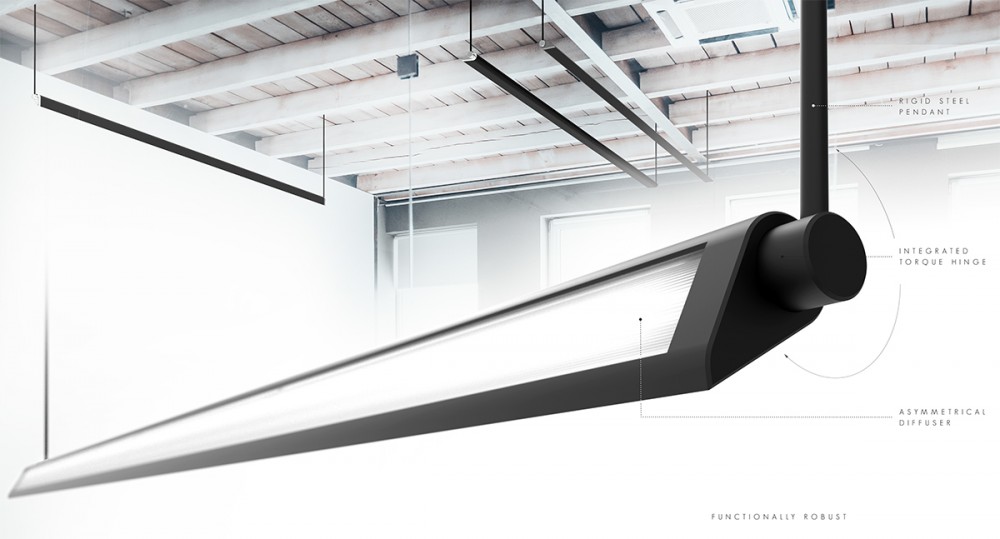 To ensure an outstanding quality of the light, C5X uses SMD LED packages that feature significantly smaller variations in correlated color temperature (CCT) and hue (Duv) than the industry limits set by the ANSI chromaticity standard. These LEDs are picked from one bin centered on the target CCT to ensure a color variation unnoticeable by the human eye and therefore optimal color consistency across the entire run of the fixture as well as the entire installation of multiple fixtures. C5X LEDs are available in multiple CCTs: 2700K, 3000K, 3500K and 4000K. They come standard with an 82 CRI which addresses most lighting requirement. The optional 90 CRI lighting delivers high fidelity color rendering for applications such as illumination of high-end merchandise, fine art, sculptures or artifacts in galleries, museums, and commercial showrooms.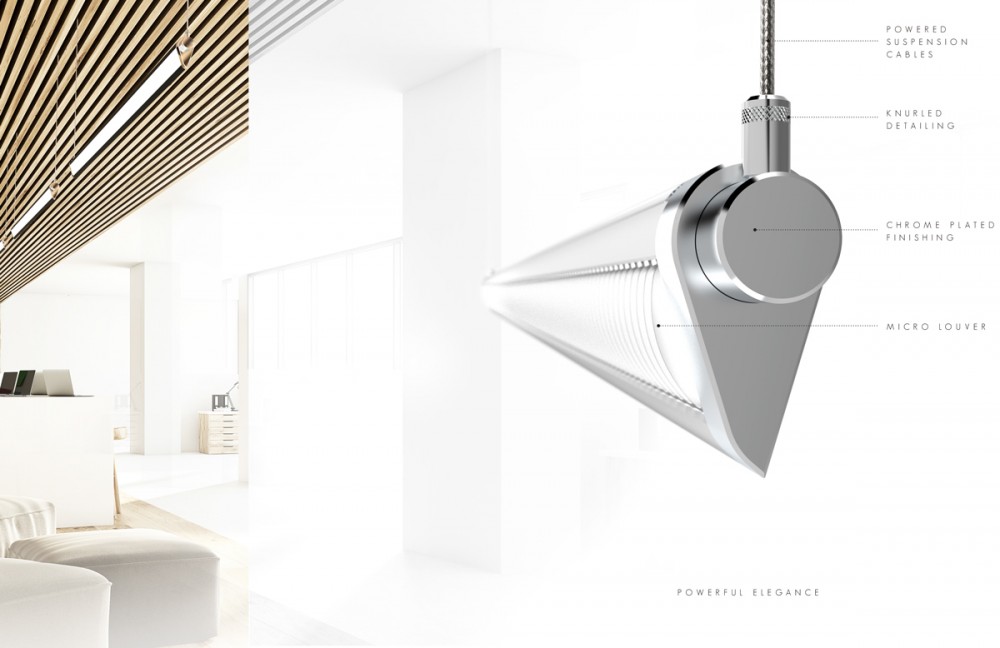 A state-of-the-art optical design maximizes volumetric illumination, eliminates wasted flux and creates just the right amount of highlight at eye level to elevate the visual drama. C5X's precision extruded acrylic lens minimizes pixelation and distributes light in a tightly controlled asymmetric pattern for homogeneous wall illumination without lateral light spill and light scallops. An optional micro-blade louver lens eliminates high angle glare. Two torsion-held internal hinges allow the linear fixture to be rotated to a maximum of 280 degrees. This enables a high degree of flexibility for precision aiming.
Constructed of extruded aluminum channels with die cast or machined aluminum end caps, the rugged housing is characterized by high mechanical strength, exceptional rigidity and clean product lines while providing excellent heat dissipation. An ultra-durable polyester powdercoat finish provides superior resistance to corrosion, ultraviolet degradation and abrasion. The enclosure of the remote power supply is made of14 gauge aluminum sheet metal, with pre-drilled mounting holes and a removable cover plate for easy wiring access. All metal parts, including the power supply enclosure, are painted to match fixture. C5X is ETL approved for dry and damp locations.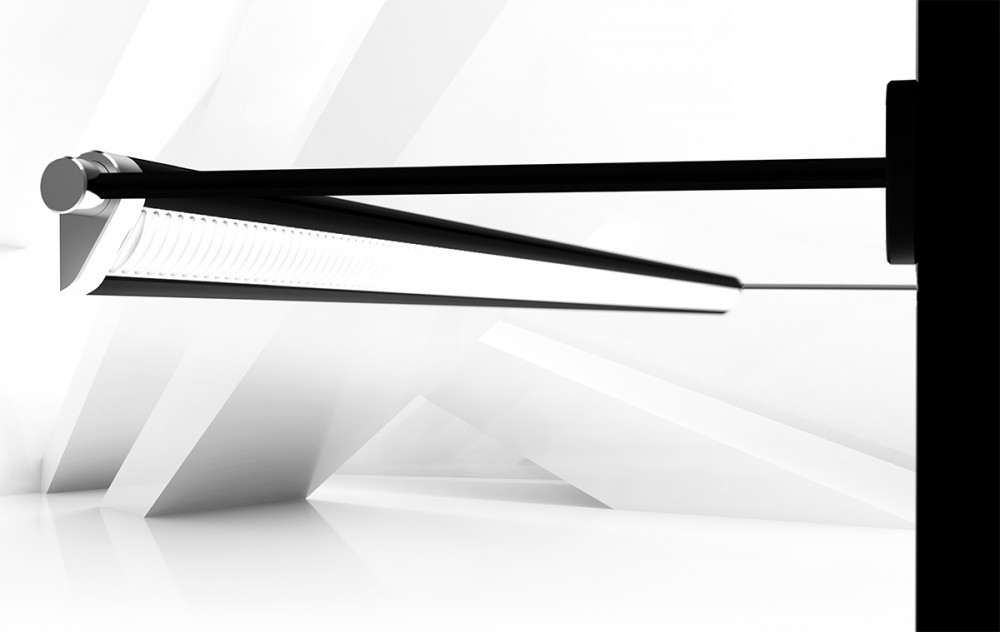 C5X is the industry's most versatile wash-wash fixture in terms of mounting. The fixture can be pendant-mounted using powered aircraft cables or stems, wall-mounted using extended arms (cantilever hangers), and surface-mounted. No exposed hardware. Junction boxes are available for all mounting options to maintain the aesthetical integrity of the interior architectural design.
C5X is powered by the remotely mounted CONTRA driver that operates on 120-277VAC and outputs 38VDC. Drivers are available with 0-10V dimming capability and can be dimmed down to 1% with Lutron Hi-Lume EcoSystem controls. The CONTRA driver is also offered as a plenum ready power supply. AC power is fed to the driver via 1/2" conduit (by others) and AC connections are made within the enclosure. All CONTRA drivers are 1/2" conduit ready. For pendant mounting, distance from power supply to fixture can not exceed 25'.