LED linear trunking systems
are continuous-row lighting assemblies that utilize trunking rails to integrate individual lighting fixtures/subassemblies which may include LED light modules,
power supplies
, lighting controls, emergency battery packs, and/or other functions. The flexible trunking systems can be configured in a myriad of variants to meet challenging demands for interior lighting in commercial and industrial buildings.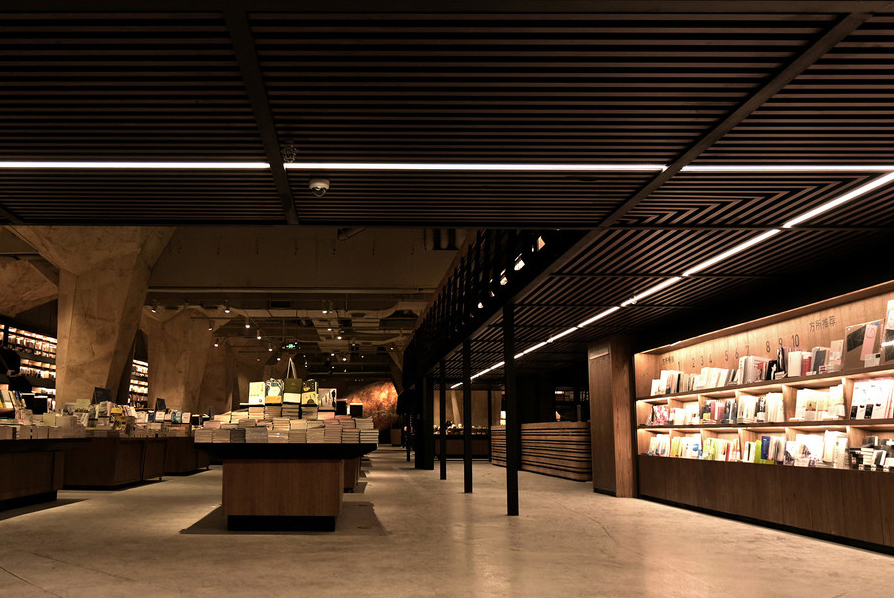 The Complexity of Lighting in Commercial and Industrial Interiors
Many commercial buildings and industrial facilities are often voluminous and come with complex infrastructure that demands attention to systems integration and planning. Lighting design for these spaces is not simply aimed to meet quality, quantity, and operational criteria. The interiors of large commercial buildings, such as supermarkets, hypermarkets, department stores, warehouses, distribution centers, trade centers, exhibition halls, office buildings and the like are more attuned to networking and control capabilities of the lighting devices as well as the overall life-cycle costs for lighting. The increasingly sophisticated building automation systems, such as energy management systems (EMS), have facilitated more intelligent lighting control algorithms associated communications capabilities in response to user interaction for improved performance, comfort, convenience, simplicity and security, as well as tremendous savings on energy and maintenance costs. This means that commercial and industrial interiors are frequently equipped with complicated lighting systems to address illuminance criteria and energy codes, while also desiring flexibility, adaptability, and compatibility with digital connectivity and control.
A Farewell to Fluorescent Lighting
The commercial lighting market had been dominated by linear fluorescent lighting because of the greater electrical efficiency provided by such lights, as compared to the extremely inefficient incandescent lamps. The higher efficiency (9-11%), higher efficacy (50-100 lumens/watt), affordable initial purchase cost, longer operational life lead to a ubiquitous deployment of fluorescent lamps in indoor applications such as commercial buildings, business offices, institutional buildings and industrial workplaces. Up until now, continuous row fluorescent lighting systems are still in abundance for large-scale open space applications (e.g. supermarkets, large garages, and industrial assembly lines) wherein linear fluorescent light fixtures are joined and aligned in an end-to-end relationship to provide linear illumination. Notwithstanding their advantages, fluorescent lighting has a number of limitations, such as: low power factor, high level of harmonic distortions, longer start-up time, poor dimmability, efficiency droop in high ambient environment, electromagnetic interference (EMI), ultraviolet emission, and disposal/recycling problems. Over the lifetime of fluorescent lighting systems deployed over large-scale commercial facilities, the expenditures associated with operating and maintaining these lighting systems are significant.
LED Linear Trunking Systems: Redefining Commercial Lighting
LED linear trunking systems are an energy-efficient, high performance and low maintenance alternative to traditional linear fluorescent lighting systems specifically designed for open space, low bay applications.
LED lighting technology
overcome many of the disadvantages associated with fluorescent lighting because of its significantly improved energy conversion efficiency, robust controllability, excellent durability and reliability, extended lifespan, instant-on/rapid cycling, and compact form factors. When it comes to the benefits of LED linear trunking systems, their incredible design flexibility, unmatched performance, ease of installation and sophisticated digital control open up new horizons for innovative commercial lighting schemes that are impossible with traditional lighting technologies and other
LED lighting systems
.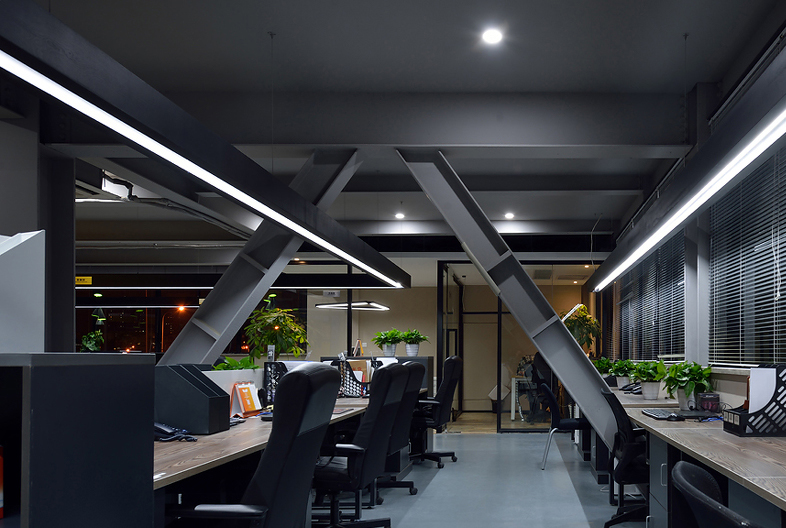 Unparalleled industrial aesthetics and lighting performance. LED linear trunking systems provide a sophisticated appearance with utmost linear consistence that is not possible with fluorescent lighting. The seamless trunking design allows for invisibly interconnecting the linear LED fixtures into rows of any desired length without visual interruption. The sleek, clean design and streamlined continuous lighting create a cohesion of industrial aesthetics that ensures application across multiple sectors. The unparalleled combination of industrial design and lighting performance is highly coveted by lighting designers and facilities managers.
Versatile photometric distribution. A multitude of light distribution patterns can be created with precision lens systems via a simple snap-on mechanism. Narrow beam angles are suited for illuminating aisle layouts and high rack spaces in warehouses and supermarkets. Wide beam patterns find applications in illuminating larger spaces like open plan offices, open retail and industrial production facilities. Asymmetric light distribution is designed for low bay applications to provide vertical illuminance for racks and shelves. Symmetrical light distribution directs light to shelf surfaces and highlights the goods that are on display. LED linear trunking systems are available with various optical systems to produce direct light for task lighting and indiret lighting for visual comfort and balance.
Robust functional scalability and complete control. Trunking rails typically come standard with optional 5, 7, 9 or 11-core through-wiring for basic lighting and
dimming control
such as DALI dimming, 1-10V dimming and DIM switch. Emergency lighting circuits come prewired to provide a sufficient level of brightness in the event of a power outage. This means that the system comes ready equipped to meet tomorrow's needs. The trunk rail wiring can be custom designed for complex applications such as integration of motion and daylight sensors, and other intelligent modules. The robust scalability and upgradeability ensure that the lighting systems come ready equipped to meet tomorrow's needs.
Networked fixture distribution, large-scale deployment. LED trunking lighting systems utilize rail connectors to enable the continuous-row electrical and mechanical connection, expanding the system's application range. These pre-assembled X, T and L plug-and-play rail connectors offer a plurality of trunking configurations which allow for versatile design flexibility and lighting continuity for large-scale illumination. The flexible trunking configurations offer virtually unlimited scalability for retrofit and expansion projects.
Modular installation, quick assembly. Linear trunking systems feature tool-free in situ assembly with pre-built components and modules. The pre-wired trunking rails can be surface-mounted and recessed, or suspended with corresponding mounting hardware such as with rods, chains or cords. The impressive simplicity of installation significantly minimizes upfront installation costs while improving productivity and making future upgrade an easy job.
LED Linear Trunking Systems vs. LED Panel Lights
Edge-lit LED panel lights
are one of the most popular
LED luminaires
for commercial buildings. The revolutionary edge-lit architecture overcomes the downside of point light sources and produces soft, low-glare and homogeneous light across the diffuser panel. These low profile surface emission luminaires recess seamlessly into existing standard suspended ceilings. The clean, streamlined look and outstanding performance make
edge-lit LED panels
a favorite lighting product for office spaces, educational facilities, restaurants, meeting rooms, and hospitals -- anywhere bright, aesthetically pleasing diffused light with minimum glare is required for general purpose lighting.
LED trunking systems and LED panel lights represent different system designs of LED-based luminaires. The linear lighting systems are advantageous in creating a modern, structured ambiance for large, open-plan buildings whereas surface lighting panels are desirable for grid ceiling installations to upgrading and replacing fluorescent troffers.
LED panels
are only suitable for diffuse ambient lighting in office environment. LED linear trunking systems are designed for optimum performance in a wide range of applications because of their versatility in photometric distribution on horizontal and vertical illuminance levels. The linear lights can be installed as standalone fixtures or connected seamlessly to form a continuous linear run. Virtually every commercial buildings and low bay industrial areas can be illuminated by modern linear lighting systems.
Last but not least, LED linear trunking systems are much more robust than
LED panel lights
in terms of lighting control due to their networked system architecture. This is one of the key characteristics that LED linear trunking systems differentiate themselves from other LED lighting fixtures in the era of smart lighting.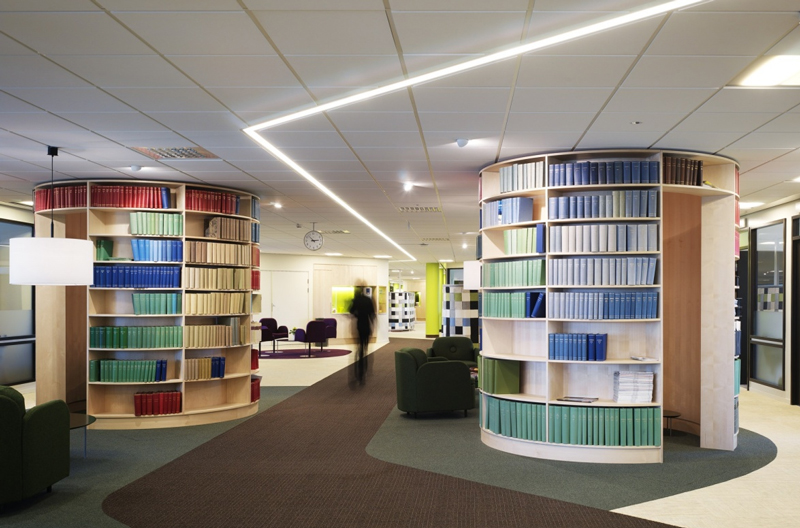 Born for Internet of Things (IoT)
Networked LED trunking systems are poised to play a major role in the
Internet of Things (IoT)
. Rather than merely an energy efficient lighting product that reaps the benefits of solid state lighting technology, LED trunking systems are of strategic significance in the revolution of lighting technology that the industry is experiencing. While
commercial lighting systems
are primarily intended to be functional, networked lighting systems are one of the important elements of an IoT infrastructure. An LED linear trunking system is a distributed lighting network which comprises a plurality of individual lighting modules with each serving as uniquely addressable node in communication with one another through wired connection. The LED linear trunking system can act as an interactive sensor network that provides the network connectivity and monitoring capability, churning out huge volumes of data for intelligent lighting management. The natural IoT adaptability of networked LED trunking systems significantly improves the power efficiency, reduces maintenance costs, simplifies asset management, and offers intriguing possibilities for sophisticated user interactivity.