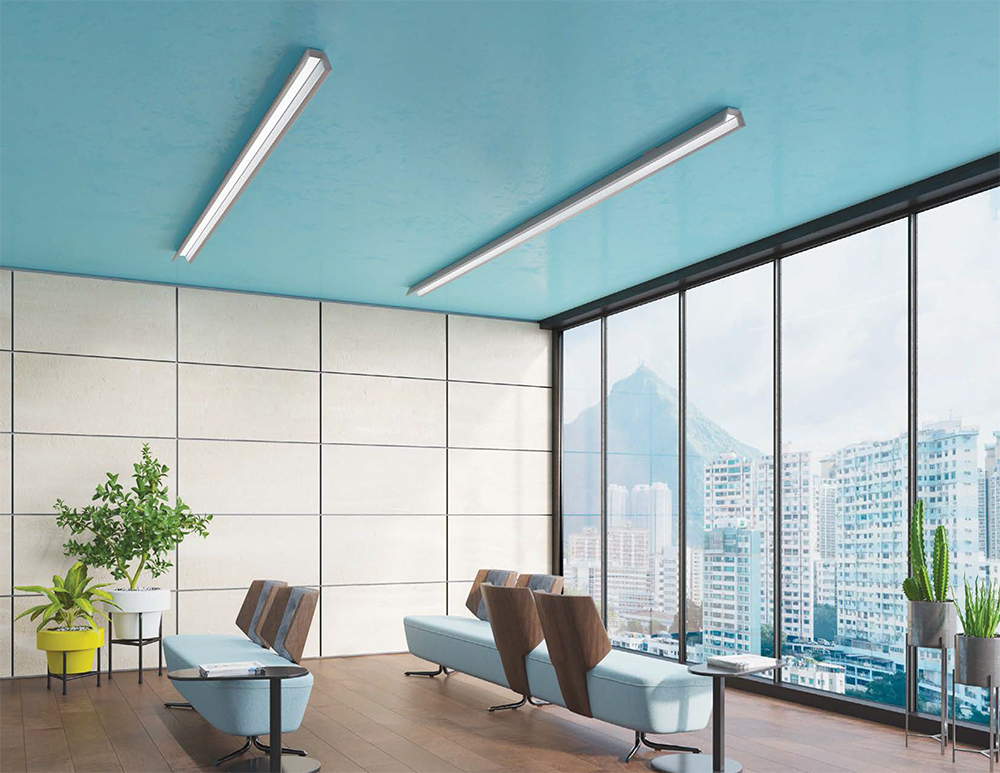 Built on the core of the patented SurroundLite technology developed by Axis, the Zen linear lighting fixture makes a distinctive statement in any architectural space with its innovative optical design, advanced engineering and high-flying performance. The architectural LED fixture delivers a triforce of quality lighting, contemporary aesthetics and tremendous energy efficiency that enable architects, contractors and designers to bring their visions to life. This family of office lighting solutions are designed to provide visually comfortable environments for both individuality and teamwork as well as concentration and communication. Outstanding quality light supports creative and productive work that takes place at desks. Sleek fixture design and versatile mounting options accommodate integrated architectural presence with prestigious interior design concepts in modern offices.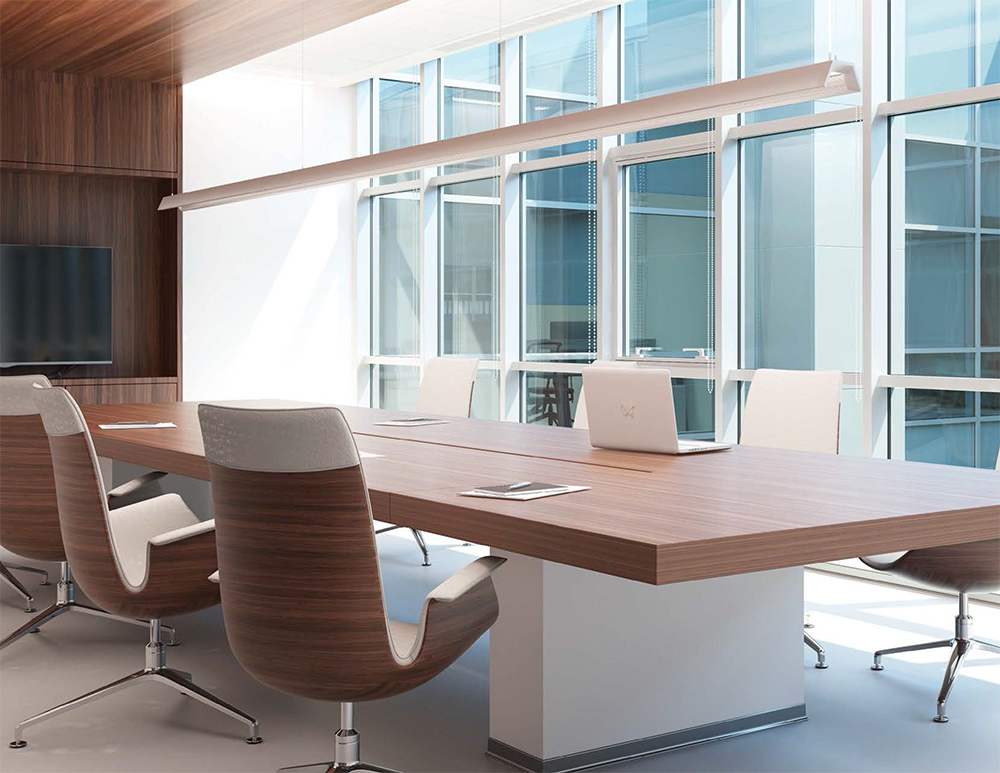 The Zen Series linear LED fixtures feature an inverted-U form in cross-section. Light radiates downward from regressed linear LED module through the central SurroundLite light guide. The side wall shields provide glare control and optimizes beam spread. Axis' unique SurroundLite optic system is engineered to deliver high visual comfort. Excessive luminance and high contrasts which are typical of LED lighting can either be visually fatiguing or uncomfortable sources of glare. Axis SurroundLite is based on the fundamental physics of how light interacts with matter. The exclusively engineered acrylic lens is made of precisely coded and aligned molecules which shape LED light emission in all three dimensions. The diffusion mechanism based on this 3D light distribution effectively softens high intensity luminance and provides excellent light uniformity without sacrificing light transmission.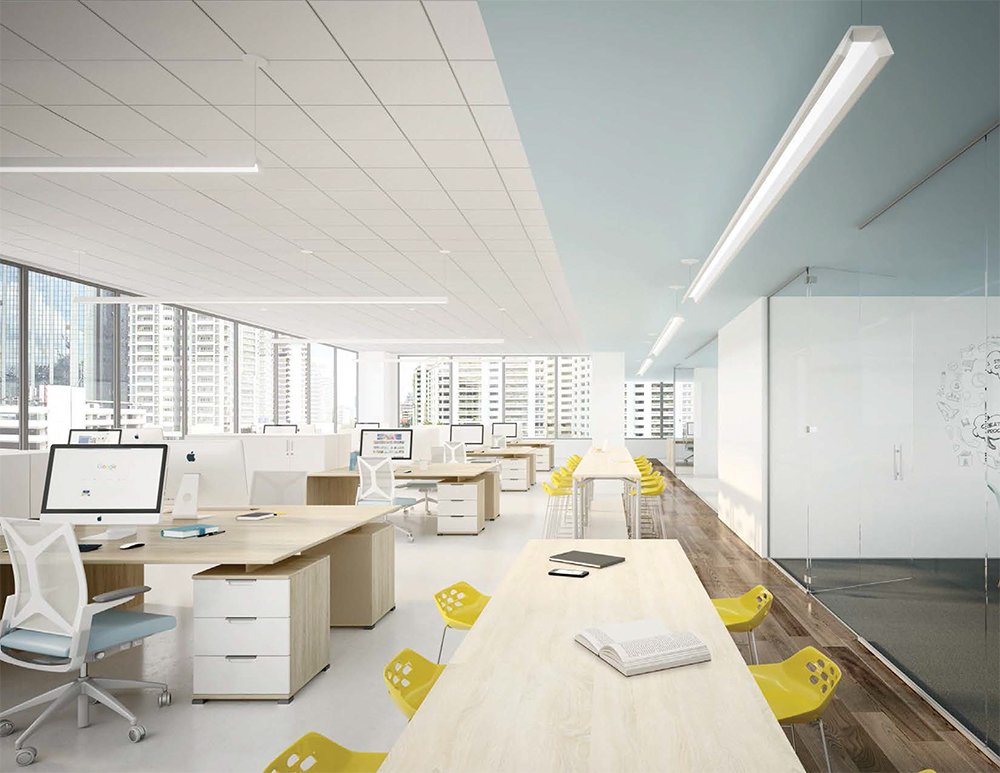 With SurroundLite built-in diffusion that evenly distributes light to avoid excessive luminance, Zen produces visually appealing illumination across the entire run of the fixture in the non-Lambertian 3D spherical batwing light distribution pattern. A systems approach in optical engineering maximizes visual comfort and allows for comfortable visual adaptation. Side wall shields provide clean patterns of light with optimal cut-off as well as excellent glare mitigation with a baffled design. These aluminum side walls are either layered with microgroove spotless lenses or grooved to absorb and trap extraneous light thereby relieving weary eyes. The pendant version provides a balanced combination of downlight and uplight which prevents a cave-like effect and improves ambient aesthetics.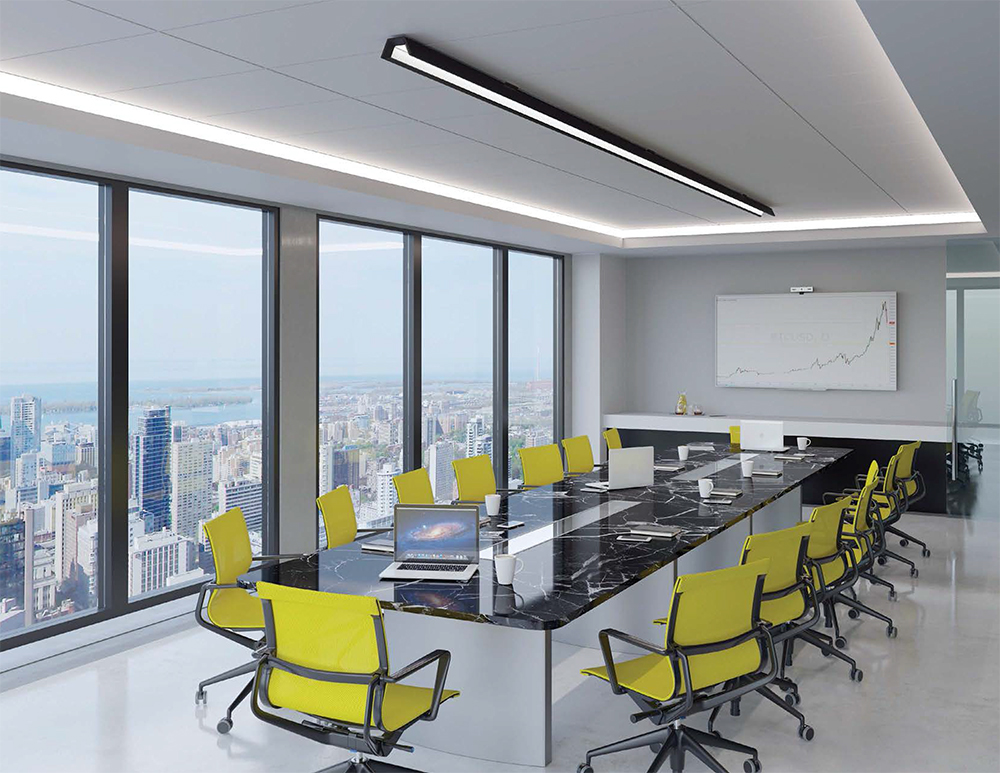 Visual comfort and visual acuity are two critical factors in creating a comfortable, attractive environment that helps yield high workplace satisfaction and consequently enhanced organizational productivity. Aside from a cutting edge optical design that provides soft illumination with perfect luminous uniformity, the Zen Series architectural light fixtures are equipped with light source from top tier LED brands. These high performance LEDs are available in 80+ CRI and 90+ CRI versions. The 80+ CRI LED fixtures are designed for less visually demanding tasks or transitional spaces such as reception areas, lobbies, corridors and stairways. The 90+ CRI linear lights provide spectrally enhanced lighting which provides faithful color reproduction thanks to the uniform spectral power distribution (SPD) at all wavelengths of the visible radiation spectrum. These fixtures are designed for visually demanding or color-critical tasks, including reading and writing tasks as well as other sustained office work.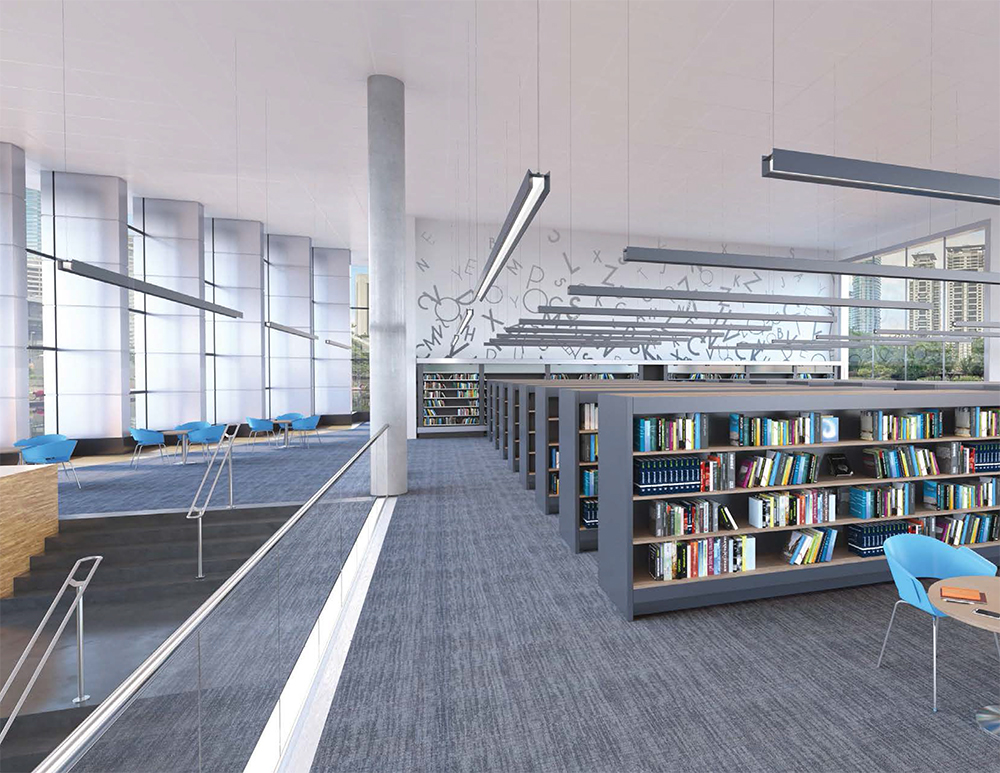 The Zen Series linear LED fixtures are available with lumen packages ranging from 400 lm/ft to 1000 lm/ft. 2700K, 3000K, 3500K, and 4000K color temperature options allow lighting designers to create the perfect atmosphere for different zones. 3 step MacAdams (SDCM3) LED binning centered on target CCT ensures exceptional color consistency from fixture-to-fixture. Efficient thermal dissipation provided by the extruded aluminum housing (0.075" nominal) ensures a relatively low junction temperature, resulting in a light fixture that is exempt from excessive lumen depreciation and color shift. Operation at lower drive currents further extend LED life. The LEDs incorporated in Zen lighting systems are rated to perform in excess of 50,000 hours at 85% lumen maintenance in 25°C ambient temperature based on measurements that comply with IES LM-80.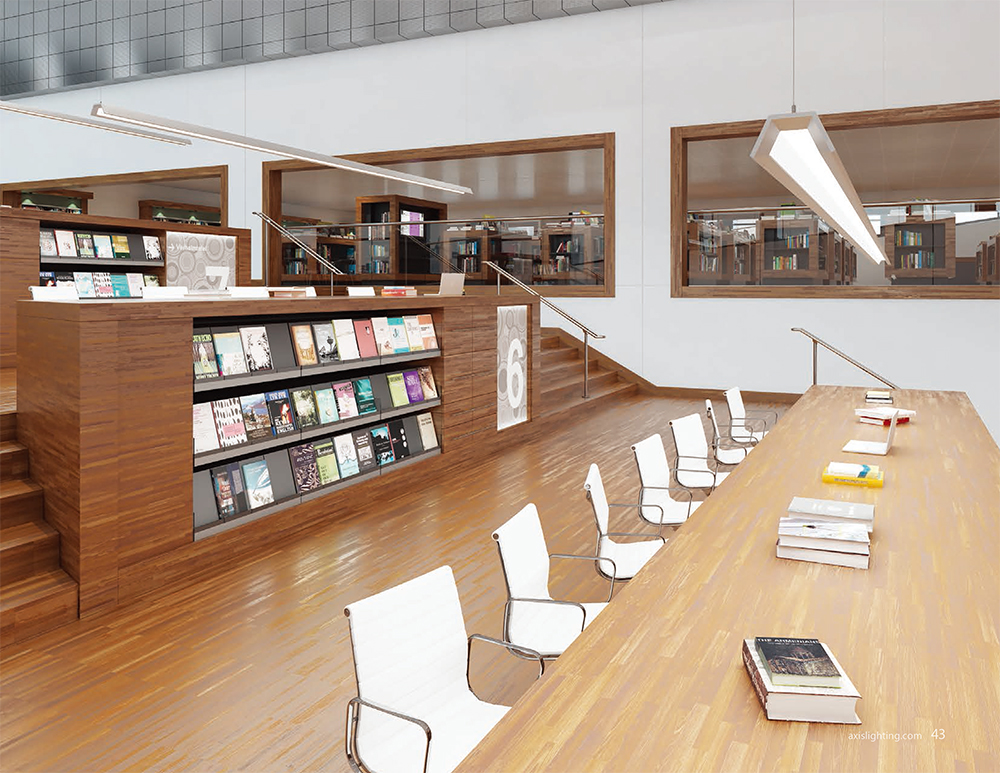 Integrated system engineering brings architectural aesthetics, rugged mechanics, advanced power electronics, and state-of-the-art optics all together in one complete solution. The self-ballasted lighting system has a built-in LED mini-driver which is one of the smallest of its kind in the world. This constant current driver works on standard universal voltage (120-277V) and provides high efficiency AC/DC power conversion as well as low ripple output current for flicker-free lighting. The driver offers 0-10V analog dimming control for an adjustable output range from 2-100%. The recessed version can be integrated with external dimmers and controls including a choice of Lutron drivers (Hi-Lume A-Series EcoSystem 3-Wire Control, EcoSystem H-Series, EcoSystem 5-Series, Hi-Lume® A-series 2Wires Forward Phase) as well as DALI, DMX or line voltage controls. Integral emergency battery packs or emergency circuits can be incorporated as well. All versions support integration with remote battery packs, daylight sensors, occupancy sensors and wireless dimming control.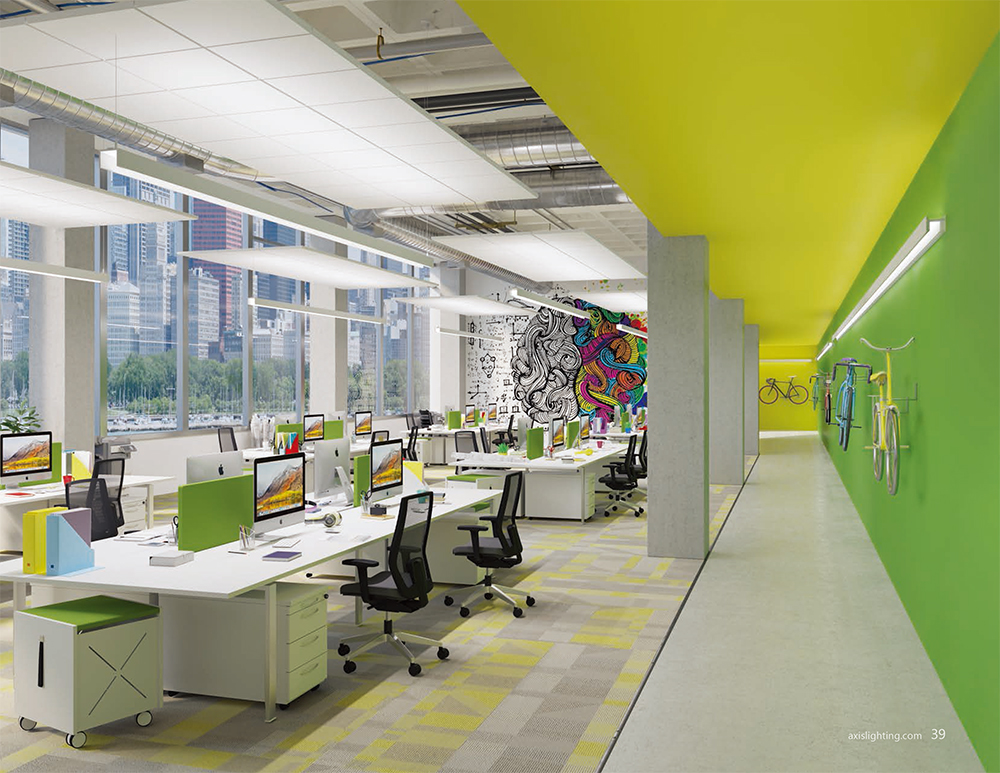 A multitude of length (2'-12') and mounting (recessed, suspended and surface mount) options allow the installation of Zen linear LED fixtures to be better coordinated with the interior design and architecture. These architecturally versatile fixtures can be installed in a variety of interior spaces, including open-plan offices, private offices, and conference rooms. The recessed fixture is designed to accommodate common ceiling conditions: t-bar 9/16", t-bar 15/16", screw slot t-bar, tegular 9/16", tegular 15/16", drywall flange and drywall spackle flange. The pendand fixture is available for drywall+cable (36" std.), TB/TG 9/16+cable (36" std.), TB/TG 15/16+cable (36" std.), ST+cable (36" std.), or drywall+stem (18" std.) mounting. The fixture can even be wall mounted to provide downward wall grazing and ambient illumination. Runs of ZEN that are greater than 12ft in length are designated as systems. This means that the run is comprised of a combination 4ft and/or 8ft sections to be assembled on site using Axis' joining system.