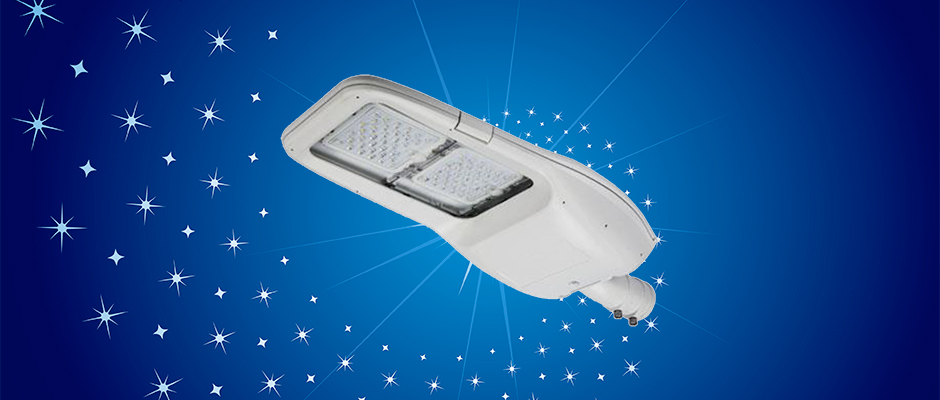 The T12A Series LED street lights from HPWINNER are a robust family of totally optimized LED street and area lighting systems designed for a wide range of applications that require medium intensity lighting. The T12A family features a trendy design and incorporates HPWINNER's in-house developed lens systems and LED modules into a highly engineered system to maximize target illumination performance with high light output, high efficacy and high reliability.
T12A LED street lights are constructed with a rugged die cast aluminum housing featuring a dirt-resistant shape that ensures very low dirt depreciation while maintaining the integrity of the airflow requirement. The LED modules utilize metal-clad aluminum circuit boards to spread heat uniformly and efficiently to the aluminum housing. Optimized thermal management enables T12A to achieve the full potential of Lumileds LUXEON 3030 LEDs throughout their entire functional life. Precision-molded lenses are indexed to the MCPCBs to ensure consistent optical alignment for optimal luminaire spacing and improved uniformity with reduced offsite visibility and on-site glare. The optics of T12A are available with IESNA Type I and Type II distributions.
The T12A Series is offered in a selection of models across the 30W-240W range, with lumen packages in efficacy versions which can be scaled from 95 to 132 lumens per circuit watt. T12A LED luminaires utilize high PF, low THD Inventronics LED drivers, with the rated current ranging between 530 to 1,050 mA. These high efficiency drivers are designed to accurately regulate LED current independent of supply and LED forward voltage variation. The drivers are mounted in direct contact with the casting in a weathertight compartment to promote low operating temperature.
T12A LED street lights are IP66 rated for all weather applications. A hinged door opens upward to provide toolless entry for ease of serviceability and upgradability. A tempered clear glass lens is sealed to door frame by a one-piece silicone gasket. The luminaire head joint provides tilt-swivel inclination angle in the range of +/– 15 in 3° increments.