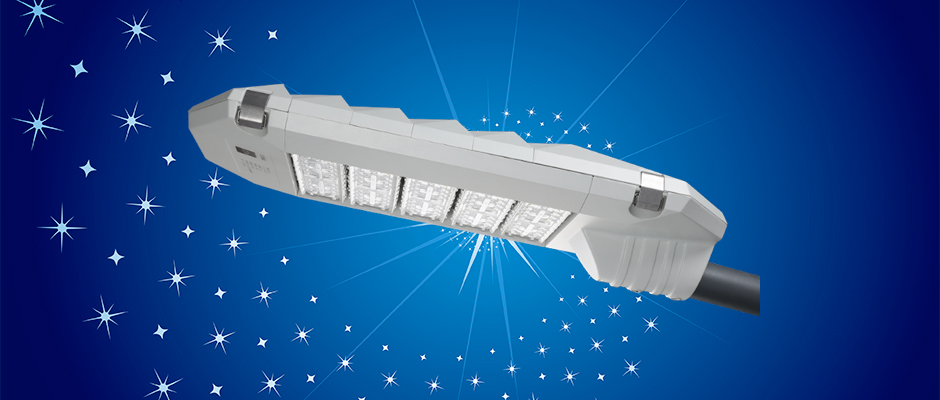 The T32A Series LED street lights are a distinctive line of roadway lighting solutions among HPWINNER's modular family. The luminaire seamlessly integrates HPWINNER's core portfolio of proprietary lighting solutions with advanced thermal, optical and mechanical design to provide levels of reliability and efficiency that are tough for its competitors to beat. The T32A Series
street lights
incorporate all the critical design elements needed to deliver exceptional value for energy and budget conscious, and performance critical projects.
T32A blends technology, design and function to deliver an industry-leading system efficacy of up to 160 lm/W and offers the maximum hours of operation with L70 rated lumen maintenance. Modular design accommodates an array of configurations and customizations, including 21 power packages that range from 40 to 420 watts, and optical distributions of IESNA Type I, II, III, IV and VS. The heart of T32A LED street lights is the robust LED light engines in-house developed by HPWINNER. Utilizing high efficacy, hot-color targeted Lumileds LUXEON 3030 LEDs and precision engineered optics, these LED modules produce unmatched quality of light with an exceptional combination of lumen output and efficacy.
Built using Lumileds' high reliability flip chip ceramic-package technology, the HPWINNER M1A, M2A and M8B LED modules incorporated in T32A offer unprecedented reliability due to improved chip-level thermal performance and reduced risk of electrical open circuit failure. Serial connection of LEDs in conjunction with current balancing regulation from the LED driver prevents catastrophic failures of the whole LED string upon an electrical short of a single LED. The constant current Inventronics LED driver features a high string current accuracy, intelligently manages string faults and maintains very high efficiency.
An integrated thermal management system utilizing thermal conduction and convection has been designed to ensure the LED junction temperature is always maintained below the maximum allowable value per the manufacturer's recommendation. The integral heat sinks of LED engines provide an adequately dimensioned cooling path. The wedge interfacing structure distinctly strengthens the heat transmission. The ventilated luminaire housing is optimized for natural convection to facilitate vertical air flow.
The modular light engines are tightly sealed by a double-lock coupling silicone gasket to provide IP66 weatherproof protection. The LED drivers are housed in rugged extruded aluminum enclosure and are IP67 rated. The LED engines and electrical components can be accessed without tools via a hinged door with quick-release stainless steel latches. The T32 is designed to accommodating tenons up to 2.5" (63mm) in diameter. The aluminum housing is coated with a thermoset super TGIC polyester powder paint to ensure durability against adverse weather conditions while providing optimal color and gloss retention.