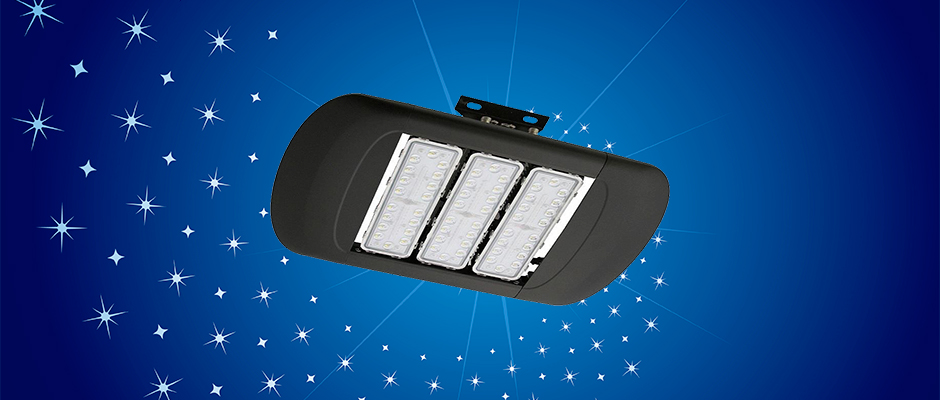 The HPWINNER TS11A Series LED tunnel lights are a family of a modular, sealed plug-and-play LED lighting systems specifically designed for tunnels, underpasses and transits. This product family has been designed to include all the critical elements needed to address the complex and highly specialized needs of tunnel lighting. TS11A features precision molded optics, robust construction, excellent thermal management, compatibility with controls, high ingress protection, flexible mounting configurations, ease of maintenance and good upgradability.
HPWINNER's TS11A family of LED luminaires are available in multiple electrical, optical, and efficacy models. The modular configuration offers design flexibility with the availability of wide wattage options that range from 40 to 480 watts and a choice of optical distributions customized for tunnel and underpass applications. The innovation of TS11A revolves around HPWINNER's in-house developed modular LED lighting engines. Utilizing flip-chip packaging technology to maximize thermal interfacing area and reduce electrode shadowing losses, the high-performing LUXEON LEDs boast the efficacy and reliability required by outdoor lighting. Wiring of LEDs in series combined with the current balancing scheme of Inventronics driver prevents catastrophic failures of the LED string upon the short failure of a single LED.
The modular light engines are equipped with specialized tunnel optics. These injection molded lenses are precision designed to create consistent distributions in the direction of targeted application. Optimized photometrics for probeam and counterbeam designs provide a high level of customization to illuminate any tunnel geometry according to the project specifications. The UV stabilized, impact resistant lens is sealed to the circuit board with a double-lock coupling silicone gasket without using screws, resulting in a high ingress protection for the optical assembly.
A variable number of LED modules are framed up in a die cast aluminum housing, creating a consistent thermal path from LED junction to the modular heat sinks, and finally the luminaire housing. The ventilated design also promotes convective heat transfer for enhanced thermal dissipation. The aluminum housing is polyester powder coated to ensure high corrosion resistance. The rugged construction provides superior vibration resistance.