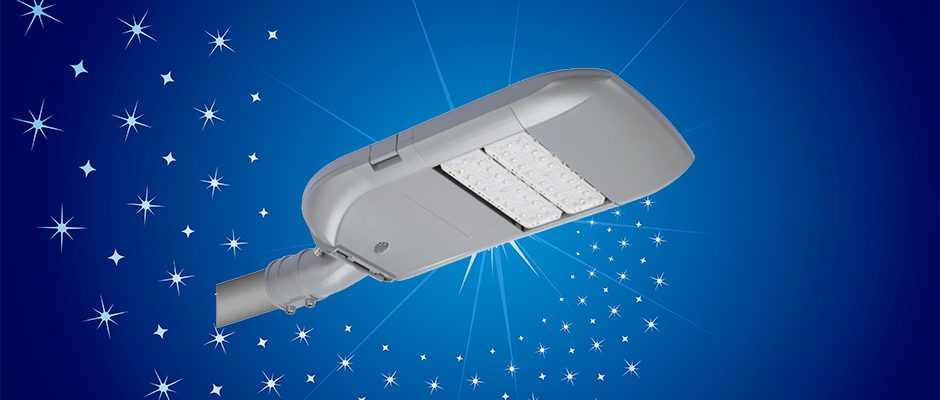 The T19E Series LED street lights from HPWINNER provide innovation through a modular architecture that maximizes the design flexibility to suit various applications including streets, roadways, overpasses, parking areas, recreational bike paths, pedestrian walkways, municipal lots and other traffic areas. This product family combines a low profile design that unobtrusively melds into any environment with the mounting angle flexibility of both pole top and side entry options. This series is also compatible with daylight harvesting controls, providing automatic dusk-to-dawn operation.
The multifunctional
street and area lights
deliver an array of wattage options and lumen packages thanks to HPWINNER's patented modular LED lighting technology. The T19E Series is available in 40W, 50W, 60W, 80W, 100W, 120W, 160W, 180W, 200W, 240W, 250W, 280W, 300W, 350W and 360W models, with initial delivered lumens ranging from 4,600 lm to 40,250 lm (110-120 LPW efficacy) or from 6,200 lm to 54,250 lm (150-160 LPW efficacy). This product family is equipped with high-efficiency, injection-molded optics that are precisely designed to shape the distribution and microstructurally optimized to create smooth and uniform light emissions. These refractive lens systems provide a choice of 15 beam patterns that cover all IESNA Type 1, Type 2, Type 3, Type 4 and Type 5 distributions.
The exceptional thermal management in T19E together with the high performing Lumileds LUXEON 3030 LEDs, premium optics and high efficiency contributes to optimal illumination, reliability and longevity. From geometrically optimized and performance engineered heat sinks integral to the modular light engines to the ventilated, convectively enhanced luminaire housings, T19E luminaires come with an extremely efficient design of the thermal path from the LED junction to the surroundings. Well-designed thermal management allows the LEDs to achieve high efficacy and flux at a drive current as high as 1,200 mA while maintaining an exceptional lumen maintenance.
High reliability is underpinned with chip level optimization and advanced LED drivers that protect the connected LED modules. The ceramic-based LEDs operate at high temperatures with no degradation in lumen output and reduction in rated lifetime. Flip chip bonding technology eliminates the risks of open circuits. Power serialization prevents catastrophic failures of the whole LED string in the event of a short circuit on a single LED. The full featured Inventronics LED driver provides current balancing regulation to address the issue of current hogging or overstressing LEDs due to current imbalances. A built-in a surge protection module (SPD) protects the LEDs and electronic components from transient line surge up to 10kV/5kA.