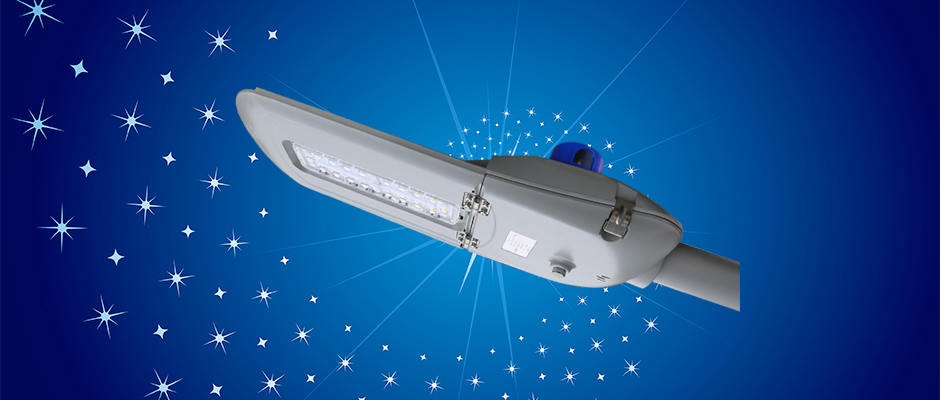 The T1D Series LED street light from HPWINNER is a versatile luminaire system for pedestrian walkways, residential streets, outdoor site lighting, parking lot lighting, and general area lighting. HPWINNER leverages its technical expertise to efficiently address both the optical and thermal challenges associated with outdoor LED lighting. T1D incorporates HPWINNER's in-house developed modular light engines that provide the ability for lighting systems to be fine tuned to customer-specific lighting requirements.
T1D makes best use of the unique qualities inherent in Lumileds LUXEON 3030 LEDs which are integrated in the highly engineered HPWINNER modular LED engines. The luminaire provides a superior overall system solution when a project demands high lumen output, enhanced efficacy and failsafe operation. T1D operates at 30, 40, 50 or 60 watts of electrical power with a system luminous efficacy of up to 120 LPW. A wedged connection between the light engine heat sinks and luminaire cast flutes provides integrated thermal conduction. Air flow inlets are created through the ventilation holes of luminaire housing, allowing for vertical air flow over the LED. Optimized conductive and convective cooling design ensures low LED junction temperature and 60,000 hour rated lamp life with 70% lumen maintenance.
Modular LED engines inside the T1D lighting system utilize custom engineered TIR optics providing optimally controlled and uniformly distributed light. The optical systems produce IESNA Type 1, Type 2, or Type 3 light distributions. An adjustable inclination mechanism allows for a +5° to -5° tilt in 2.5° increments to facilitate photometric adjustments on site. The robust light engines are fully sealed and IP68 rated to be dirt, insect and water proof by using a screwless locking design, in which a double-lock coupling silicone gasket is tightly bonded to the circuit board without using screws. This unique design ensures the highest level of watertight protection because it completely blocks the ingress path of water and moisture penetration through the screw holes.
The constant current LED driver is mounted in a separate compartment, thermally isolated from the optical assembly with an ingress protection of IP65. The swing-down, hinged door provides toolless access to the driver and terminal block. The NEMA photocell-ready configuration provides the ability for dusk-to-dawn control.