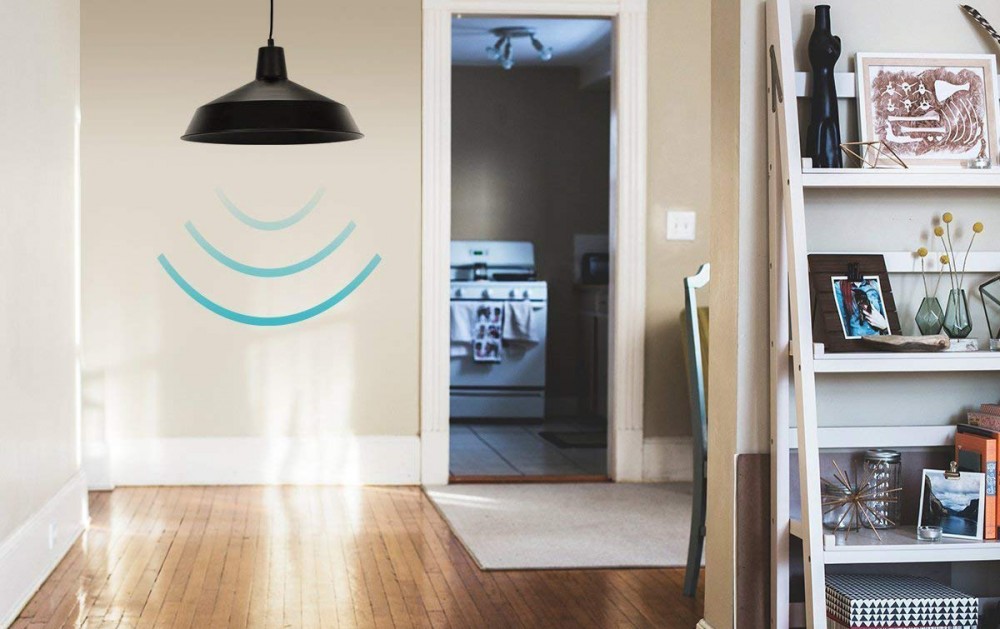 Sengled Boost
A19 smart bulbs
are designed to conveniently extend the coverage and improve the signal strength of your wireless network while delivering dimmable, evenly distributed light specifically created to provide a perfect ambiance for your home. Sengled offers a very affordable and simple way to add a performance boost to your Wi-Fi coverage and help your signal reach the far ends of your house. The smart bulb turns your dead zones into connected zones and allows you to stream video, make Internet calls and play online games using your smartphone or tablet from anywhere in your house without lag. Adding a Sengled Boost to Wi-Fi network will increase your coverage by up to 1,000 sq. ft.
The Boost smart bulb integrates a Wi-Fi extender module which supports Wi-Fi IEEE 802.11b/g/n standard in the 2.4GHz band. Its maximum output power in IEEE 802.11b, IEEE 802.11g and IEEE 802.11n is 20, 18 and 15 dBm, respectively. Two built-in antennas delivers stronger, highly targeted Wi-Fi up to 300 Mbps for improved throughput and signal quality. Sengled Boost can be configured to operate in access point (AP) or repeater mode to re-broadcasts the WiFi signal received and create a second network in a Wi-Fi dead-zone or a place with weak wireless signal. State-of-the-art mesh technology allows Boost to distribute signals efficiently and lets you keep more devices connected at the same time. The Wi-Fi booster uses 64/128 Bit WPA-PSK, WPA2-PSK, WPA or WPA2 protocols for security and connects to networks secured with WEP64, WEP128, TKIP, or AES encryption.
The bulb includes a 6W LED module which produces 470 lumens with an opal diffuser and 550 lumens with a clear diffuser. The opal finish of the polycarbonate diffuser ensures a smoothly dispersed, softened light with minimal glare. The clear diffuser produces a clear, sparkling light with higher brightness. The light features a warm white tone of 3000K is good for relaxing and soft comfort. The polycarbonate material of the diffuser as well as the solid state SMD packages also offers shatterproof construction and complete impact protection. The energy efficient bulb is built to offer long-lasting, reliable performance with effective thermal engineering, which is crucial to the life and the performance of the LED module and thermally-sensitive electronic components.
The free Sengled Boost app which is available on the iTunes App Store and Google Play allows you access and manage your network and control the light settings using any iOS or Android mobile device. Switch the light on and off, dim a bulb or a group of bulbs for the most comfortable brightness. Take control of your lighting experience from anywhere using your smartphone. Enjoy the convenience of hands-free lighting with the blazing fast speed of network connection.
Product features
Wirelessly connects to your router and eliminates signal weak spots and dead zones for whole home coverage.
Setup, dimming, and on/off control for iOS/Android devices via app.
Universal socket and compact design accommodate a variety of installations.
High efficacy LEDs, precision manufactured optics, high efficiency driver.
Superior thermal management for enhanced reliability and performance.