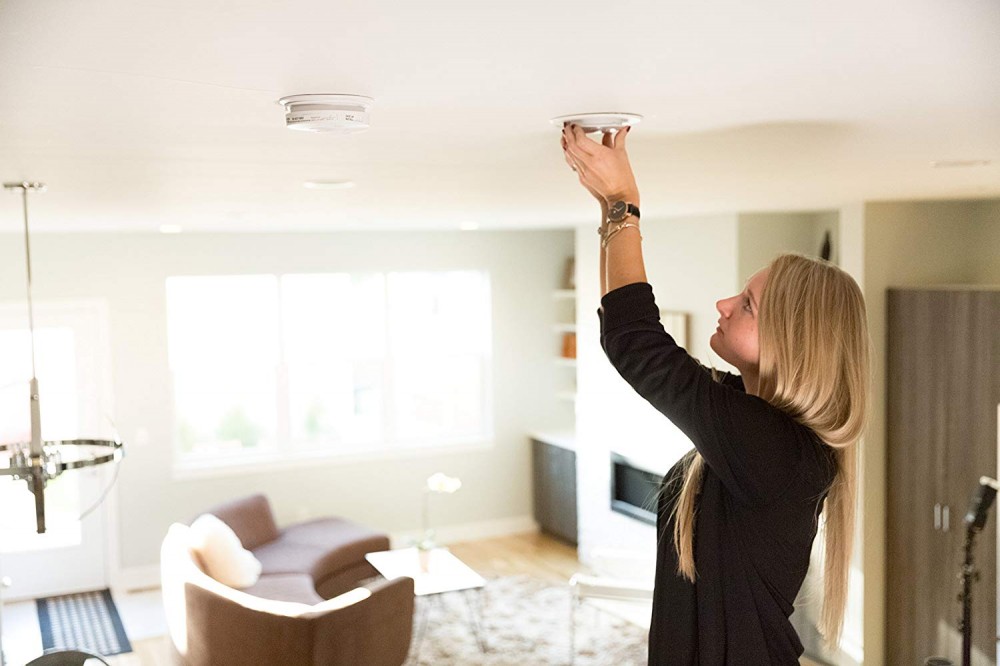 Bring rich and powerful audio into your life and enjoy high quality
connected lighting
with Sengled Solo Pro, a
Bluetooth smart bulb
that combines cutting edge LED technology and high-fidelity stereo. Utilizing state-of-the-art electronics, Solo Pro perfectly addresses connectivity expectations in the IoT (Internet of Things) era and offers a robust smart lighting solution that intelligently integrates wireless control into a highly engineered system with dual light and audio capabilities. The all-in-one system in a standard BR30 form factor does what more expensive systems do. Simply screw the bulbs into the E26 sockets of 5" or 6" recessed cans or track lighting fixtures in your living rooms, bedrooms, hallways, bathrooms, dining rooms, offices and kitchens, they are immediately ready to turn your everyday lighting into an extraordinary experience.
The high density integration of lighting, audio, and wireless connectivity does not compromise the product's performance in every aspect. The 10W LED module uses best-in-class LEDs with a color rendering index in excess of 90 to providing a fantastic color experience with sparkling whites and vibrant colors, while tight correlated color temperature control ensures consistency in system color point. The combination of high lumen output and luminous efficacy over years of maintenance-free operation offers a competitive total cost of ownership. Precision optical engineering enables exceptional beam control and uniform illuminance. The platform produces 500 lumens of high quality warm white 2700K light in a 110° beam angle. The cozy quality of light from this bulb makes it ideal to create a sense of intimacy and relaxation. Together with a 1.75", 13 watt high fidelity JBL speaker which allows you to experience the soaring highs and the rich stereo sound, you can create the perfect atmosphere for the moment.
Inside the Solo Pro BR30 LED bulb is a Bluetooth radio that operates to v2.1 specification along with Enhanced Data Rate (EDR) and supports the subset of Bluetooth profiles including A2DR, AVRCP, and SPP. Through the 4-dBm radio which enables lamp-to-device communication within a distance of 10 meters or 33 feet, Solo Pro receives the signals sent via a Bluetooth enabled Android/iOS device to remotely control the light and play music. The light and sound can be controlled separately with the free Sengled Pulse app. Turn on/off or dim the light, adjust sound volume. 6 pre-set equalizer modes in the Pulse app allow you the select the best sound profile for an enhanced audio experience, whether it's smooth jazz or heavy metal. You can also connect Solo Pro to the Amazon Echo Dot and enjoy the convenience of hands-free voice control. The Pulse Link adapter lets you stream your favorite music from a receiver or TV using a 3.5mm auxiliary cable.
Sengled Solo Pro smooths out the transition to solid state lighting technology with excellent system design and engineering. Thanks to a well maintained thermal equilibrium, the LED bulb consistently delivers superb illumination with no degradation in lumen output and chromaticity stability. A high performance electrical driver that accommodates inputs of 100-240VAC, 50/60Hz generates minimal ripples in the output current provided to the LED load to ensure the reliability, longevity, and flickerless-lighting of LEDs. This light bulb is built to last for a minimum lifespan of 25,000 hours. The bulb is damp rated to survive water spray less than 60 degrees from vertical.
Product features
Hi-Fi 13 watt JBL Bluetooth loudspeaker delivers an enhanced sound experience.
Stream audio and adjust light/sound intensity remotely using the iOS/Android app.
Pairs directly to Amazon Echo Dot for voice control.
High quality LEDs deliver high luminous efficacy and faithful color reproduction.
Excellent thermal management eliminates risks performance degradation and premature failures.
Damp-rated for bathroom and outdoor use.