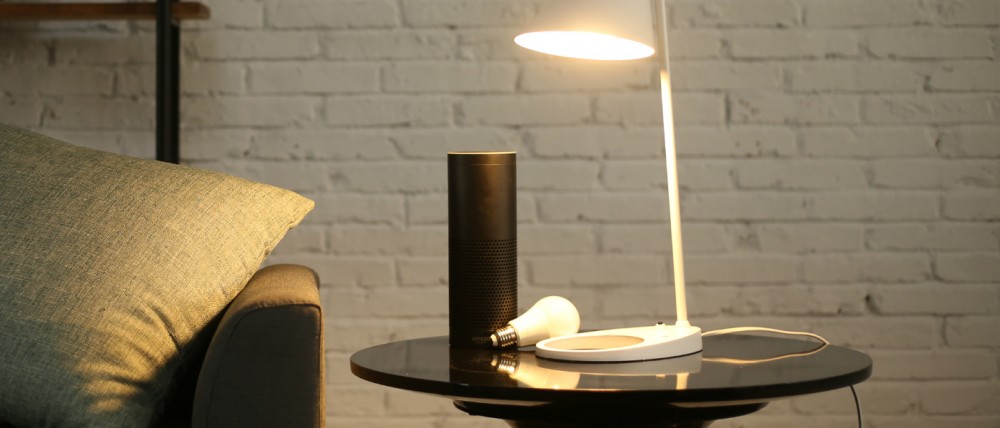 Sengled Wi-Fi Classic is a plug-and-play
smart LED bulb
that brings a new level of intelligent wireless capability. This instant pairing smart bulb has an integrated 2.4 GHZ Wi-Fi IEEE 802.11 b/g/n radio that connects the light to your home Wi-Fi network, eliminating the need for a dedicated hub or bridge. Leveraging the powerful, reliable and ubiquitous wireless connectivity that the technology industry has successfully relied on for decades, the smart Wi-Fi bulb allows you to create custom lighting automations via your iOS or Android smartphones or tablets from anywhere in the world.
The Sengled Home App gives you complete control over the smart bulb. Going on vacation? Schedule your bulb to turn on or off at chosen times to create the impression that you are at home for burglar deterrence. Enjoy the convenience and simplicity of in-app lighting intensity adjustment and dim to the desired brightness for a perfect ambiance. You can individually customize lighting (dim, turn on/off) for each room or zone. With remote access and control you'll never again have to worry whether you've left any lights on. If your hands are full Sengled Wi-Fi Classic can pair directly to Amazon Alexa or the Google Assistant compatible devices to allow you to control your lights with voice commands.
The Sengled A60 LED bulb delivers up to 806 lumens of warm 2700K light while consuming only 9 watts, up to 85% less energy than the incandescent bulbs. Softly diffused light via a high quality opal polycarbonate diffuser creates consistent and balanced omnidirectional illumination. The comfortable ray of light with dimmable luminance makes Sengled Wi-Fi Classic ideal for creating a warm, inviting atmosphere in kitchens, living rooms, dining rooms and hallways in your table and floor lamps, pendant fixtures or ceiling fixtures.
Utilizing the highest quality components and cutting edge system engineering, Sengled Wi-Fi Classic LED bulbs are built to deliver exceptional lighting performance and efficiency throughout the bulb's long, 25,000-hour rated life span. Superior thermal management keeps the LED junction temperature below the characteristic temperature limit of the phosphor material. The electrical circuits inside the space-constraint housing operate within their functional temperature limit without incurring premature failure or degradation of device performance. A built-in driver provides reliable and efficient constant-current regulation at 220-240V input voltages.
Product features
Plug-and-play Wi-Fi compatibility, no hub or gateway required.
App-based on/off and dimming control, light scheduling.
Pair directly to voice control devices for hands-free control.
High efficiency, long life LED lighting.
Smooth illumination ensures visual comfort
Effective management of LED junction and component temperatures.