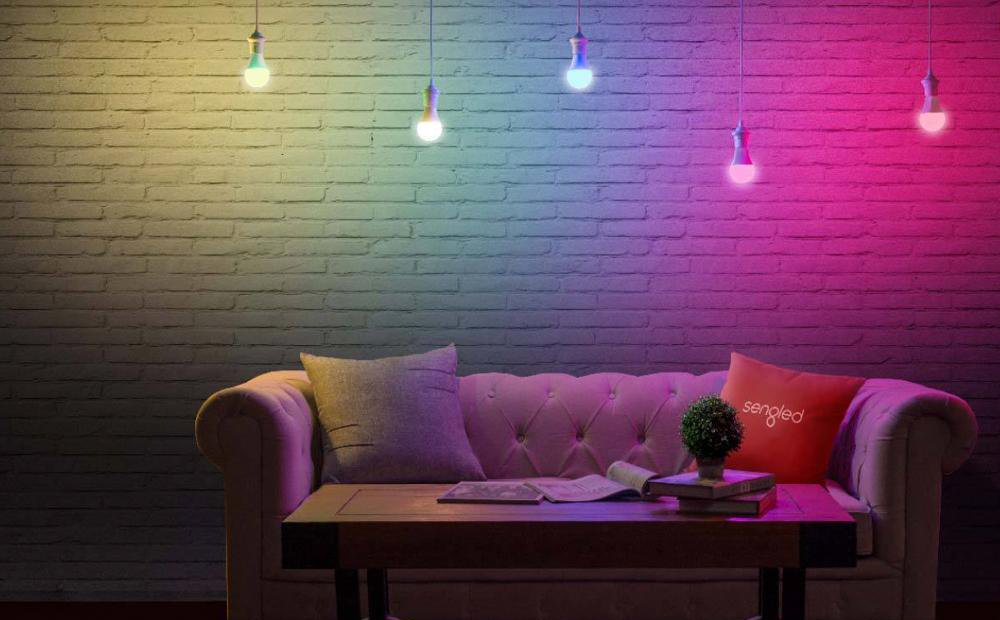 Element Color Plus delivers the dynamics of additive color mixing that adapts at any time to every dimension of your daily life. With all shades of white light and intelligent colors from a single light, the light bulb offers endless possibilities to enhance your environment and turn your everyday lighting into an extraordinary experience. Element Color Plus not only delivers essential
smart lighting
features including app-based on/off switching, dimming, and scheduling addresses expectations of lighting automation in the IoT (Internet of Things) era, but also brings
human centric lighting
(
CCT tuning
) and atmospheric lighting (color mixing) to your home, helping you create a lighting plan with a perfect balance between style, simplicity, connectivity, functionality, and energy efficiency.
The A19 LED bulb is equipped with an RGBW LED module which provides color mixing and correlated color temperature (CCT) tuning. Each red (R), green (G) and blue (B) diode has a color depth of 256 which allow programmable mixing for a total of 16,777,216 saturated colors. The addition of white LEDs not only grants Element Color Plus the ability to enhance the production of exact replicas which the RBG LED mixing fails to achieve, but also makes it a high performance tunable lighting system that generate high quality white light in a wide range of CCTs (2000K-6500K). Element Color Plus makes it easy to light up your space with colors matching your visual preferences, e.g., festive colors for holiday lighting and themed colors to compliment home decor. With tunable white, you can create the perfect atmosphere to maintain a balanced circadian rhythm. Warm white light with a high percentage of red gives you a soft start to the day or helps you wind down at night in a warm and cozy environment. White light with neutral tones promotes concentration and keep you alert yet relaxed. Cool white light which has a higher bluish spectrum promotes the release of serotonin and cortisol that makes you more alert and productive at work.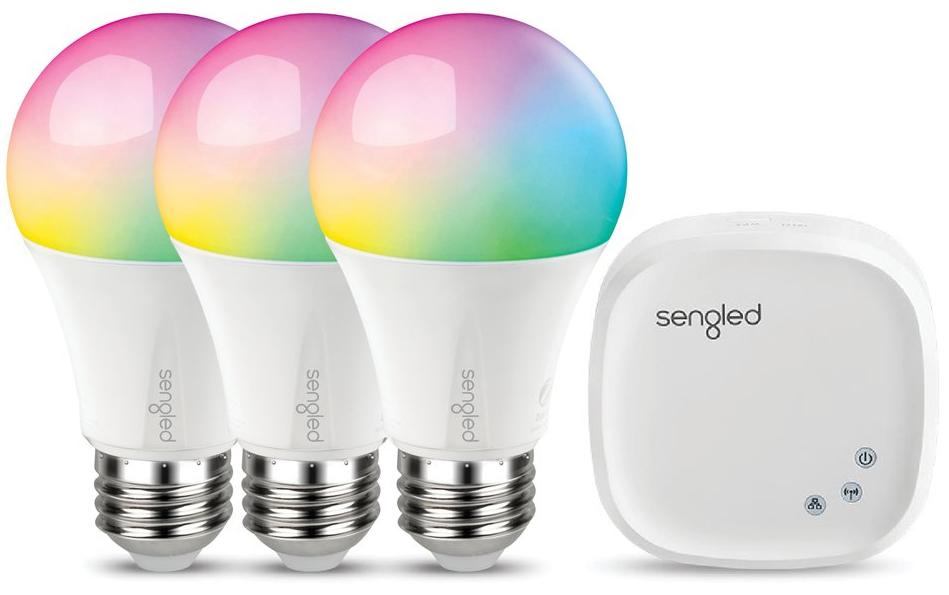 Element Color Plus is a ZigBee controllable LED bulb which utilizes robust ZigBee stack and high performance wireless SoCs to achieve smooth, reliable network operation. Another important feature of a ZigBee multi-node mesh network is its impressive scalability and coverage. The Sengled Element hub allows you to connect up to 64 bulbs at distances of up to 100 feet and enjoy smart lighting in every room. Color Plus
smart bulbs
also work with ZigBee HA 1.2 certified hubs such as Samsung SmartThings and Amazon Echo Plus. Connect your hub to Amazon Alexa or Google Assistant to conveniently control the lights with voice commands. The Sengled Element Home app lets you set custom lighting schedules, adjust color temperatures for human-centric tunable white illumination, personalize your living space with over 16 million available colors, turn on/off and dim lights anytime and anywhere on your Apple iOS or Android device. Element Color Plus bulbs can be integrated with IFTTT (if this, then that) to create applets that enable them to react to certain triggers.
In addition to its vibrant color-mixing for highly saturated colors, the CCT tunable
light bulb
produces up to 800 lumens of 90+ CRI light that ensures that virtually the whole light spectrum is rendered for color-critical applications. The LED assembly uses high quality LEDs to deliver both high lumen output and high efficacy in a robust platform is thermally optimized to last over 25,000 hours, with excellent lumen maintenance and color stability. The omni-directional bulb with a beam angle of 200° features provides uniform light distribution using a shatterproof polycarbonate diffuser which softens the light source and eliminates glare from every angle of view. A
built-in constant current driver
operates efficiently and reliably with outputs accurately matched to the electrical characteristics of the array of LEDs.
Product features
High performance color mixing system produces deeply vivid color throughout the spectrum.
2000K-6500K correlated color temperature (CCT) tuning supports adaptive, individualized lighting.
App-controlled lighting control, customizable scheduling, human centric lighting, atmospheric lighting.
ZigBee based multi-node mesh network technology delivers smooth, reliable smart lighting control.
Seamless voice integration with Amazon Alexa or the Google Assistant.
Superior thermal management ensures optimal LED performance.