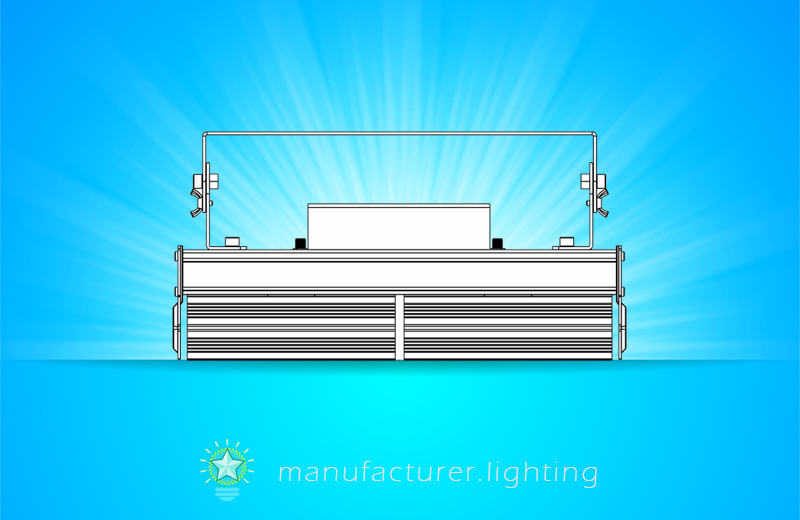 A tunnel is termed as a structure over a roadway, which restricts the normal daytime illumination of a roadway section to ensure that the driver's visibility is substantially diminished. Tunnel light fixtures are not only regularly exposed to great amounts of eddy current as a result of vehicles traveling through a tunnel, but are also apt to be corroded as a consequence of various emissions. Tunnel lighting luminaires are required to be ruggedly fabricated to withstand the harsh environment present in all tunnels. Vibration, air turbulence brought on by vehicles, exhaust fumes, road dirt, salt (in some climates), as well as the periodic washing of tunnels with industrial detergents and high pressure spray equipment are among the conditions to which luminaires are exposed.

Tunnel lighting luminaires can be found in many distributions. Typically symmetrical luminaires present a distribution pattern which is similar in all directions. Symmetrical luminaires also produce a uniform luminance in the tunnel interior, and can generate relatively low contrast value. Tunnel lighting systems are typically classified into three distinct zones: threshold, transition, and interior. The threshold zone is situated at the tunnel entrance and is characterized as having consistent high light levels. The interior zone is well into the tunnel and frequently has uniform low light levels. The transition zone is the region between the threshold and the interior in which the light levels will be reduced from the high levels in the threshold zone to the lower levels in the interior zone. This transition may be a smooth or a step-wise decrement in light levels.

LED tunnel lights offers outstanding brightness with lowered energy consumption, extended life and simplicity of control. The high power LEDs deliver impressive optical performances and luminous efficiency through an optical system made up of a reflector allowing to adapt the photometry based on the type of application chosen. A driver is mounted in the housing. The LED driver is a constant-current device with a high-power factor correction to optimize power utilization. 0-10V dimmable drivers are offered also if you want to control the lighting levels at various points of the tunnel. The housing is constructed from die cast aluminum for the purpose of best thermal management. The lamp has been designed a respiratory system in order that the dust resistance, water resistance and self-cleaning ability, to guarantee an IP66 degree of protection.