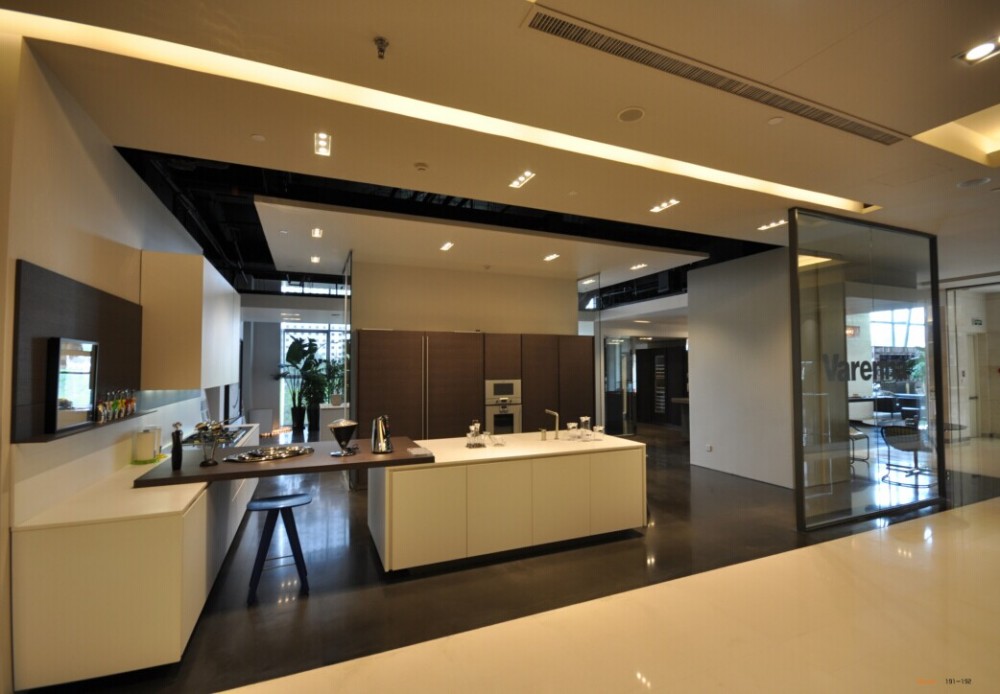 The Grace Series recessed square multiples offer designers the ultimate in energy efficient and high performance downlights. Combining the aiming flexibility of track luminaires with the look of recessed downlights, Grace multiples deliver an unprecedented level of performance, architectural styling, and operating savings for commercial, retail, hospitality and architectural lighting applications. The recessed adjustable fixtures are offered in three configurations: 1-light, 2-light, and 3-light. Available in a choice of lumen packages, beam spread distributions, color temperatures, and optical accessories they fit nicely into virtually any environment that requires high quality accent lighting.
The Grace family consists of 3 specifications of square/rectangular apertures: 105mm/215mm/325mm x 105mm, 135mm/285mm x 135mm, and 160mm/330mm x 160mm. The one-by-one square downlights operate at 7, 12, 15, 20, 27 or 40 watts of electrical power. The 2-light rectangular multiples are available in 14W, 22W, 30W, 40W, 54W and 80W models. The 3-light rectangular multiples are offered in 21 and 33 watts. Standard drivers provide universal voltage load regulation from 100-240VAC, 50-60Hz, and are available with 1-10V or triac dimming. The light heads are removably mounted in an IC rated new construction housing for easy accessibility from below ceiling. Rotation and tilt adjustability of light heads inside housing assists precision optical aiming. The luminaire provides exceptional thermal management with integrated heat sinks and the housings made of heavy-gauge steel.
State-of-the-art chip-on-board (COB) LED technology produces high quality light and volume of lumens with luminous efficacies of up to 108 lm/W. The multi-die LED array provides high luminance from a single package and enables tight beam control for accent and spotlight applications. The true-to-life color rendering light source delivers the ultimate color quality that ensures the best rendering across all colors. 3SDCM ellipse binning keeps chromaticity coordinates under tight control for superior color consistency across all luminaires in an installation. A choice of interchangeable narrow spot, spot or flood optics (14°, 20°, 25°, 30°, 36°, 52°) provide exceptional beam control with soft edges, free of striations. These features make Grace multiples a top solution especially for commercial, retail and hospitality lighting applications.
Product features
Multiple lumen packages and beam angles provides application versatility.
Universal housing design facilitates easy installation in suspended grid, plaster or drywall ceilings.
Superior optical engineering ensures beam spread distributions with soft edges, optimum glare control.
High quality COB LEDs deliver exceptional luminous performance and color quality.
3SDCM ellipse binning for maximum color consistency.
High PF, low THD driver provides excellent load regulation.